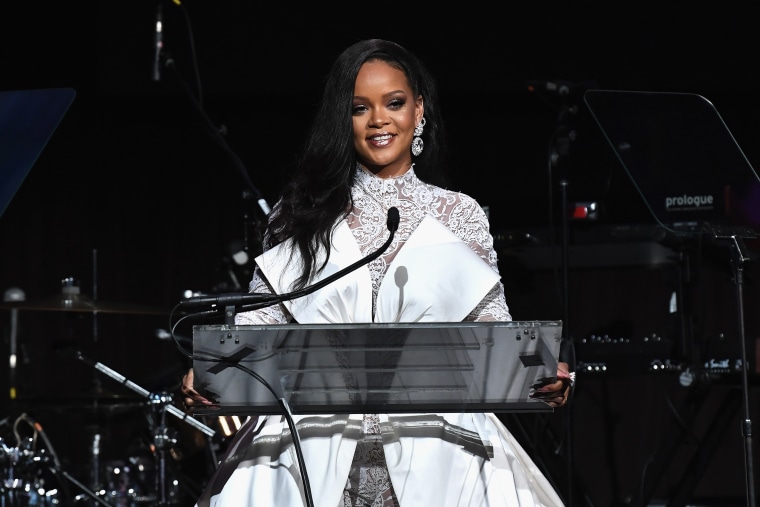 Two pop stars reportedly turned down a chance to perform during the Super Bowl in 2019.
According to Rolling Stone, Rihanna was offered a chance to perform during the halftime show for Super Bowl LIII but declined the offer in support of Colin Kaepernick.
"The NFL and CBS really wanted Rihanna to be next year's performer in Atlanta," a source reportedly told Us Weekly. "They offered it to her, but she said no because of the kneeling controversy. She doesn't agree with the NFL's stance."
Entertainment Tonight reports Pink also turned down an offer from the NFL.
The musicians aren't the only ones protesting the NFL. Amy Schumer recently said she'll turn down Super Bowl commercial offers in support of Kaepernick.