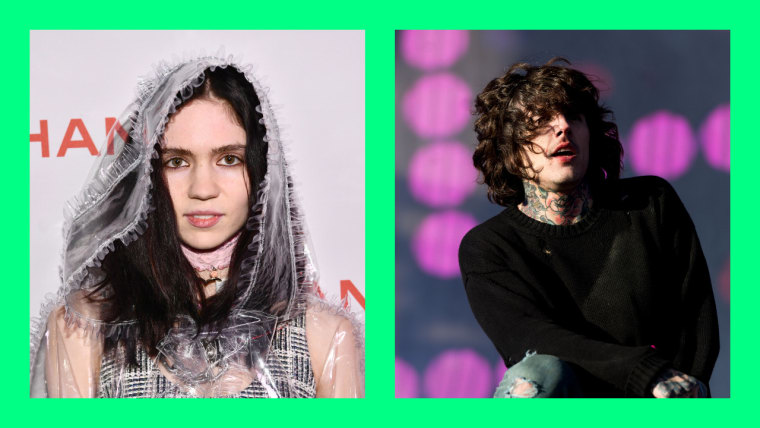 Grimes has been confirmed as one of the guest artists featuring on amo, the forthcoming album from Britsh heavy rock band Bring Me The Horizon. She will appear on a song titled "Nihilist Blues" on the album, which is due out on January 25 next year.
amo is Bring Me The Horizon's sixth studio album and their first since That's The Spirit came out in 2015. The group has released two songs, "Mantra" and "Wonderful Life," from the album so far. The "Wonderful Life" video, which features an appearance from Dani Filth of Cradle of Filth, can be seen below. The band's North American 16-city 'First Love' Tour will begin on January 23, and will include stops at The Forum in Los Angeles and Hammerstein Ballroom in New York.
Last week Grimes popped up on a track on Jimmy Urine's new solo album. She also collaborated with K-pop group Loona earlier this year and contributed the theme music to Netflix animated series Hilda.