Mali NSB is a Raleigh rap force
Get to know the 17-year-old rapper, and peep her new song and video "Lesson 1".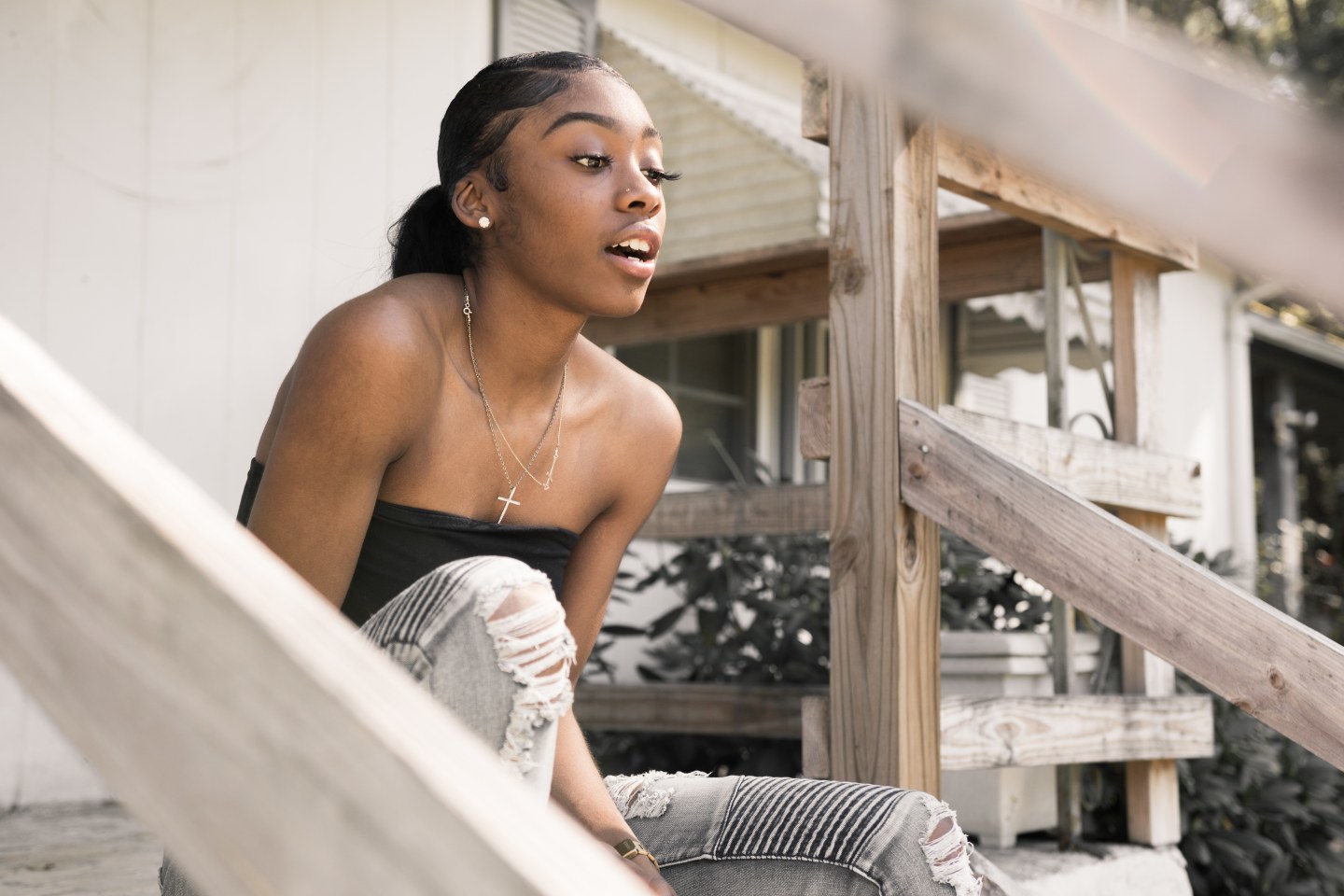 Mali NSB first caught my ear on a Soundcloud dive earlier this year, and though she's only got a handful of tracks out, her two standouts "Migo" and "Hurry" have been in constant rotation for me ever since. The 17-year-old rapper's got a slightly higher-pitched voice that sprints through beats, so her stories of never backing down and always having the backs of her brothers always stick hard at the end of each bar.
Premiering today on The FADER is her song and video for "Lesson 1," a slower track from her that still hits. She looks and sounds more confident than ever, rapping about growing past the hurtles. "It talks about my past experiences and things that I have been through, and how I learn to love myself and have my own back rather than depending on others," she shared of the track on an early email exchange.
Since she first decided to jump into making music for real, a few tough obstacles, like the incarceration of her brother, combined with her perfectionist tendencies, have lead to an almost year-long pause of dropping original music. But now, she's ready to rumble, and has a new tape on the way called If I Fall Asleep, slated for release on October 31st. Over the phone from her home in Raleigh, North Carolina, where she moved with her mom and brother from Henderson in 2010, she talks about how her uncle encouraged her to take rap seriously, bouncing back, and her debut tape.
What got you into rapping?
I grew up around music pretty much my whole life. My uncle who still lives in Henderson is a DJ and he has his own radio show, the 252 DJs on 252 Radio. When I was younger I would always write raps and show them to him. When you're a kid, no one would take you seriously, but as I got older that's when he was like, "OK, we need to get you onto something." I've pretty much been rapping since I was seven, but have been taking it seriously for a few years now.

Was "Migo" your first song?
It was the first song that I had ever put out. It was my first official recorded and promoted song. It was recorded in my brother's room. I had recorded it months before I put it out. When I'd recorded it, it was on a home studio, so it wasn't ready right when I'd recorded it. I didn't hear the final version until months later, and when I did I was like "Oh, wow, I gotta start doing this for real for real." It took [my brother] so long to learn how to mix and master, I was just like, I'm done with this. When he'd sent it to me, that same weekend I listened to it, shot the video for it, and dropped it the next day.

Where do you record nowadays?
I record at a professional studio, Jump Off Studios, and my engineer is Groove Goober. He's in LA right now so I haven't been recording recently.

"Hurry" is one of my favorite songs of yours. It seems like you made a few songs around that time but have been quiet since then. What's been going on between now and then?
Everybody loves that song [laughs], it's my most played song on Soundcloud.

A lot of people have been asking me that, What's up with your music? Right now, I haven't really been putting out that much stuff, because my brother has recently been incarcerated. So I've been really trying to cope. I have a lot of other family issues going on, and I also haven't really been putting stuff out because I've been trying to find the perfect song to attract people and bring them back to that "Hurry" and "Migo" Mali. I've been in the studio though, I've been cooking up a lot. It's not like I'm not doing anything. Right now I'm putting together a tape for October 31, it's called If I Fall Asleep, and have a lot of visuals coming up. I'm working.

Now I feel stronger and I can say what I want to say [in my music]. As long as I can say what I want to say and people feel that — yeah.
"Lesson 1," which is premiering today, really highlights how well you can tell a story. Where do you think that comes from for you? And how did that song come about?
As far as personal experiences, it's a lot of stuff that I've been through, that my family's been through. "Lesson 1" came about when I was in the studio, and a YouTube producer had actually contacted me and sent me the beat. It was hard! So I wrote the hook, and then I wrote half of the first verse, and then I freestyled the rest. The song came about because I lost a lot of friends, went through a lot of breakups, a lot of people switched — it's a life lesson learned. That's why I named it "Lesson 1," because it's telling the truth, what I've been through and dealt with, don't agree with, that I'm just tired of.
Who are artists who are influential to you?

The rappers that inspire me the most, I don't really have that many, but a lot of my sounds comes from rappers like Lil Baby or a little bit of Uzi.

Who are you a fan of right now?
No one, honestly. Because Uzi's not really dropping anything, you know?

What does NSB stand for? There are a few members of the group too, right?

NSB is a family business. It's a clothing brand we're actually going to have a website. It's also our music group that's full of family members and close family friends that's been around for years. It's a family bond but also a business. It stands for No Sleep Brand, because we feel like if you're sleeping you're not working. Working people get no sleep, that's why they're rich. We're not rich yet, so we're up.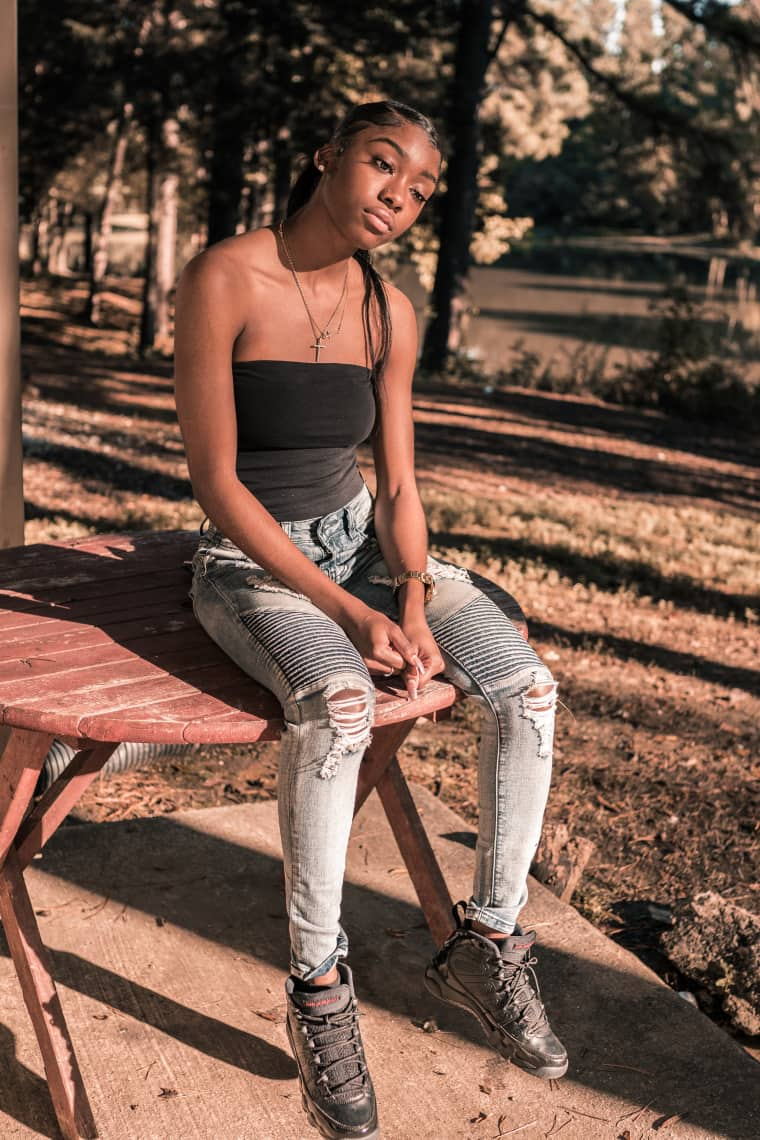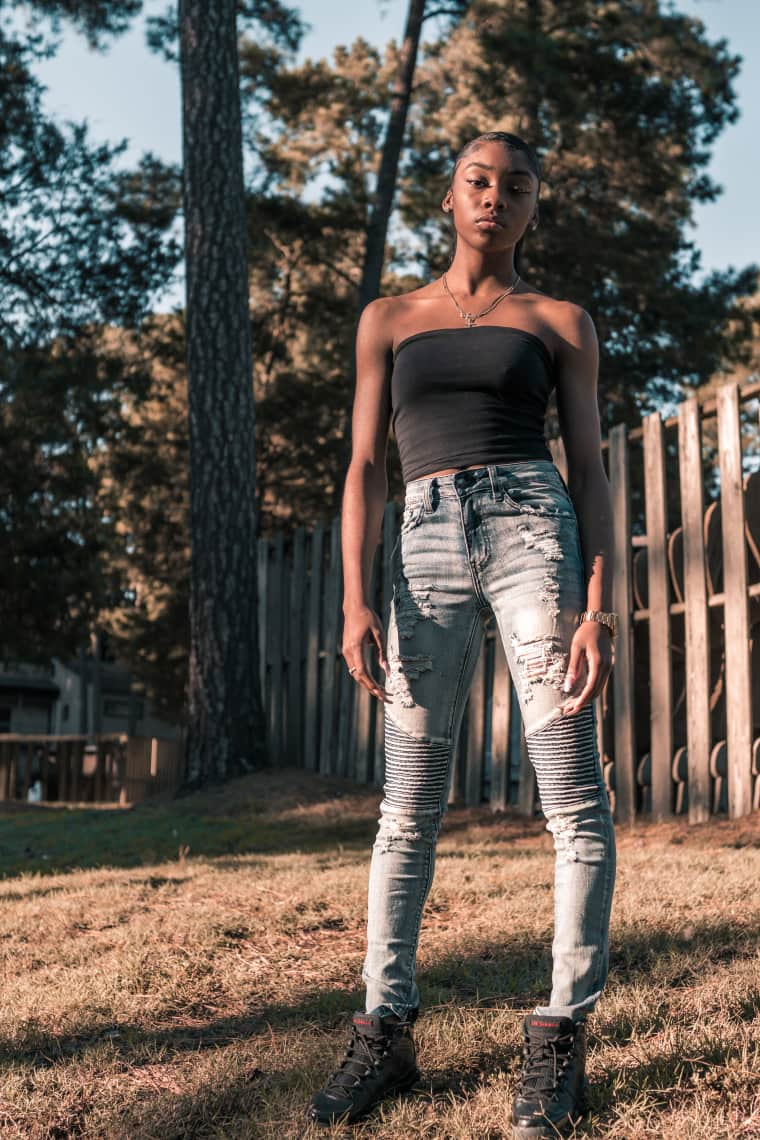 Are you in school right now? What's it like for you? Do you have a favorite subject?

Yes, I'm a junior. No, I don't enjoy school [laughs]. At my school, it's a public school, so people know me and my music. There are people who are like "Oh my god, ain't you Mali from Instagram? I heard 'Migo' and I like "Hurry.'" It's pretty cool, but I don't enjoy it. The only subject I do like in school is English, because we talk about poetry and stuff. It helps me with my writing and vocabulary, and I'm in an Honors class. That's my favorite subject and the only class I really do like.

How did you and Tanna Da Demon get together for "2 Glocks"?

She had just left the group she was in. I'd known about her before but we'd never spoken. She heard "Migo" before "2Glocks" had happened, and I had seen her on my explore page on Instagram previewing a song, "Ride or Die," that she was about to drop when she went solo. I had sent it to her over DM with a fire emoji like, "This is hard, we should do something." And she was like, "Yeah, I know! Let's link up." That same night, another YouTube producer had sent me a beat, and I recorded on it, sent the song to her, she sent it back the next day. That very same weekend, we shot the video for it.

I saw a long time ago that you'd posted a tracklist and credits for a tape — is this the same one?

No, that one's on hold. This is a new project that's not going to have that many features on it. It's going to be about things that I've been through, things that I'm dealing with. A lot of stuff people haven't heard from me before, I'm trying out a lot of sounds. It's going to mainly talk about what's gonna happen if I stop working and if I fall asleep. If I stop grinding, what my life would be like and why I don't want it to be that way.