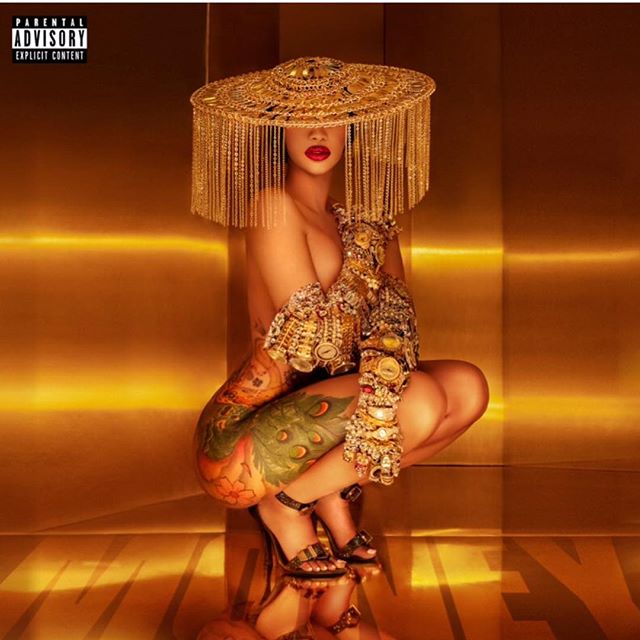 In the art for Cardi's newly released single "Money", the BX rapper can be seen posing almost nude in a golden room, rocking a pair of lavish Christian Cowan and Giuseppe Zanotti heels, and a pair of Cowan's jewel-encrusted gloves on both arms.
In a video from August with British Vogue's editor-in-chief Edward Enniful, Rihanna picked up the very same gloves and said, "these are the most ghetto shit I've ever seen in my life." The comments came while the two fashion icons picked over a selection of clothing for Rihanna's cover September issue cover shoot.
Watch the video below.