Harrison in second gear
The Toronto electronic producer battled imposter syndrome and depression to create his second – and best – album.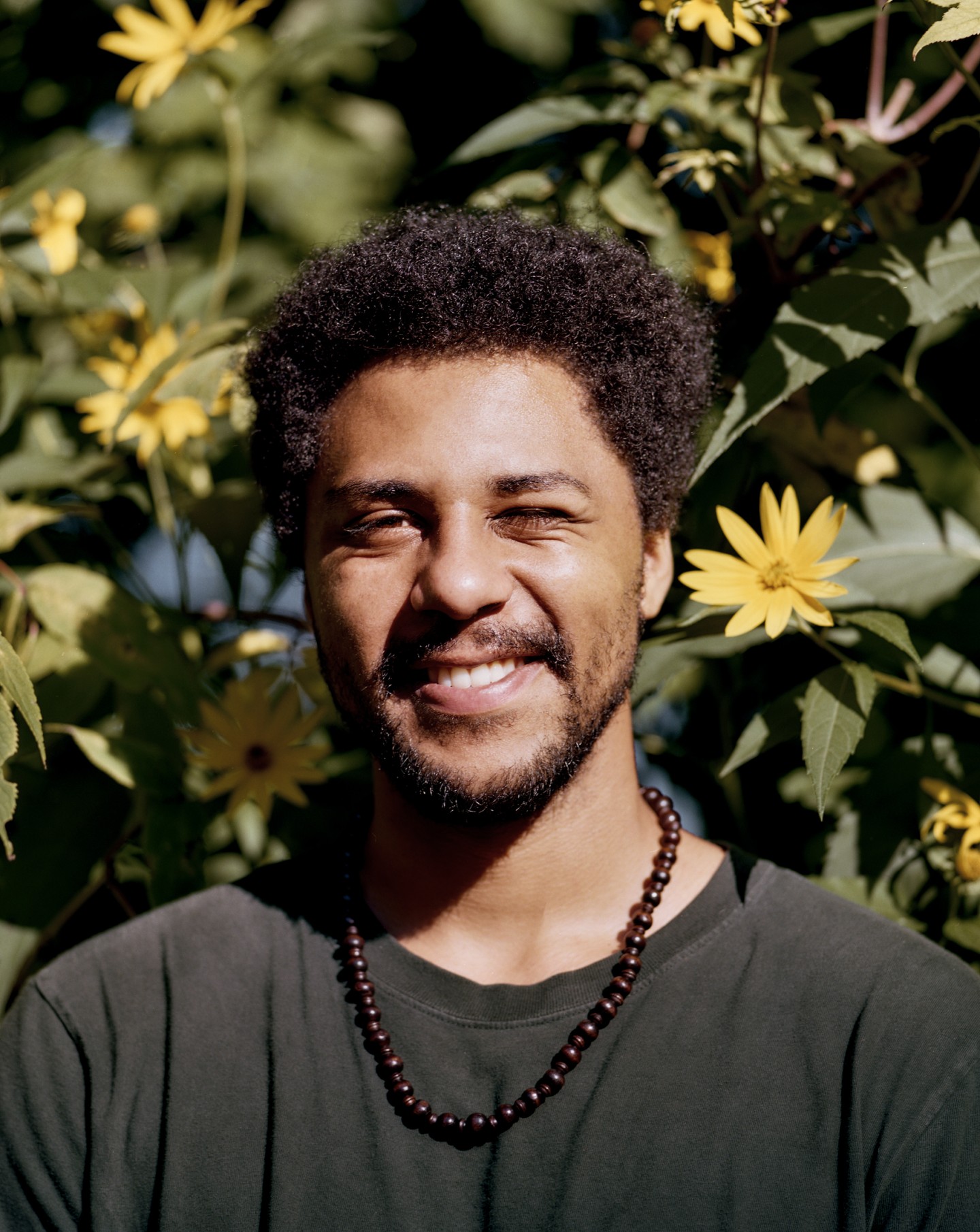 The FADER's longstanding GEN F series profiles emerging artists to know now.
Harrison's earnestness is unforced and contagious. Minutes after we exchange anime recommendations and talk about our relationships, he opens up further about his career. "This string of luck for me, I just don't think it can last," says the 23-year-old electronic producer from Toronto, whose given name is Harrison Robinson. He describes how his struggle with imposter syndrome devolved into a "full-out, Neanderthal-type panic" during the days leading up to the release of his sophomore project Apricity. His broad shoulders become stooped and an addled tone enters his deep voice. It's an unseasonably warm October afternoon in Toronto's Trinity Bellwoods park, a fitting day to discuss an album named after the sun's warmth during winter – in long stretches of numbness, apricity helps to keep a fire going. "It's a very weird time, but when making music, that's the happiest I am," he says.
His recent troubles began during a press trip to New York. Harrison's thoughts would drift to the neighborhood he grew up and still lives in, The Beaches on the east end of Toronto. He lived in a musical household — the son of reggae-loving Jamaican father — and his rebellious phase matched the setting of an idyllic, "very white" neighborhood; he remembers egging other houses with his friends "and other wild shit that I'd never do today."
He began making music in eleventh grade with a cracked copy of Reason and his friend Seamus, who introduced him to dubstep. But Harrison was chiefly inspired by video game music and Nujabes, the late Japanese hip-hop producer behind the soundtrack for Samurai Champloo. Years before the sound exploded – or contracted – into "lo-fi chill hip-hop beats to study to," Harrison followed it into a wormhole of creative development and, at 17 years old, garnered tens of thousands of SoundCloud streams for his future-funk compositions. He dropped out of a recording arts college at 18 and signed to Last Gang Records three months later.
Checkpoint Titanium, Harrison's first project, was more of a "compilation" than a debut proper, he says. With Apricity, he went in knowing exactly what he wanted to make, and how he wanted it to sound. "I wanted to make this album for four years but didn't know how to," he mumbles as he lights his third or fourth cigarette of the afternoon. He partially credits his growth to jazz piano lessons, and was inspired by artists like George Clanton (a friend from the SoundCloud days), Skylar Spence, and LAPTI, a Russian producer whose song "Phat" "blows my mind."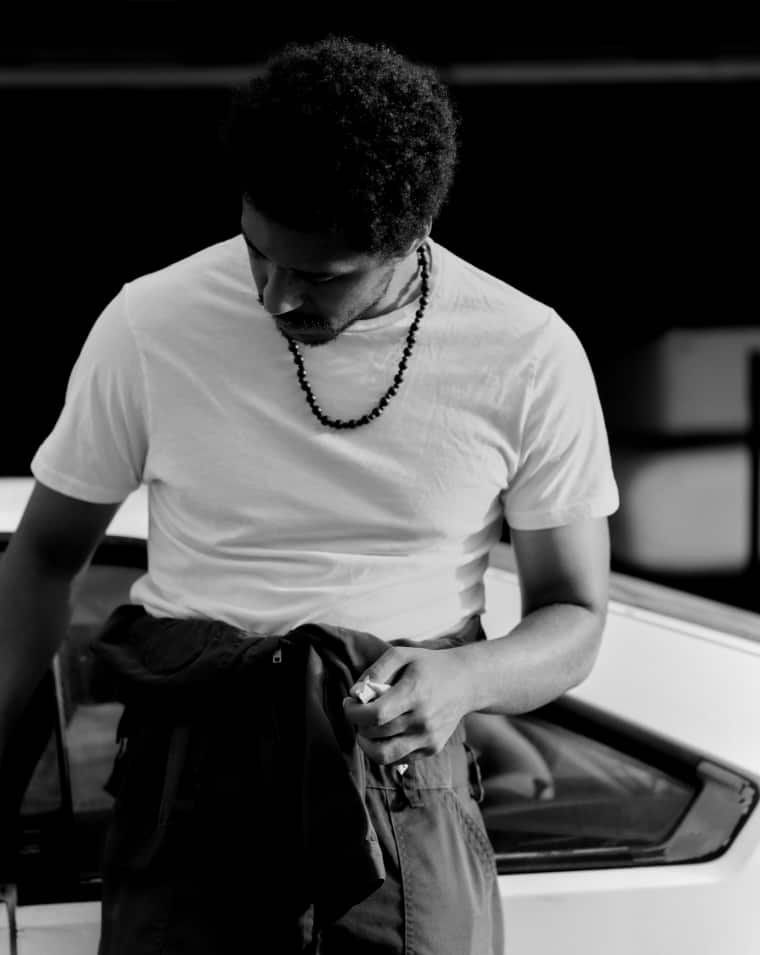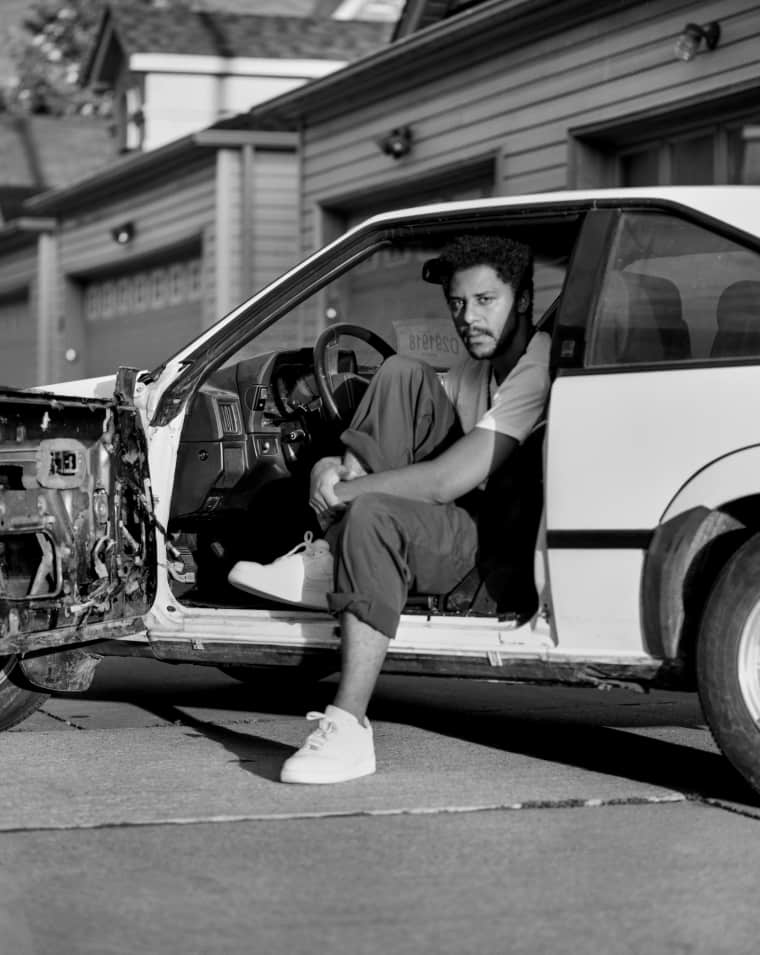 The internet's endless archive dissolves time, borders, and access to music; like Harrison, each of these artists chart their own paths on maps drawn in music's past. Summarizing the contempo-vintage quality that runs throughout his work, Harrison says that "I was learning to make a low fidelity sound without it being fully low fidelity." Hewn from thirty possible songs written over an intense six-month period, Apricity elevates Titanium's chatroom-discotheque sonics with a groovy focus and compositional heft. Nowhere is that more clear than on "Better," a collaboration with Canadian singer/songwriter Daniela Andrade, a glittery and vulnerable declaration with passion emanating from the spaces between the synth notes. It's the best song he's ever made.
The period between the release of Checkpoint Titanium and Apricity were marked by career highs and personal lows. When Harrison toured Asia, he remembers being blown away meeting a fan in Korea who had waited outside the venue with an LP to sign. "People actually showed up. [It made me think] Oh shit, I guess maybe I can continue doing this." He needed that boost returning to Toronto, a city that can keep its creative class at an arm's length until the United States takes notice. "I felt [an] emptiness after coming back from Asia and experiencing actual large amounts of people at my shows," he says. "It's like, I'm not doing something that is dope enough for my scene in the city."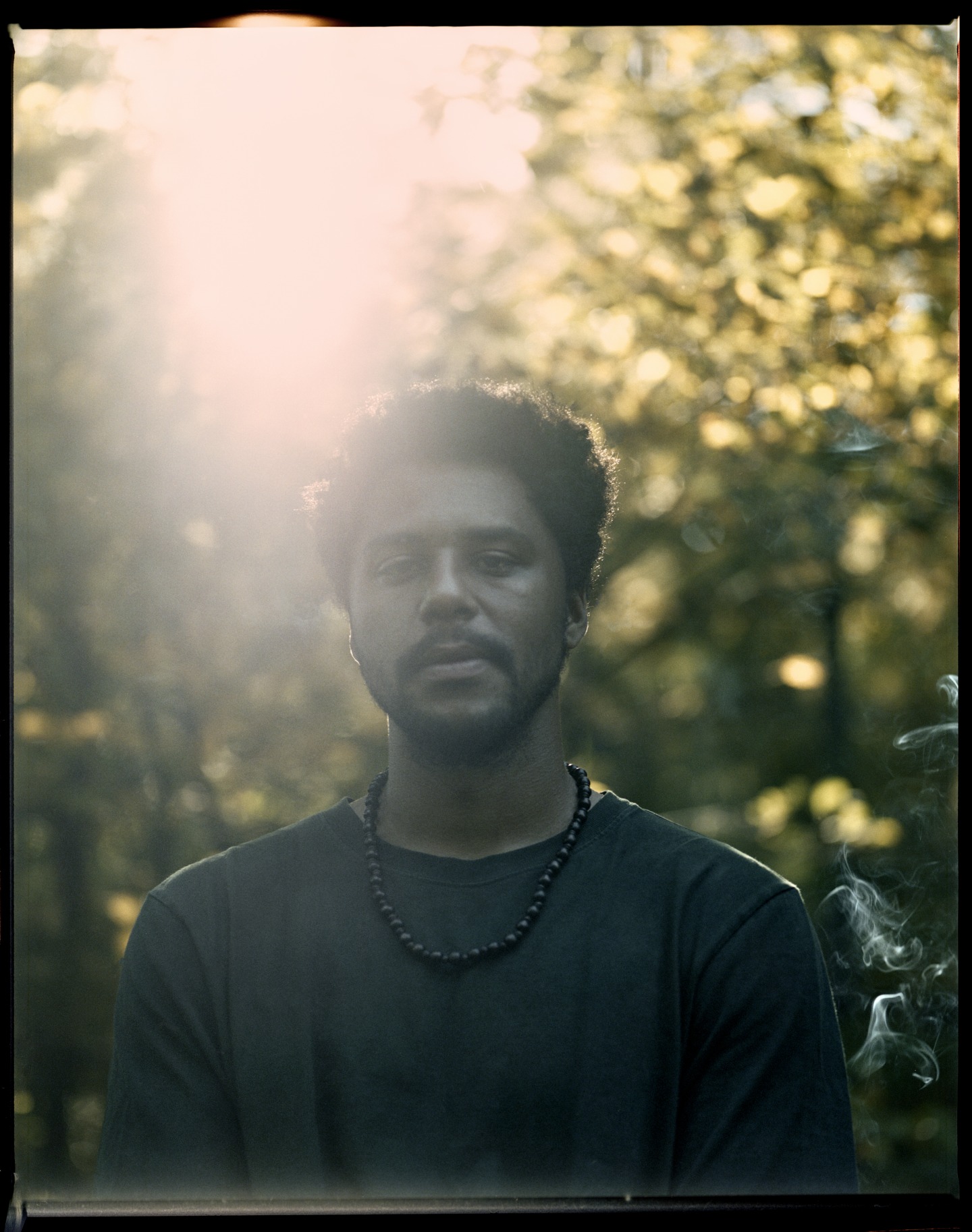 His return to Toronto stoked his desire to collaborate – in addition to working on Apricity, Harrison produced songs for The Death Of, a new project from rapper Sean Leon, who's also joined us in the park. "'Celica Supra,' That production is like, Pharrell-level, god-level," Leon says, smacking the picnic table for emphasis. "He's so passionate about these sounds and how they unlock people's emotions. If he was making music in any other fucking market..." Leon trails off just in time, as Harrison is having trouble accepting the compliments. "He's gassing me up right now," Harrison laughs, and tries changing the subject.
Harrison has two pieces of advice for any artist dealing with imposter syndrome: get a second hobby, and develop a routine. He's taken up building cars from scratch, and he beams with pride talking about the actual Celica Supra he's constructed (he's thinking of calling it the Batmobile). But these aren't panaceas. "When I get better in one sense of mental health, something always comes up," Harrison says after he briefly mentions contemplating suicide in the two years since the release of Checkpoint Titanium. As he speaks, a wasp lands on his finger. He doesn't seem to notice.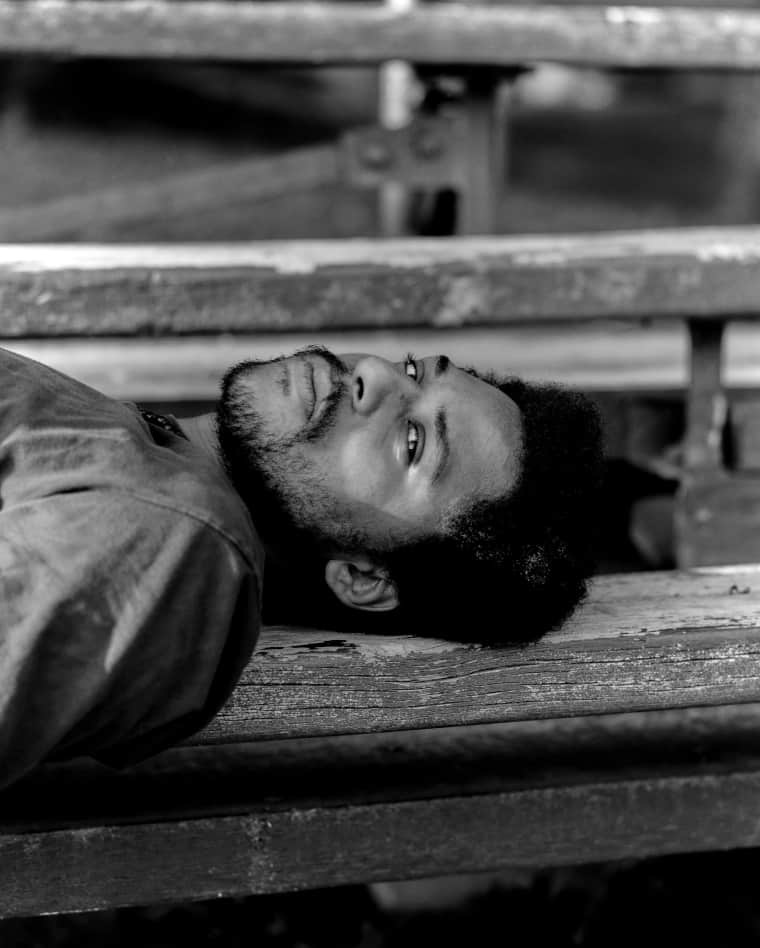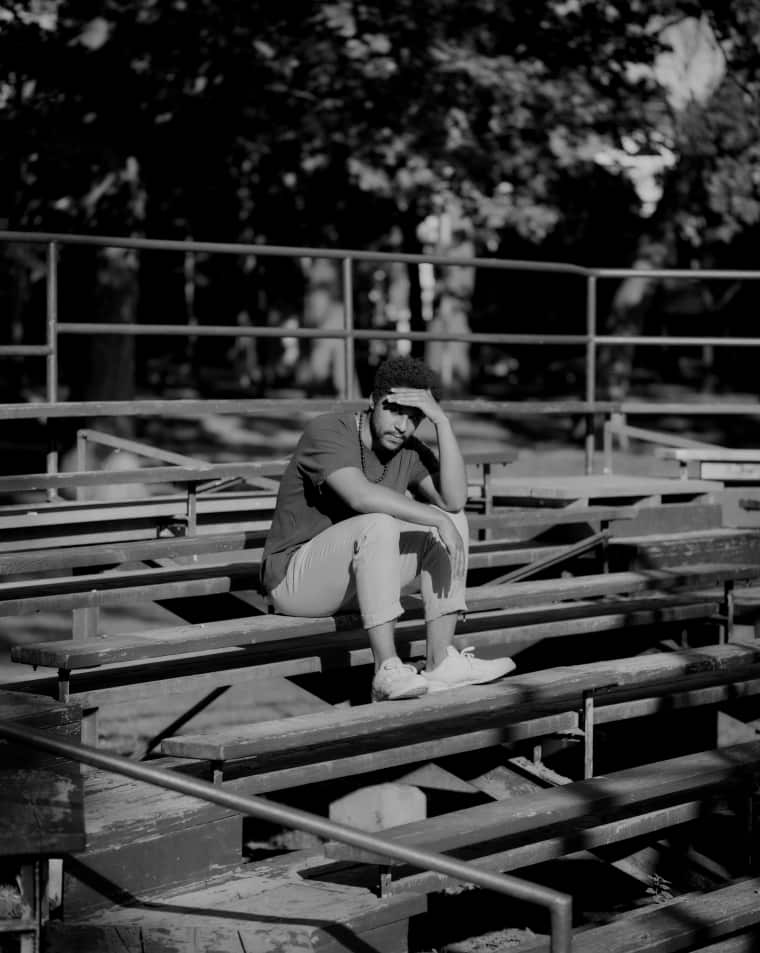 Our talk takes me back about six years, when I was working for a tiny, now-defunct Canadian music site. I had posted about Harrison's SoundCloud tracks, and he sent me an email of effusive thanks – he couldn't believe how lucky he was to be blogged. I used to think about that message and its gratitude, how sincere it seemed even through the screen, like the music I had written about. After our conversation, the email turns bittersweet – I wish Harrison had developed the sense that he deserves what he's worked for these past two years as much as he's polished his talents. Self-acceptance will be a garden he continuously tends to, but his art will always be a factor. "I'm gonna make music for the rest of my life, and I don't know when I learn to properly deal with releases, but I'm happy. That's how I live. I don't know when it will be enough."