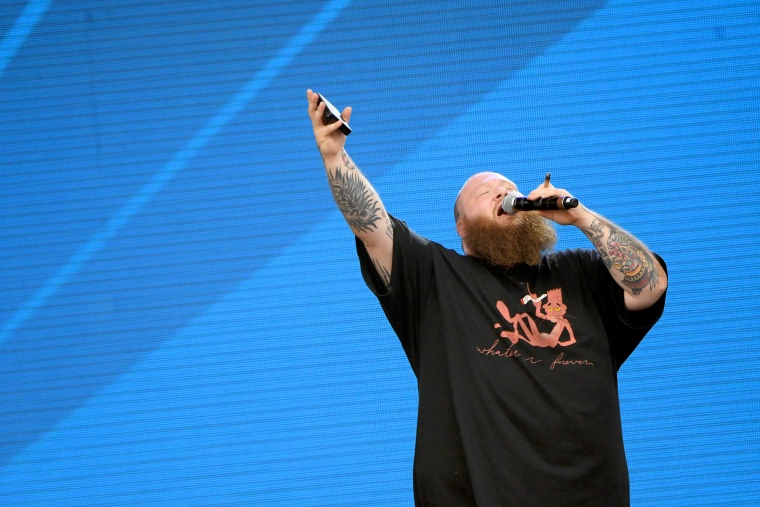 Action Bronson's new album White Bronco has arrived. The followup to 2017's Blue Chips 7000 boasts features from A$AP Rocky, Yung Mehico, Meyhem Lauren, and Big Body Bes. In an interview with Peter Rosenberg, Bronson described the essence of the LP as "not even about an animal...it's pertaining to being wild. A fuckin' wild thing, a beast. Not a horse, it's whatever."
The record arrives after a particularly busy day for Bronson. The rapper took the stage to pay tribute to his late friend Mac Miller at the Greek Theater earlier in the evening, but before that, Bronson confirmed that he is leaving Vice as a result of "contractual issues." "I need to be able to spread my wings musically," he told Rosenberg. "I have too many ideas for shows that work to be stagnated to doing one every fuckin' two years. That's not my thing."
Stream White Bronco below.