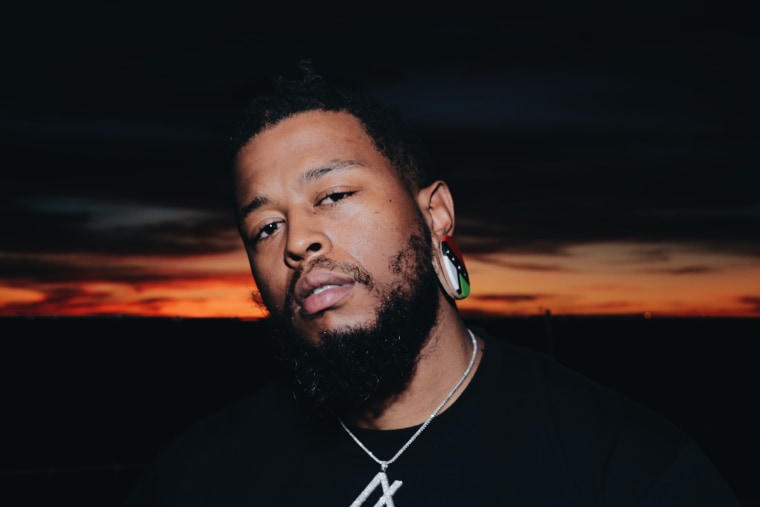 Anatii's October-released Iyeza is an album that sees him gather all his influences — hip-hop, R&B, and vintage local genres like maskandi and mbhaqanga — to create a distinctly South African pop album. The 25-year-old is part of a new crop of artists (see Sjava, Muzi and Emtee) who are masterfully blending national cultures with contemporary mainstream music. His career started in the late 2000s when he was still a teenager producing songs for rappers like L-Tido and Morale. He would later position himself as a prolific producer and singer in the South African scene with projects like Dj Dimplez' Zeal, which he produced most of, Cassper Nyovest's Tsholofelo, and his own album ARTIIFACT, among others. But it was in 2017 that Anatii started to branch out and make attempts at other music forms when his collaborative album with national superstar AKA, Be Careful What You Wish For, released. That album flirted with R&B, hip-hop, afrobeats, and featured Anatii singing and rapping in his native language, Xhosa.

Iyeza is where Anatii finally finds a truly distinct sound and a way to open up to listeners by sharing more personal stories. On previous projects, you didn't get to meet Anatii the person, but rather the star living the typical superstar life. Iyeza shows his vulnerabilities and resilience. On the album's first single, "Thixo Onofefe," he rapped about having to choose between prayer and Xhosa customs. The word "iyeza," in Xhosa refers to medicine or antidote, and on the album, Anatii tries his hand at providing healing for the struggles faced by ordinary South Africans. He doesn't have all the answers, but for the album's 34 minutes, he offers comfort through his varied single styles and the nostalgia that some songs inspire.

After a busy few weeks of promoting Iyeza, we spoke to Anatii while he made his way to his Johannesburg house about how he crafted the album's sound, the fallacy of celebrity, and reconnecting with his Xhosa roots.

What is the concept behind Iyeza?

"Iyeza" itself is just a form of healing, a form of therapy, a form of recovery, and so many things for people to take in, because people are going through so many different things in their lives. The whole process of making the album was therapeutic for me, so that's why it ended up being Iyeza. But also not just "iyeza" in medicinal sense or in healing, but also saying something great is coming. So it's a play on words.

In the recent past, you've been showing signs of reconnecting with your Xhosa roots, and it really comes out in this album. Is this a journey you've been going through?

I'd say journey, yeah, but it's a lot easier to sing in your mother tongue; you don't need to really think about things too much. And it connects with a lot more people, the expansiveness of it. It changes the emotion, and there are certain things about the language that make it so beautiful to me.

There's a lot of spirituality in your music. Are you a spiritual or religious person?

I'm more spiritual than religious. I feel like religion groups and separates people. With spirituality, it connects all of us through God. It explains itself better than religion, because a lot of religion things were written by men.

And the album Be Careful What You Wish For had a lot of spirituality. Was that a pre-planned thing or were you guys just on the same level?

It wasn't pre-planned. But in terms of music, that's the direction it always goes. Just because I feel like even though we are making popular music, we can still put some substance into it. That's where Iyeza comes in; you know, giving people the medicine, but also not overwhelming people with the medicine. It's just about giving people the right dose.

And sonically, Iyeza combines your hip-hop roots with these other traditional and vintage urban South African genres. Before making this album, did you hear it in your head first?

In a way I did. I heard it in my head first because I already knew what I wanted it to sound like. So it was really inspired by mbhaqanga sounds, maskandi, all sorts of South African and African traditional sounds. But fusing those influences in a way that I felt expressed my capabilities as a musician.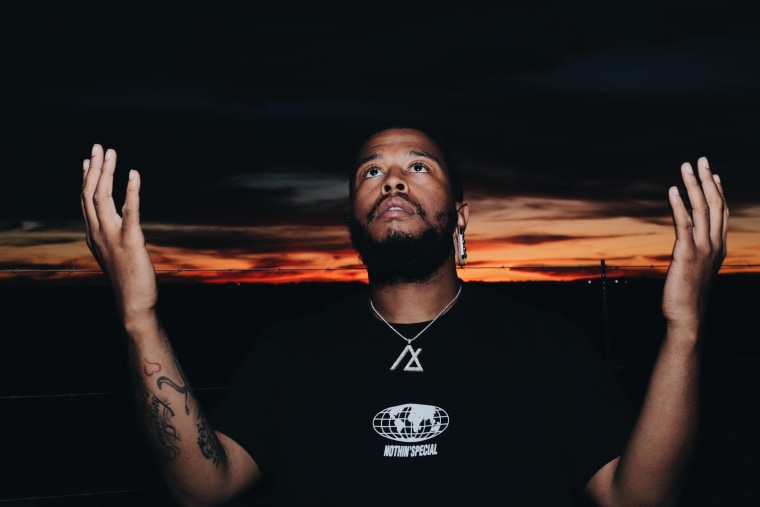 In terms of making the music, was it just you?

So, I work with different instrumentalists, like Surprise Ndzimande who I perform with. He plays keys, I play keys. I produced the whole album, but I also have additional production from guys like Big Les For Real, who produced "Thixo Onofefe." I've got Tshepo Teddy on the guitars, he plays guitar on the songs on the album. I play bass on most of the songs, there's one song where Manu plays bass. But I'm really involved, but I like collaborating with other musicians.

Prior to this album, did you produce your music purely electronically?

Nah, it's always had instrumentation. I just opened it up more to the instrumentation side [in this album].

Why is it important for you as a young South African artist to reconnect with old South African genres?

I think for me, personally when I listen to the music, I find it's beautiful; the melodies, the chord progressions, the chord structures, the compositions, even what they're singing about. Guys like Shwi Nomntekhala, those songs are pretty deep, but the chord progression is so positive, you wouldn't think that it's such serious subject matter that they're singing about.

Is that what you grew up listening to?

I grew up listening to Michael Jackson, Busta Rhymes, Quincy Jones, Stevie Wonder. I wasn't always super into traditional music.

So it just found you?

It found me. When I was young, I used to listen to Ringo Madlingozi, and stuff like that, but when you really talking about traditional music, that was more for adults.
Iyeza has been received really well. Did you foresee that and how do you feel about it?

I feel blessed just because I never expected it. I was nervous. Even before I play music for people in studio, I have that feeling. So, to put it out for the world to consume, it's an intense feeling because I'm a purist in terms of what I create.

And you are a serial collaborator, but on this one you chose to go at it solo. Why is that?

I think because I've done so many collaborations already, I didn't want this project to be anybody else's ideas or anybody else's voice. I wanted my own voice and ideas to be heard, pure, vulnerable, and just straight to the point.
You've always been about combining the old with the new. Was your Electronic Bushman moniker about that?

Electronic Bushman was just about a fusion of sounds, what I could cook up in a pot mixing influences of the world.

I really connect with the song "Ehlatini," which is about the hustle and bustle of Johannesburg and likens it to a jungle. What was going on when you wrote it?

I think it's just real. People live in these fallacies where everything is perfect and you gonna go to the big city and make it. But we go through all of this ish during the week. We suffer on the weekdays, so "egoli ilanga ilide"…like the days are long here, it's hectic, everybody is working. You see people in the streets, they are working, people are going to work at 4 o'clock in the morning, you see them commuting. So it's like to understand not just in Joburg, but all around us, we all in this rat race, in this matrix, trying to make things better for our loved ones. All of these things, but at the same time, sometimes it's like you just want a break; be around family and people who love you. So when I say things like, in the verse, "need a place to lay down," it's like what are you really working for? Because it's like you could be doing all these things and achieving so much, but at the end of the day, you really just need a place to lay down. We get booked for shows, and you stay in a suite or whatever, but you don't even get to stay in it.
Is there anything else you'd like us to discuss, especially about the album?

Maybe the artwork. It's by Nika Mtwana. Meeting him was super dope, just to see somebody young who's able to not only just depict what afrofuturism is, but give it a whole other vibe. The artwork itself is just a face. There's nothing in the background. I think it's special to see somebody from our generation and that sort of collaboration. And the fact that he gets to earn from it for the rest of his life.