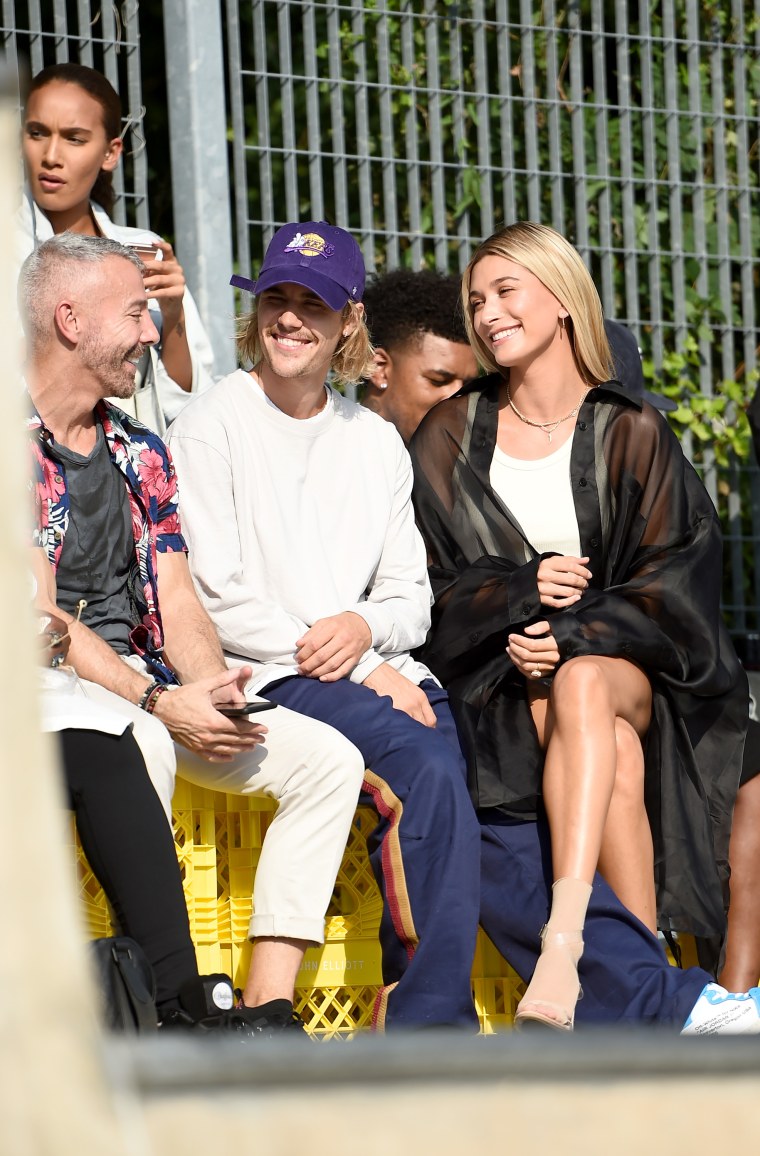 According to celebrity tattoo artist Bang Bang, Justin Bieber and Hailey Baldwin recently got matching tattoos.
The artist, whose real name is Keith McCurdy, told Page Six that he recently inked the pair and added that Bieber's tattoo is above his eyebrow. You can see a close-up shot of the ink, here.
McCurdy, who has tattooed Bieber in the past, says that the tattoo includes "little words" and is "really thin and delicate." He also noted that the ink is "also not a traditional couples' tattoo."