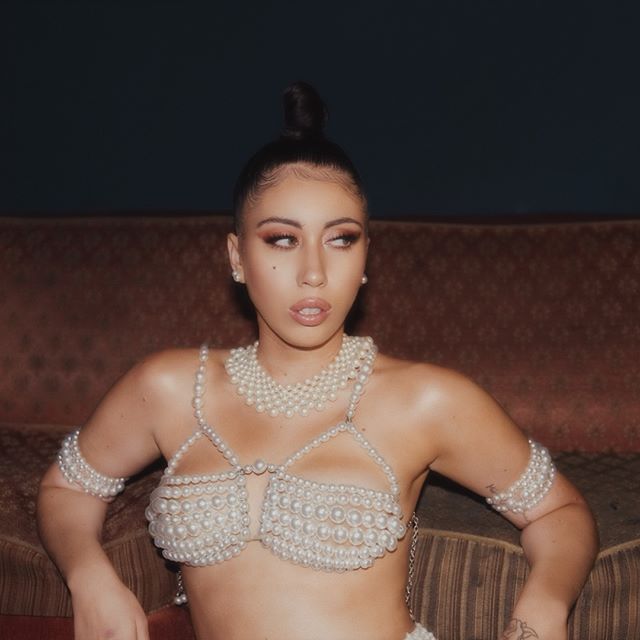 I want to take this afternoon to personally thank Kali Uchis for literally never taking her foot off my neck these past few months. Over the course of her Isolation Tour, sis not only came through with stellar music videos and performances, but has also left me wigless thanks to her refreshing tour outfits.
In honor of Uchis recently wrapping her tour, we've decided to round up some of the best 'fits we've seen from it. Take a peek at some of her most memorable looks, below.
I had the personal pleasure of seeing this wonderful 'fit in person at this year's Coachella while excreting my weight in sweat under the unrelenting desert heat. To be honest, I'd suffer all over again just to catch another glimpse of it.
The early aughts are alive and well with this Kill Bill-esque look.
Name another person who can pull off a matching bright yellow mani/pedi with the heels and dress to match. I'll wait.
This Versace (!!!) look is honestly the '90s look of my dreams.
A pearl-covered bra, necklace, skirt, and arm band set? Your fave could never.
This is the outfit I'm going to wear when I pull up to my child's parent-teacher conference to meet my estranged ex-husband.
I have personally never been a fan of sequins ― I always thought they were tacky and far too crafty to be used in a classy outfit. But when I saw this two-piece set, I stood corrected.