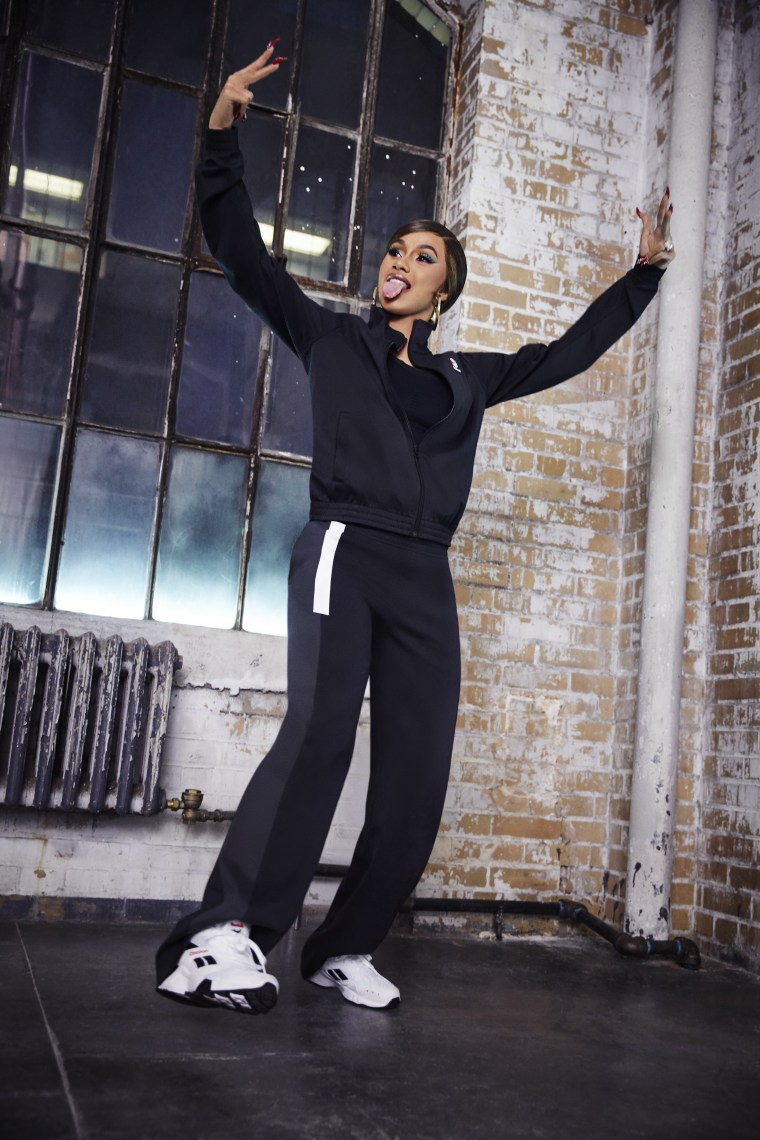 Reebok announced on Monday a sneaker collaboration with Cardi B.
Speaking on the upcoming collab, a rep for Reebok said, "Everything that you love about Cardi is what you love about Reebok. Reebok has a longstanding legacy of nonconformity, whether it's creating the first workout shoe exclusively for women or putting bold-faced expletives and fresh-faced hip hop stars in its big ad campaigns in the early '00s." No further details have been given regarding the deal, but fans can shop the BX rapper's above look via the Reebok store here.
Cardi is the latest rapper to join forces with Reebok. Last summer, Rae Sremmurd announced a similar sneaker collab with the sportswear giant.
Late last month, Cardi released a new single titled "Money." The song Cardi says, came from a batch of bonus tracks that didn't make the cut on her debut studio album Invasion of Privacy.
Check out Cardi's Reebok look above.