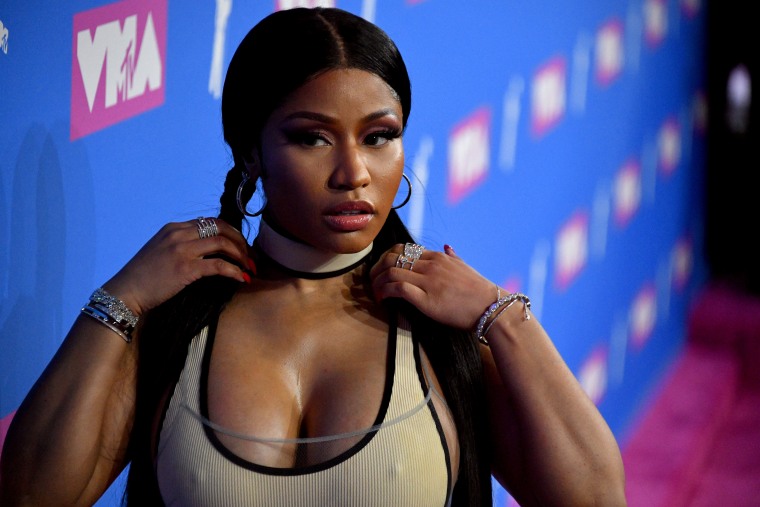 Nicki Minaj made Billboard history on Monday as she became the first woman to score 100 appearances on the Hot 100 charts. Billboard reports that Nicki reached the milestone after her most recent effort — a feature on Tyga's new single "Dip" — made a chart appearance this week. Nicki's 100 entries makes her one of only five acts in history to achieve the feat. She now stands behind Elvis Presley, Lil Wayne, Drake, and the cast of Glee for the all-time most appearances.
Nicki also holds 17 top ten hits, the most among musicians who are women. She also has earned all 100 of her entries in this decade.
Read more via Billboard here.