SL, in his own words for the first time
A rare interview with London's preeminent masked 17-year-old.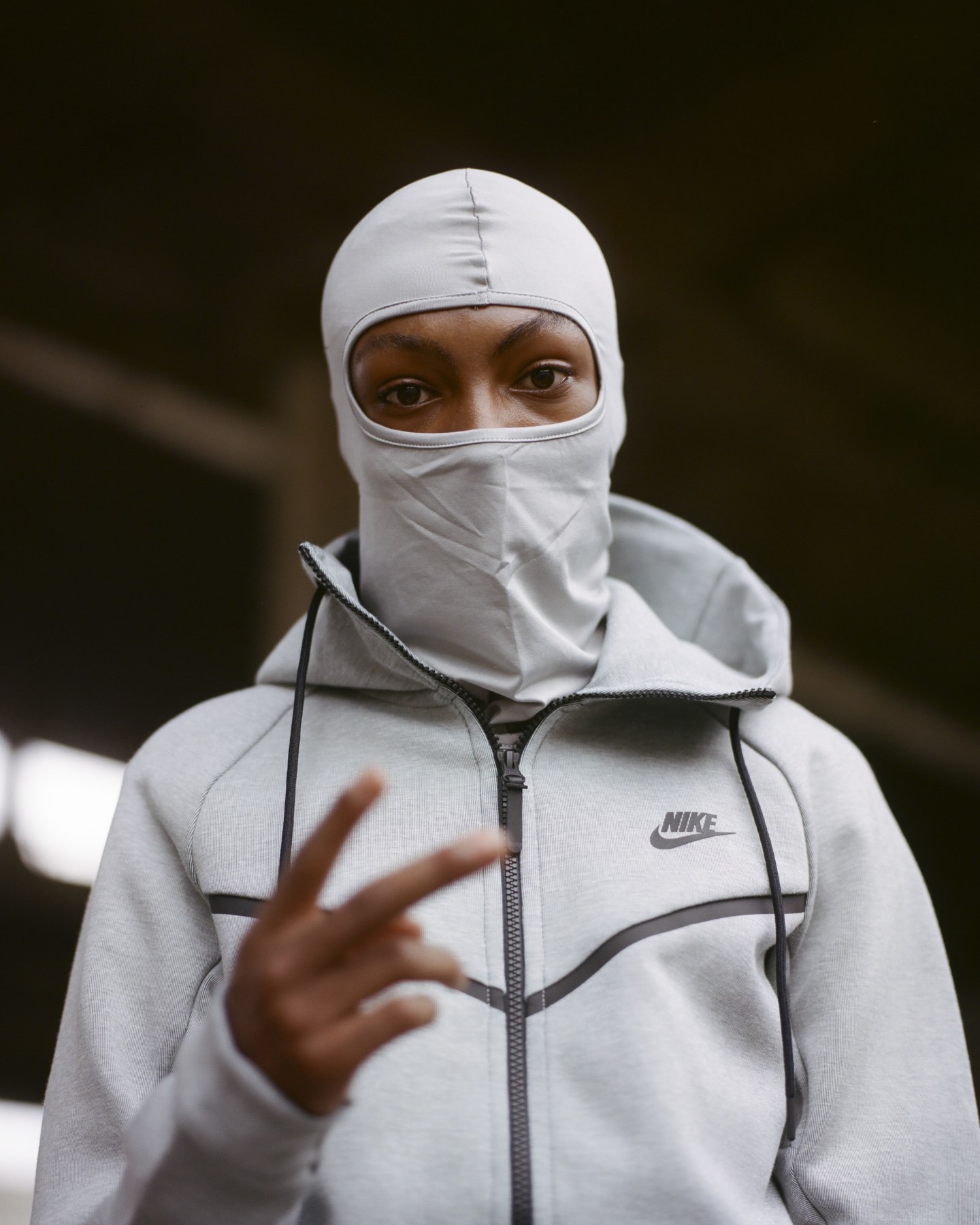 SL says this is his first and last interview, for a long time. Although that's unlikely, the trajectory of his career suggests that anything that isn't creating music isn't important. He's reserved and cautious, but not shy; he purposely doesn't want his government name revealed. Young British rappers are often suspicious of journalists following the moral panic surrounding drill music that's been pedaled by media commentators and politicians.
Beyond obscuring his identity, SL's ski mask protects himself from the scrutiny that comes with being a drill artist. The last thing he wants is to become a target for the media — and mirroring the world of comic books, where vigilantes mask their identities to evade arrest, SL's ski mask allows him to be the drill rapper he wants to be rather than what the world sees him as. When making my way down to his first headlining show, at Camden's Underworld, I did wonder if he'd appear with his signature ski mask on — and I was surprised that he wanted to interview with the mask off.
SL's buoyed by the progression he's made in the last eighteen months, particularly after getting arrested last year and being placed on an electronic tag monitor. If Form 696 — a risk assessment form that disproportionately discriminated against black music genres — were still in existence, there's every chance the headlining gig may have been canceled. Either way, it's apparent that fame and notoriety aren't virtues he holds close.
He says that his parents are from south London — Peckham, specifically — and as a fourth-generation black person born in 2001, south London is all he's ever known. Formerly known as Slimz, SL presents everyday tales of teenage life in the ends, but to simply refer to his music as "drill" would be a disservice. He wants the world to know that, although his beginnings can be traced back to drill, his soundscapes hold traces of early 2000s R&B and rap. On SL's Genius page, his style is described as "tropical drill," following the release of "Tropical" late last year.
Drill is one of the few bastions left in music where reality isn't exaggerated or glittered with aspirations of life beyond the current orbit: conversational, tongue-in-cheek lyrics laced with idioms and everyday talk about linking girls and smoking ammi. At the age of 17, what else is there for a young person to rap about? When he exclaims "Go to the lane I smash a bottle round the Arsenal cunt," on "Freestyle," you can't help but laugh as he raps as dryly as possible about Arsenal winning the double at White Hart Lane in 2004 — which he was too young to even recall. When reminded of that fact, SL sits back and holds his face in jest. (He's at his most comfortable when talking about his love for Tottenham.)
For someone who never planned to achieve the successes he's racked up already, being an artist is something that comes as second nature to SL. Some people are just born with it.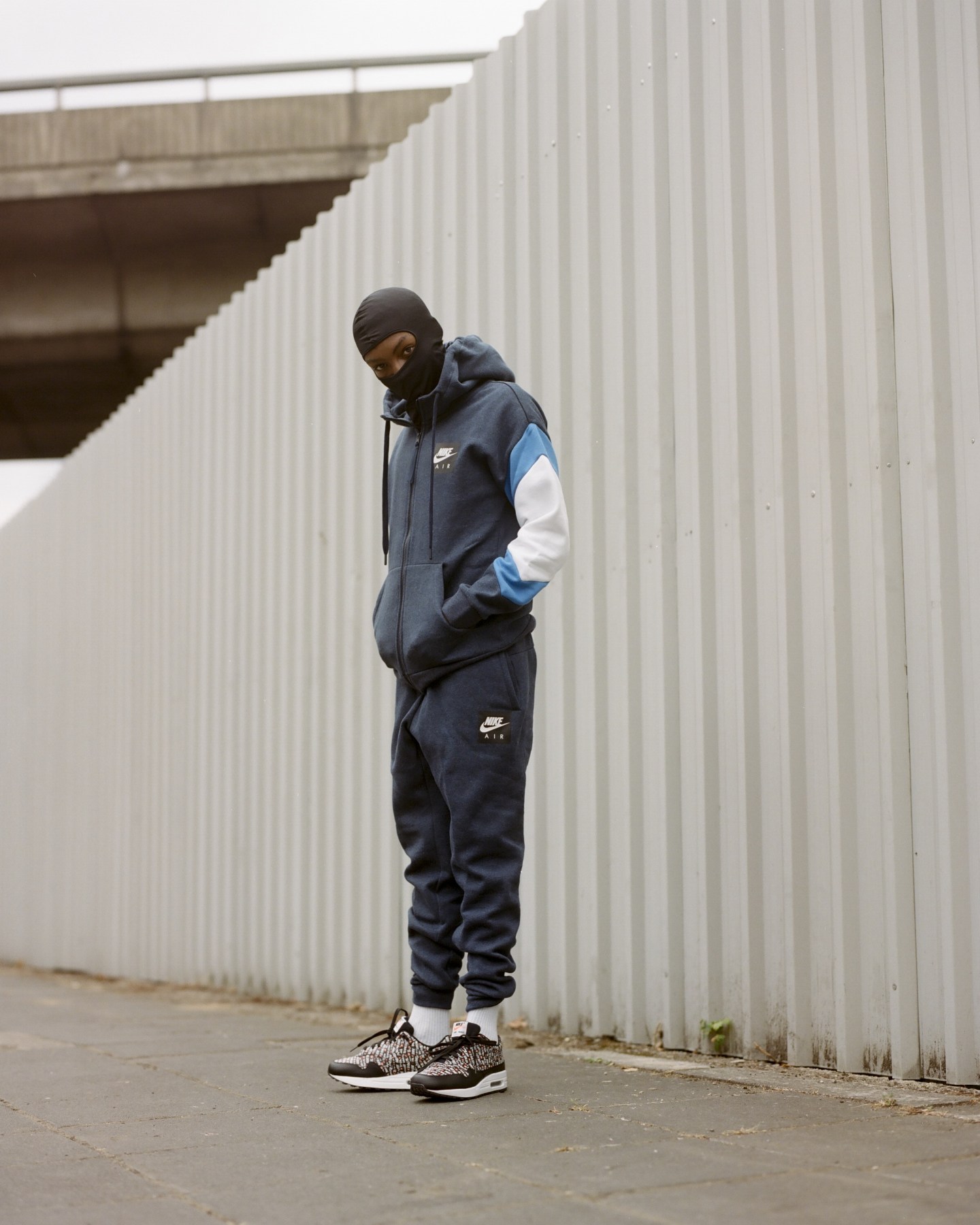 Your lyric about Tottenham and Arsenal was probably the funniest line you've written.
Tottenham are the coldest, you know. [Laughs]
I'm an Arsenal fan — and we won the league at The Lane.
Ah sickest, that's a red card bruv. I used to go to the games a lot with my dad, but not so much anymore. I'm just waiting for them to win some silverware. It's been more than a minute — just get me a little cup or something.
Being from South, did the rap coming out of there influence what you were doing?
I'm not even gonna lie to you, I wasn't really taking too much inspiration from people. I had people I rated, but they weren't necessarily the biggest. Even when I was doing the drill stuff, we just did our own thing in ends without watching older folks like that. Since coming off drill, I like to switch it up. I pick the maddest of beats that I know no one else will jump on, and that diversity is why.
You weren't originally from Croydon, right?
I wasn't, but to be honest, I got moved because Peckham was bad but my parents didn't realize that Croydon wasn't much different. If you're gonna take someone from that environment, you're not gonna put them in Croydon. It's the same stuff, but different environment.
Have they been supportive of your music?
They've been mad supportive. When I was getting in trouble, music was the only thing helping. I was actually surprised — I didn't expect them to be with it at all. Back in the day, I was only getting money from my dad to pay for my sessions. No pocket money or anything, but when I had a session, I would. Obviously sometimes I'd say I was going to the studio, but swear down, that's how supportive of it they've been.
For your age, what's it been like transitioning from education to doing shows?
It was alright, but I went to so many schools where I didn't know anyone. That's when dumb things would happen. I finished school now, so I'm looking to do an apprenticeship in music or something similar. Life has been alright.
How difficult was dealing with the legal stuff just as you were beginning to blow?
It was frustrating. Back then, I wasn't seeing it properly because I didn't see what music could do for me. They were just setbacks, but tag was light. It was just jarring having to cut from shows early. It wasn't all that bad.
Do you feel that this project you're planning to release is a big moment to prove yourself?
I put a limit on how much I put myself out there, because I don't want to put out too much, too soon, too often. You don't need to rinse yourself out. I want people to wonder when I'm next gonna drop — I don't always want to be popping up on your phone. It's annoying, especially with the more songs you make, because you just want to drop but you've got to work smarter.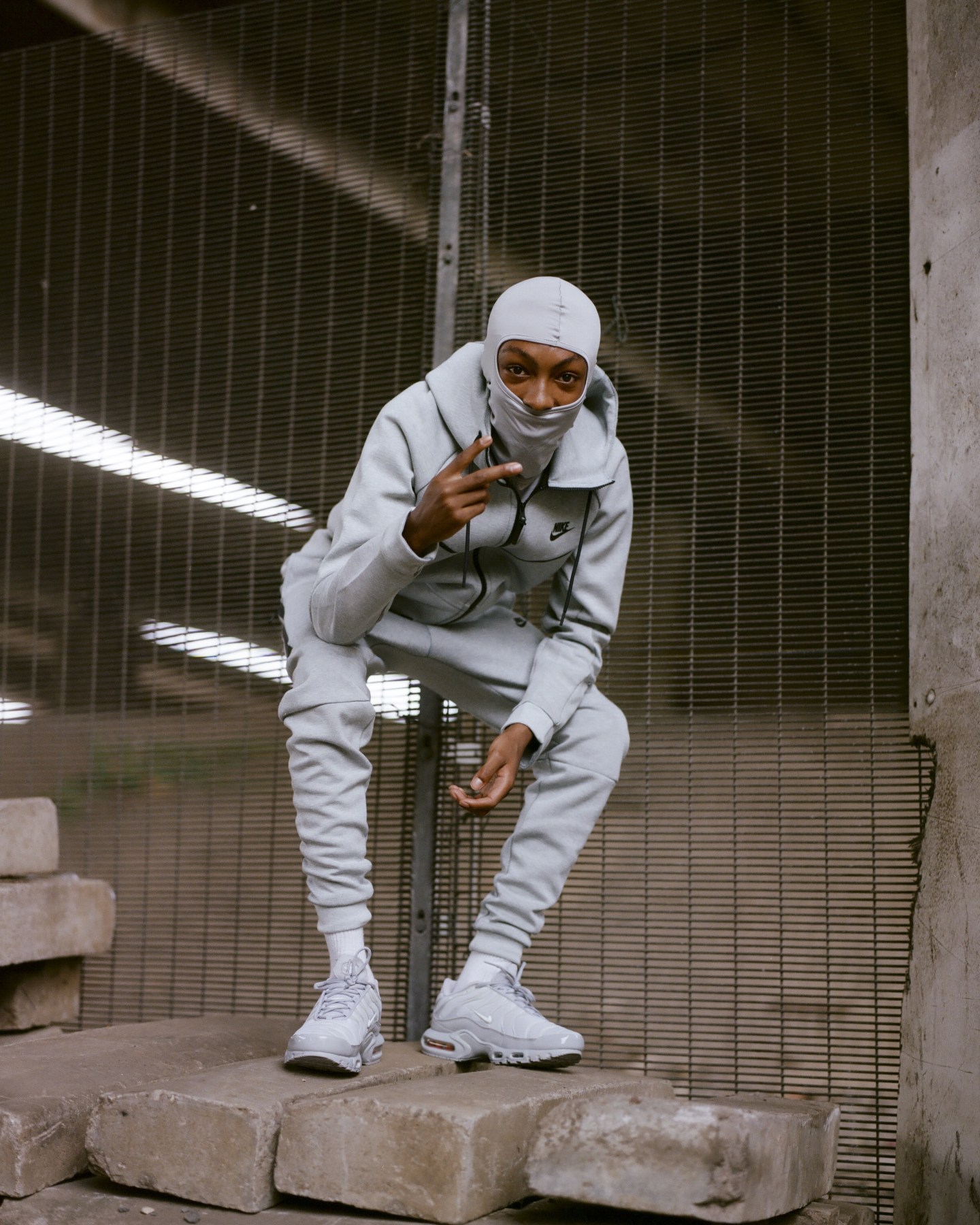 What was your reason for stepping away from hard drill and taking your recent sonic direction?
I tried to ease myself off drill as much as I could because it's only got a certain shelf life here. The music itself is fine, but certain people go too far and it's not necessary, especially when there's mention of family members or people that have died.
That's interesting you say that it won't be around here forever, given its popularity in the US. Did you see a life outside of drill?

With drill, there's a lot of talent in it and a lot of young people in it. I remember back in the day in ends, there was one guy called Recky. He was the only guy that used to switch up the beats, and I remember I used to link him and they were different. Them times, they were considered fruity beats because they were different to what people were used to. From there, it was YouTube. It had unlimited sounds, and when I started with one, I just started going from there.
Do you reckon that's because of the era you grew up in?
I'm not sure, but I've never been into the fast style of rapping — it's too pacy for me. I'm just not used to that style, and it's not because it isn't sick. The sounds I was hearing on YouTube was so vast, and I'm on there 24/7. I used to think TV days were certi back in the Channel AKA days, especially the way it helped put people on.
Some may consider that taboo, but it makes sense, especially if YouTube has been the one place you spend a lot of your time.

It may not be the best — especially at my level —but when I find something I'm good at, I stick with it. I don't really like the whole producer session thing, and that's why I get most of my beats off YouTube. It's worked out well for me so far, so there's no reason to change. Even now, I still go to the odd session and I'll firm it because sometimes good things will come out it. But I have my way of making music, and I'll always try other things — but YouTube is my thing.
You mention that you liked to switch up the beats a lot, which is funny because your style has been labeled "tropical drill."
I've always liked to switch it up, but when I first started doing it, a lot of people weren't on it. That's why I used to do it as well — because no one was doing it. When I'm writing, I'm thinking about things no one has ever really said, and that's my way of being unique.
You say that you couldn't see what music could do for you — but at 15 or 16, that's not something that comes by often.
I didn't expect any of it, to be honest, "Gentleman" dropped, I didn't really understand at the time what I could do with that buzz. When you're doing the same thing in ends, 24/7, you don't really deep it — but when "Tropical" dropped, I started to realize that I was probably a little bit too laidback.
Has that buzz been strange to get used to?
To be real with you, all of the popularity that comes with this — I don't like it. I don't put myself out there and I don't like people really knowing my face like that. I'm happy just chilling in the back.
How do you deal with knowing that your popularity will continue to rise?
It's something I'm going to have to get accustomed to but it's annoying. If it doesn't help me, why am I doing it? It's not even a money thing but you won't see SL out here just jumping on anything.
How have you been gearing up for this moment?
Really and truly, I've just been stacking up my music. Right now, I just want to build a library of material, you get me? Not that it doesn't help but I don't really do the interview thing because I don't like being out there. But this one, you man get the exclusive and it's the only one you're going to see for a while. [Laughs]