Evian Christ to play three tiny shows in a shipping container in Liverpool
A collaboration with SEVEN STORE will bring smoke, strobes, and U.K. hardcore to just 50 people at a time.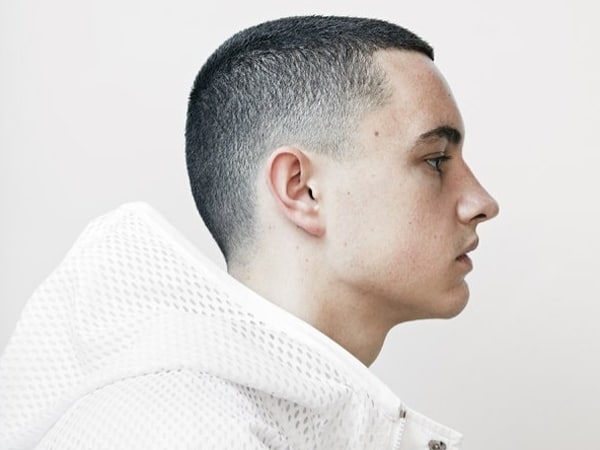 Evian Christ and lighting designer Emmanuel Biard have announced details of three experimental live performances to take place in a shipping container in Liverpool. Just 50 people will be able to attend each of the three shows, which will act as a preview of SEVEN STORE's new concept fashion store opening in a warehouse in the Baltic district of the English city.
CONTAINER, as it is known, will be dropped three times at undisclosed locations on November 16, 30, and December 15. Those wishing to attend must register for each event by texting +44 777 677 0707. Successful entrants will receive a text with the location 24 hours before the event. A statement released alongside the announcement promises "Euphoric Trance, UK Hardcore, and Bouncy House" alongside "Smoke, Strobes, and Sybaritism."
Speaking in a statement provided to The FADER, Evian Christ said: "Myself and Emmanuel started off with humble intentions, but our touring career has basically descended into an obsessive voyage of discovery to see how many strobe lights and arena-appropriate smoke machines someone could successfully fit inside Europe's smallest, loudest clubs. Once that's been settled, I play the music and Emmanuel plays the lights. In this particular case, we'll have four 3000kw strobes servicing fifty people, which as a ratio is basically unheard of [and] very extreme.
"Please come in expectation of experiencing something akin to the final scene of Danny Boyle's Sunshine, in which the protagonist (you) becomes consumed by the sun, but with the promise of a better soundtrack and a less fanciful plot. Because for me, the story of this event is the history of containerised global sea-freight; the story of a country with an unsustainable and ever-widening trade deficit; of a city whose industrial sites were replaced with monuments honoring the speculations of international financiers; and of a culture which services this ongoing state of affairs by holding itself accountable to an unsolvable set of moral values. In short, I share SEVEN's ambition to put fifty people inside a repurposed Chinese shipping container and have them stare directly into four strobe lights while I play the original mix of Xpander at 150db."
A short preview of the events can be seen below.