The crucial 15 year legacy of Montreal improv collective, Kalmunity
How a collective's weekly open mic events have become a lifeline for Montreal's creative Black community.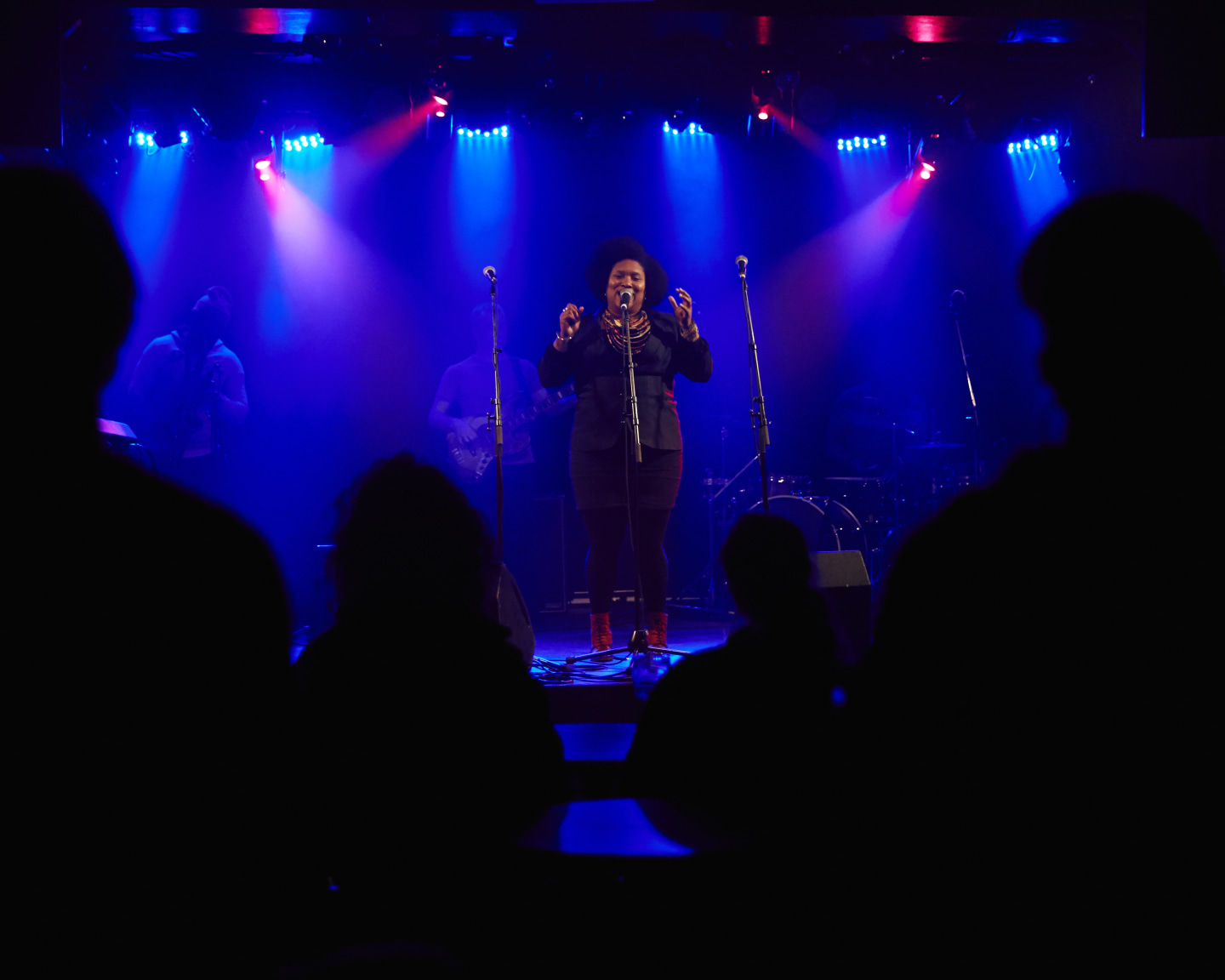 In the imagination of Black Canada exists a particular schism. "Black Canada means something," tweeted Rinaldo Walcott, professor and author of the seminal Black Like Who?. "It is not just a phrase." That configuration and reconfiguration of what constitutes a place — and an allegiance or cultural claim to said place — is one that's plagued Black Canadian artists across the country and throughout time, in production and historicized memory both. But in Montreal, on Tuesday and Sunday nights, a live reimagining of that possibility is brought to stage. Kalmunity, a semiweekly, bilingual Black artist-centered improvisation show founded by Jahsun in 2003, is an instance of people in Black Montreal stretching the potential of their off-the-cuff individual and collective artistry.
"Unlike Toronto, the Black arts, as far as being something that's [in the mainstream]… like a Maestro, like a Drake, like a Michie Mee? It doesn't really exist here. Kalmunity came to answer that void," said Preach Anakobia, director of the Kalmunity collective. Joining the program's roster and community as an artist before becoming part of the administrative team, Preach's experience within the collective is multi-pronged. "I didn't realize that the collective was going to make me lyrically stronger [as a rapper] by bumping into poets who were astronomically way more talented than any emcee that I'd met," he recalled. "Musicians that just made me up my game, challenged us and stuff like that." Performing primarily in French and English, artists in the Kalmunity collective aren't bogged down by crossover expectation — in this space and in this fold, vibe reigned supreme.
As homegrown Montreal artists themselves, Jahsun — a Bajan and St. Lucian drummer — and Preach — a Haitian and Vincentian emcee — are not new to the fabric that makes up the city's grassroots Black arts and music industry. After all, part of the early inspiration behind Kalmunity was born out of Jahsun's wondering ambitions. Tired of the confines of a traditional band, Jahsun dreamed up a more flexible means of collaborative expression. "I try to put that magic together," Jahsun tells me simply. "Put people who don't play together together that I figure would sound nice." Working closely with vocal coordinator Jjanice, the two curate each night of performers.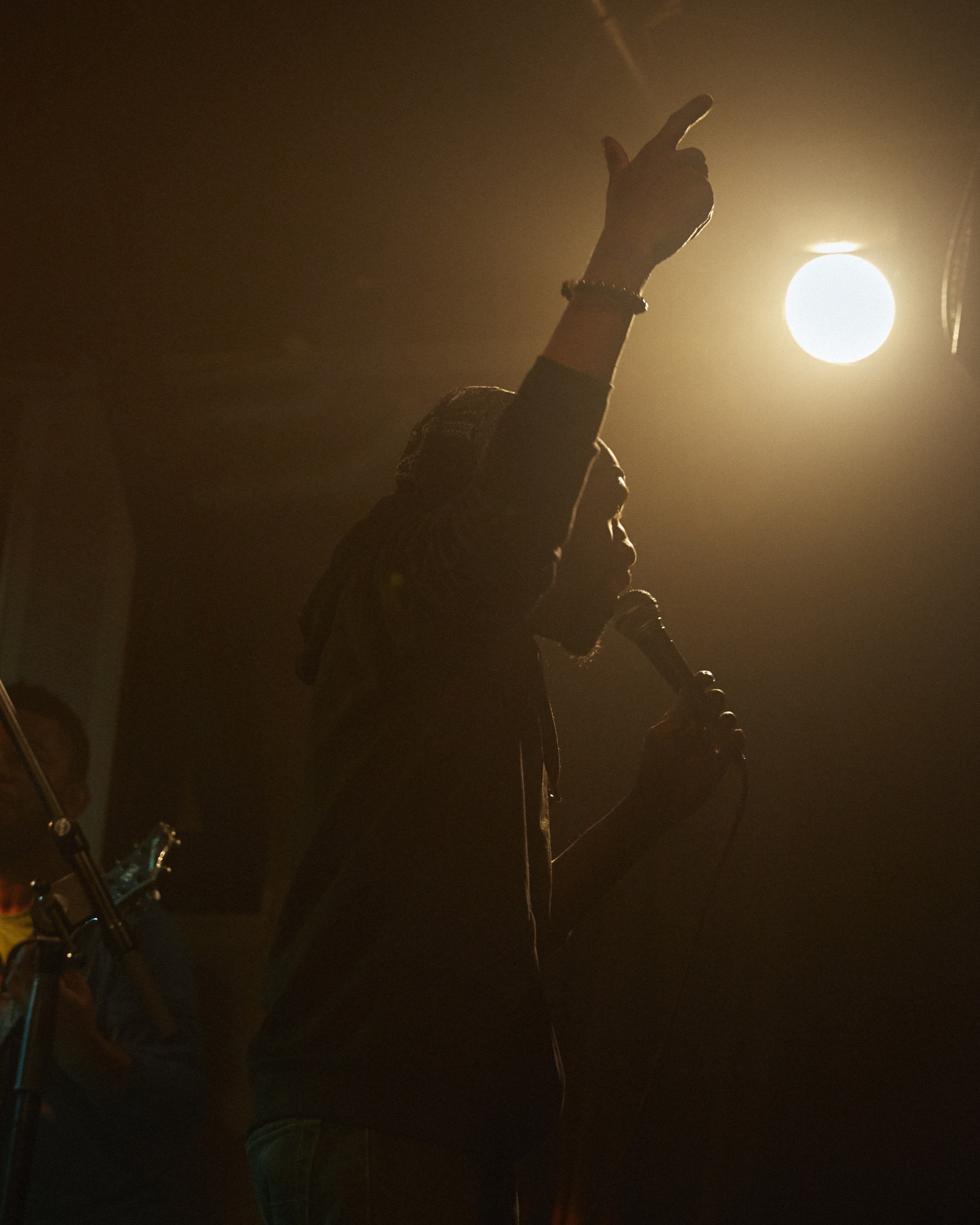 What was possible when Black artists had the freedom to create what they wanted on their own terms outside of the Top 40 covers that ran the scene ragged? And what if they had a space where they could do just that, linking with like-minded artists and listeners alike? What magic was sitting dormant in artists who refused to follow the blueprint laid out before them by white indie artists? Now, 15 years later, Kalmunity is "an underground institution" as Jahsun put it, responsible for actively manifesting a community true to its name, one rooted in "calm" and "unity."
Kalmunity takes place twice a week: at the city's Petit Campus on Tuesdays and Resonance Café on Sundays. It was launched in 2003 when Jahsun took to his personal rolodex of local artists and instated weekly installments at a friend's coffee shop in Montreal's Little Italy. "The reason why it happened there was also [because] the landscape of Montreal at the time was really against reggae and hip-hop shows. Although they'd play the music, they wouldn't necessarily promote events like that and we had to kind of get around that," he recounted. "It started off with a list of musicians that I just wanted to play with, you know what I mean? We developed a really good way [of organizing the event over time]; a good language of improv."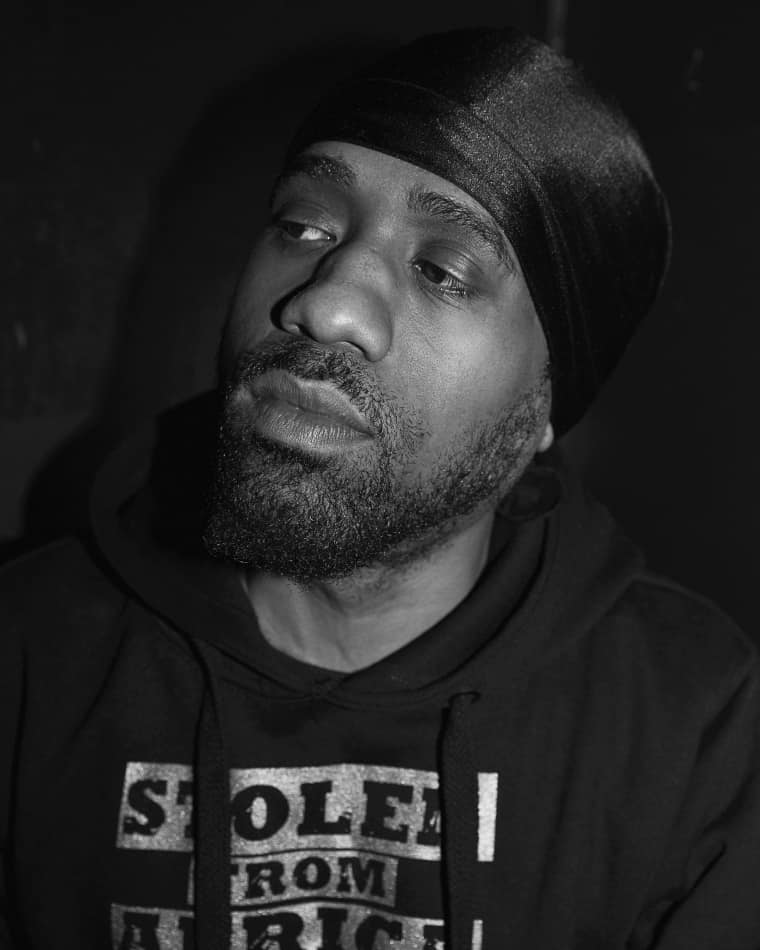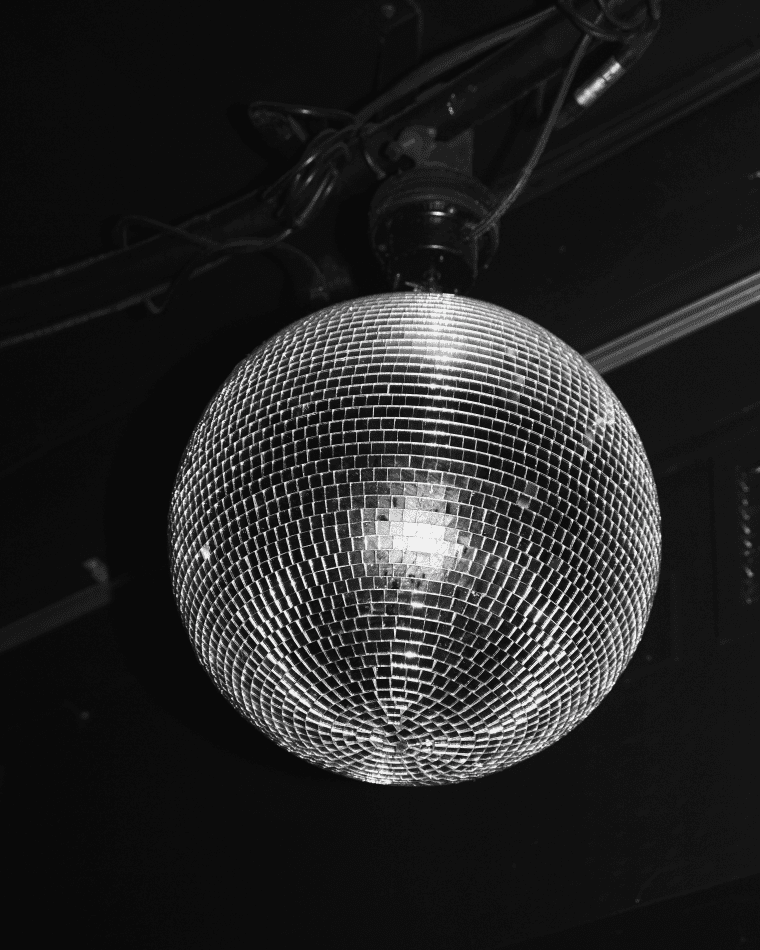 That practice of stretching Montreal's "language" — of improv, history and Black creative imagination — was and still is a process. In a city where French dominates (linguistically and culturally), providing openings for Black artists making experimental Black music is a mighty challenge. "With the [literal] language barriers, with it being a blue-collar town, with [there] being a low population of Black Anglophones out here, the scene has kind of been more folk and rock-driven," explained Preach. But while Kalmunity may be the largest improv show in Canada, it isn't the first of its kind. "Rufus Rockhead filled a void that existed for Black arts and Black voices in the '20s, '30s and '40s [with Rockhead's Paradise]," Preach continued. "And he went against the system. He went against the norms and he offered an outlet that, you know, jazz musicians and funk musicians and reggae musicians and whatever would be able to come and thrive through."
Founded in 1928 by railway porter turned entrepreneur and trailblazer, Rufus Rockhead of Rockhead's Paradise was legendary in Montreal's Black creative scene. The establishment quickly gained a reputation for escapist thrills and remarkably great jazz, even going so far as being dubbed the "Harlem North." "When Prohibition shut down bars across the United States from 1920 to 1933 — a few years after most of English Canada went dry — Quebec was one of the few jurisdictions where liquor still flowed freely," wrote the Montreal Gazette. Quickly, Rockhead's Paradise became the go-to for artists passing through the Northern city, its bill including the likes of Louis Armstrong and Ella Fitzgerald as well as Montreal's own phenoms like drummer Norman Marshall Villeneuve and pianist Oscar Peterson. Following a series of closures (some stories reveal that Rockhead refused to pay political bribes), Rockhead's Paradise was shuttered in 1980 and demolished in 1991. Little remains of the club's iconic, tumultuous history. That same energy lives on in the Kalmunity congregation, decades after the fact. "Kalmunity's built upon that type of history, that richness that comes out of the jazz era," Preach said.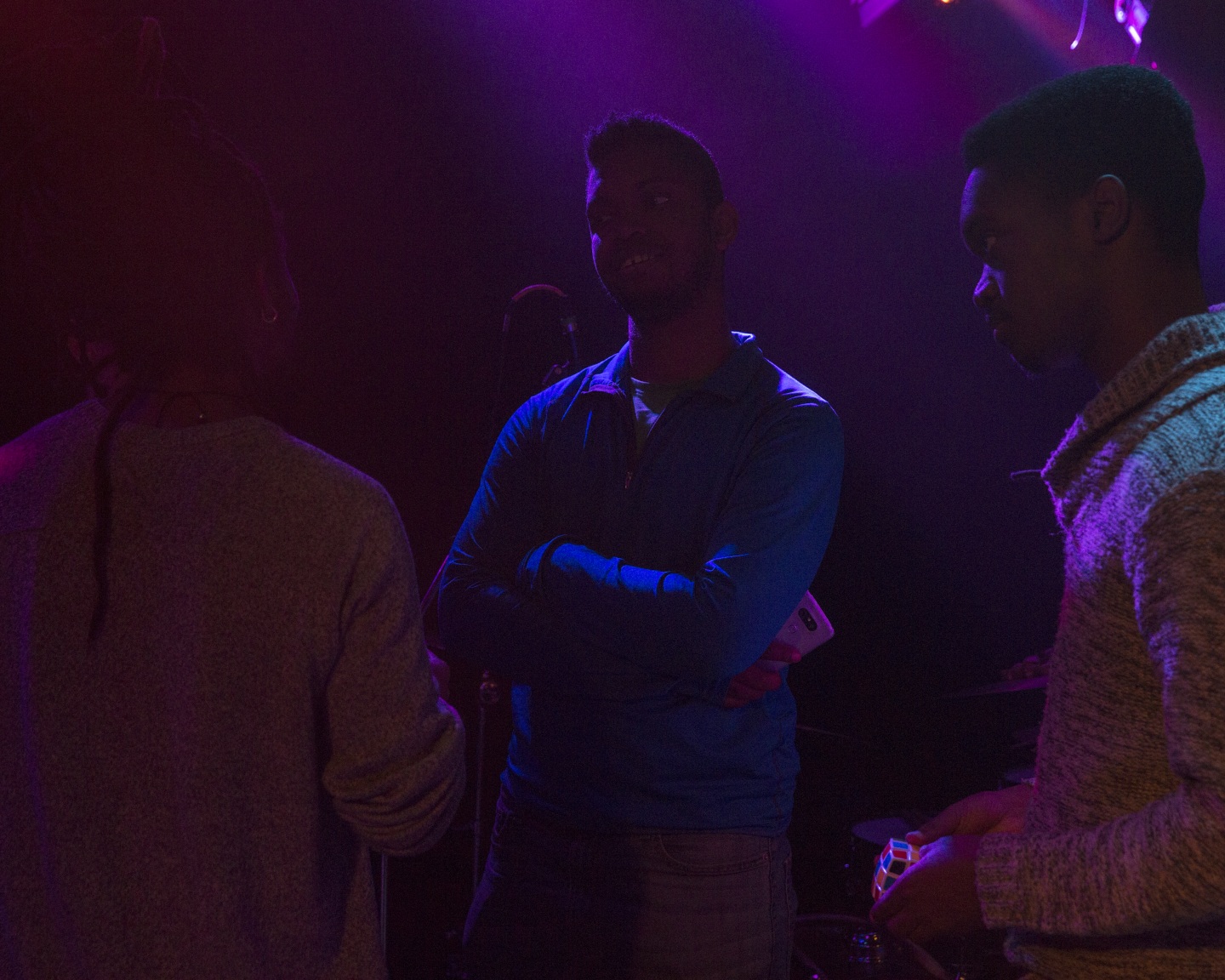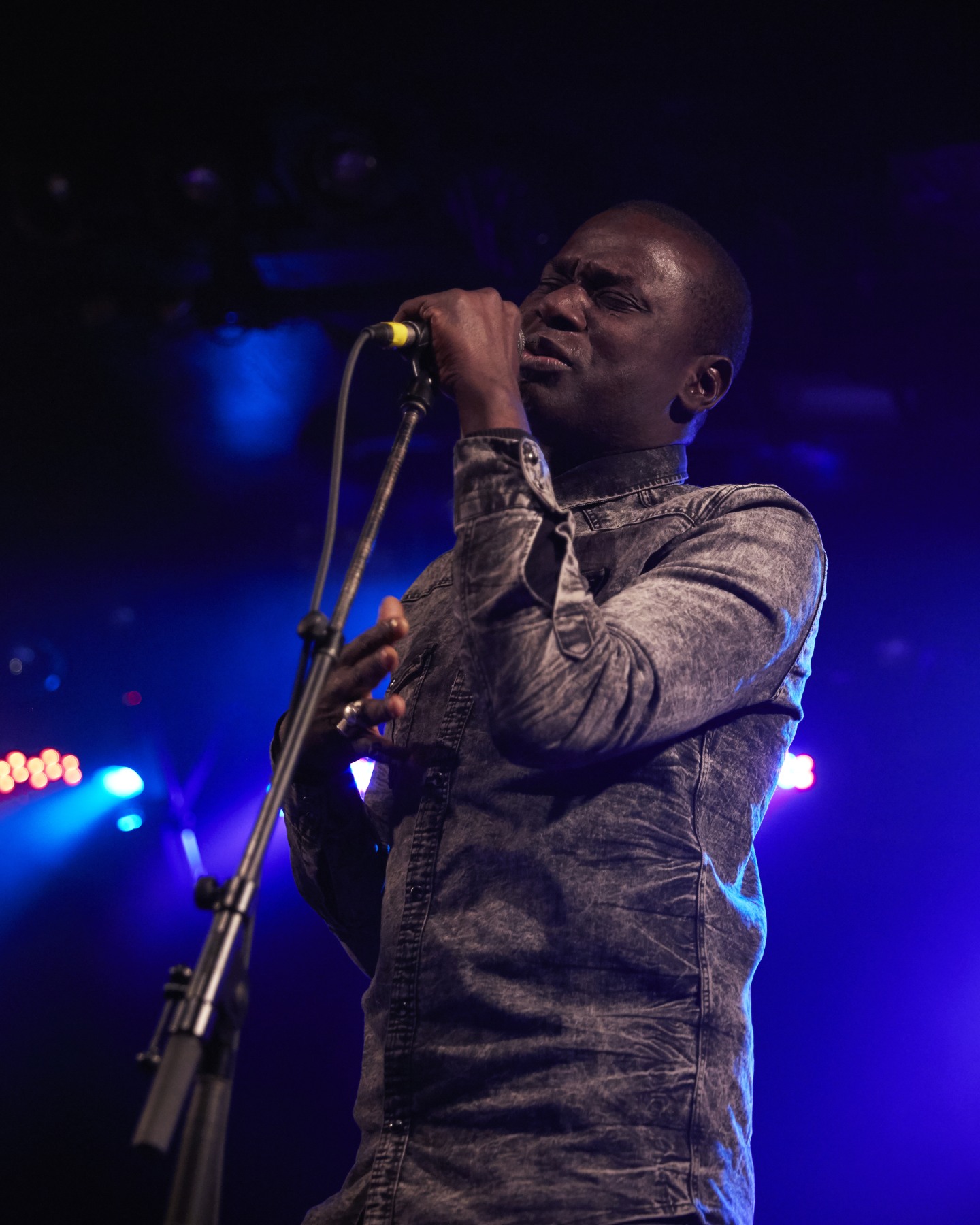 Back in September, I stumbled on my first Kalmunity show in Montreal and met two of the brightest stars of the collective: 19-year-old vocalist, multi-instrumentalist jazz musician, and composer Marie-Ketely Gomes, and 21-year-old jazz pianist and composer Theo "Sunny" Abellard. Creating music as solo artists and performing in a duo, the two were eager to chop it up on Kalmunity impact on their works. "It's a monument for live improvised Black music in the city and in the country," said Abellard who joined the collective in 2016 after pitching himself to Jahsun and Jordan Peters, Kalmunity member and guitarist for Ms. Lauryn Hill. "It has given [me] a musical sensitivity [and] has strengthened my skills as an improvised musician in a deep way. Kalmunity has also given me the opportunity to connect with some of the best musicians in the improvised music scene." Gomes echoed Abellard's sentiments as she typed up a shortlist of more hole-in-the-wall recommendations into my notes app. "These are nice, but Kalmunity is the one," she said, handing my phone back to me.
The more I lingered in the crowd that night, the more a truth revealed itself: across generations, clean genre demarcations, and musical expressions, Kalmunity works as an anchor, a physical and sonic place where artists can find resources, as well as space to experiment and be free. And in Montreal, close enough to peer into Toronto's music scene but far enough to live independent of it, the aim of expression differs. An emphasis on art for art's sake versus a Torontonian chase-for-mainstream type of hustle, however, has its justifications. "The biggest difference between Montreal and Toronto is comfort, you know?" said Preach. "I think the cost of living keeps us comfortable in Montreal. The culture, the government, the way of life [though, that] keeps us tremendously uncomfortable.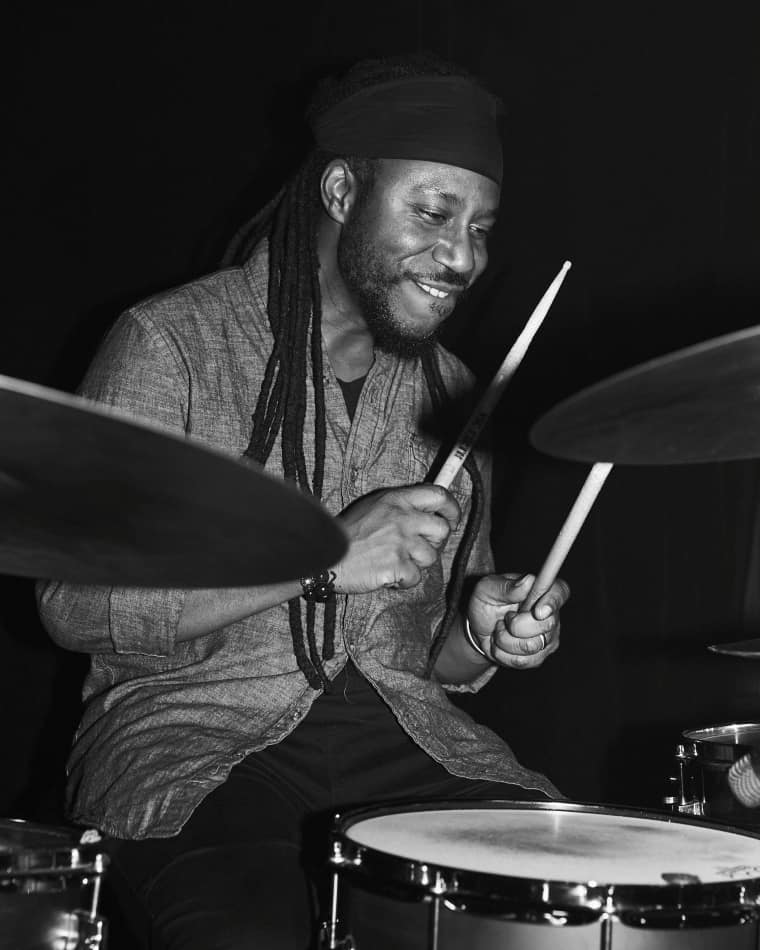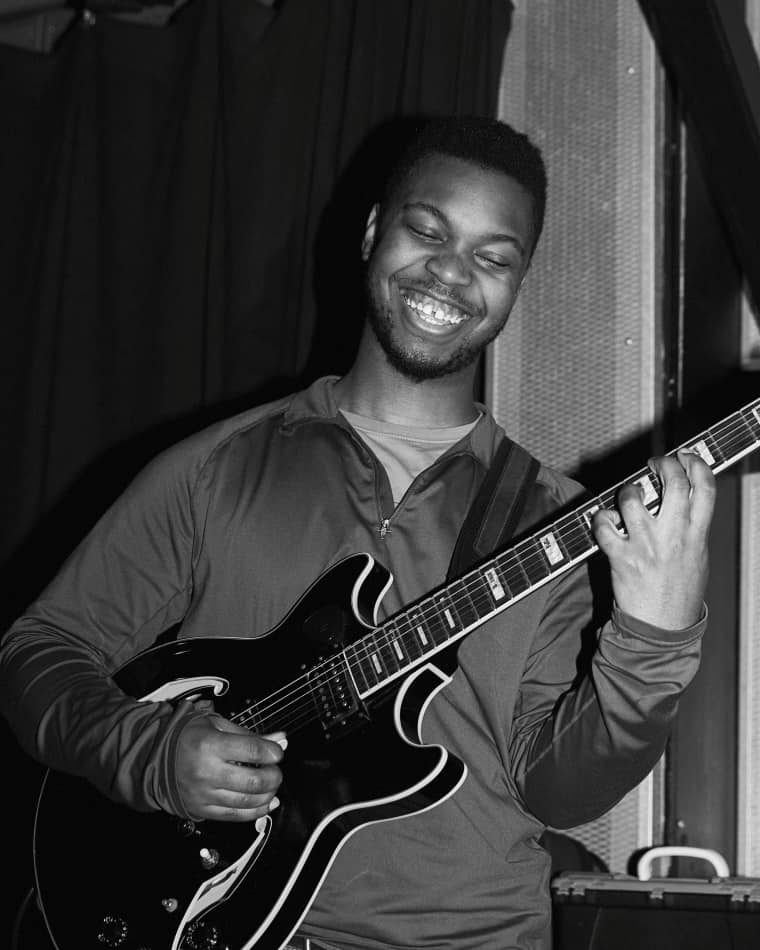 The distinction between the two cities is not entirely polarizing; Torontonian artists like d'bi young anitafrika, Ian Kamau, and Shi Wisdom have graced the 514 too. But far beyond a Torontonian-tinged reading of the scene, Montreal has its own roll call of artists, many dabbling in and out of the Kalmunity circuit at some point or another. "We've reached into members of Arcade Fire, they've been playing with us for a few years. Members of Nomadic Massive. You have Narcy, [Pierre] Gage who's a great, great performer. He's in France now," listed Jahsun. "We have Alan Prater, who's like… I mean, living legend for us. He's a funk legend who also played horn with the Jacksons. [There's] just this very epic, soulful body [of work] that's here for us. We have Wayne Tennant, we have Fredy V who's doing his thing." While the collective is comprised of approximately 100 performing artists, a more accurate number of artists who've touched Kalmunity — from Montreal, from Toronto, from a variety of cities and towns across Black Canada — easily surpasses about five times that number.
That tradition and language of connectivity born out of refusal served as the jump-off point for Jahsun (and later, Preach), spilling over from the Tuesday and Sunday nights into Monday night workshops. From Montreal to Banff to Halifax, Kalmunity sought to tie together creative communities across Black Canada. "Unfortunately, our workshops [and cyphers] aren't happening right now, but there's a large demand for that to start up again, which we're working on," said Jahsun. "We always want to keep that element of sharing the culture and passing down the culture and keeping yutes — even in this age of making beats on the computer et cetera — interested in live instrumentation, as well as combining that sound with whatever digital sound they're working with. We just want to keep everyone inspired. That's an element that we always want to have in place. That's why these weeklies are there."
It only makes sense, then, that last May, Kalmunity launched their Black Arts and Music Week, Canada's first of its kind. Billed as "6 historic nights of black arts [and] culture," the week was chock full of artists representing a long-list of genres ("Jazz, Hip Hop, Reggae, House, Spoken Word, Soul, Funk, Afro Beat and more!") and from a variety of locales. Facilitated without grants, a rarity in the Canadian arts and music landscape, the Black Arts and Music Week will be produced on an annual basis by the team. "We've been lucky to have grants in the past but for the last three… even more, five, six years, we've been kind of straight just on the backs of the community," said Preach. When speaking to what it is that fuels and funds Kalmunity and by extension, events like the Arts and Music Week, Jahsun put it plainly: "It's just needed. I think that's why people keep coming. It's really needed."
What's next is yet to be determined. Preach envisions Kalmunity transforming into a lifestyle brand that assists artists in their professional pursuits while "[making] Kalmunity the cornerstone of the Black GDP"; Jahsun adds that artist development and maintaining that unreplicated, unique "Kalmunity spirit" are top priority. Where Kalmunity's strength lies is in its vividity and elasticity. And in reworking the rules of borderlands and categorization of all kinds, Kalmunity in its essence creates an opening. A possibility of Black Canadian artistry unnegotiated, wrapped up entirely in a world at its whim. A world of its own imaginings.