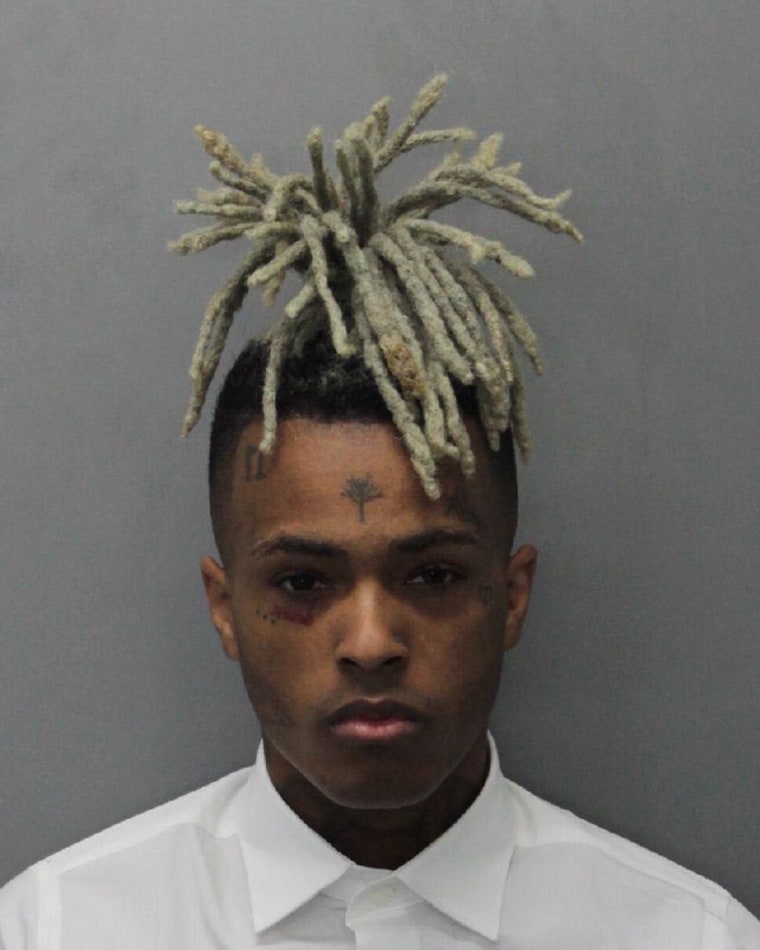 Pitchfork has obtained 16 hours of recorded phone calls with XXXTentacion made while the rapper was imprisoned at the Metro West Detention Center outside of Miami. The rapper, born Jahseh Dwayne Onfroy, was incarcerated after allegedly violating his house arrest – he was charged with armed home invasion robbery and aggravated battery with a firearm, to which he pleaded no contest. XXXTentacion was also accused of abusing, sexually assaulting, and falsely imprisoning an ex-girlfriend, charges he freely discussed in phone conversations he knew were being recorded.
Despite acknowledging that his calls were being monitored by authorities, saying at one point "I'm on the jail phone so don't talk too brazy," XXXTentacion openly discussed the domestic abuse allegations against him. While he denied them on the calls, he added "Even if I did some shit like that, to you or anyone around you, bruh, I know you wouldn't go put me in fucking jail."
The calls reportedly contain instances where XXXTentacion appears to violently threaten two different people. After speaking with one woman, he can reportedly be heard saying "Somebody need to beat [her] up,"and, "I loved every second of that because you could hear the fear." On another occasion, XXXTentacion was speaking with a 16-year-old who he believed was using his SoundCloud to repost other artists without permission. XXXTentacion reportedly told him "Shut the fuck up before I make them slap you and make you suck a dick on camera." He also reportedly told his friends in the room that the boy "needs to get his face fucked up," and said "If I get out I'ma catch another charge fucking him up, bruh."
XXXTentacion also expressed discomfort at the idea of Donald Trump becoming president. "Once Trump get in it's over for all the minorities pretty much," he reportedly told a woman before saying "you gotta realize, that president shit is real. That's why niggas be sayin' make sure you vote." On another conversation he said Trump's election would result in "the lower classes [getting] fucked." However, he stopped short of endorsing Trump's rival, Hillary Clinton, saying "Yeah, Hillary's garbage too," and falsely claiming Clinton wanted to make abortion illegal and seize firearms.
Read the full report at Pitchfork. XXXTentacion was shot and killed in Miami on June 18, 2018. He was 20. Last week, secretly recorded audio of XXXTentacion appearing to admit to domestic abuse was released.