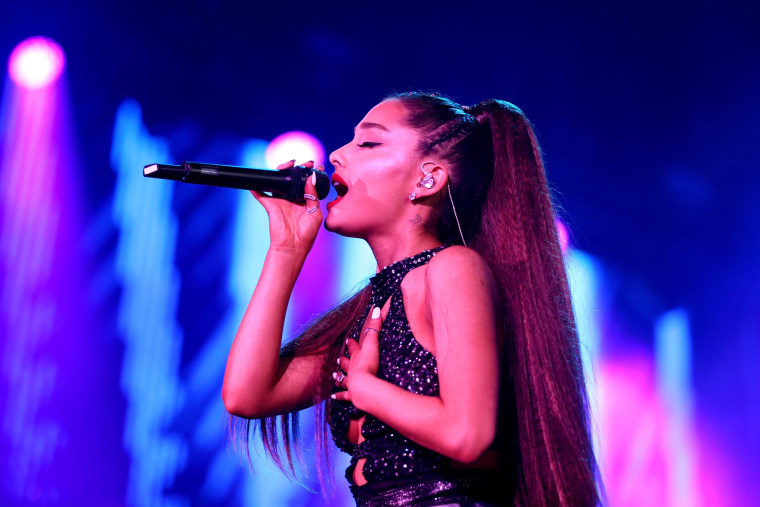 Ariana Grande could earn her first Billboard Hot 100 #1 song next week. Billboard reported on Friday that the singer's latest single "Thank u, next" has a strong chance at landing atop the charts dated November 17.
The track will reportedly launch with over 50 million streams, 60,000 downloads, and 10 million in airplay. If the song is to land at #1, it will have done so with just five days of data — the song released last week Saturday, and the charts run from Friday until Thursday.
Grande currently has eight Billboard top ten hits, with her highest charting song — "Problem" with Iggy Azalea — landing at #2.
Read more via Billboard here.