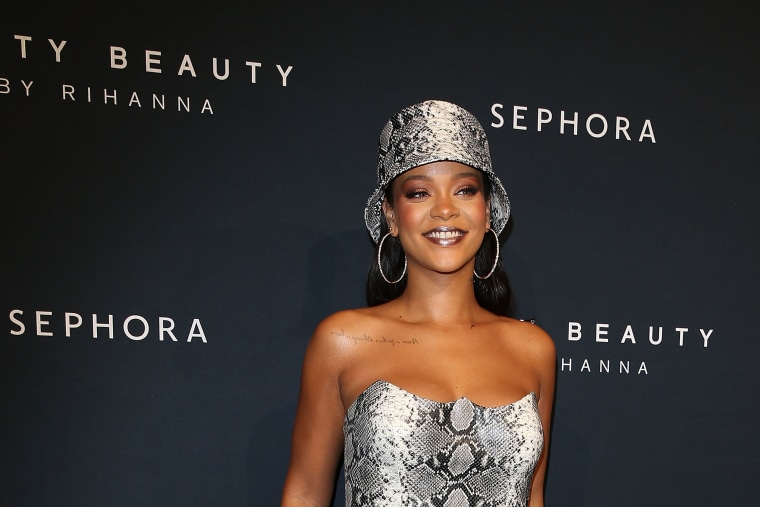 It looks like Rihanna may finally be gearing up to release new music.
The icon sparked a widespread panic this evening after she uploaded a silent video of herself dancing in a studio to her Instagram stories. Fans believe that Rih was listening to a new track off her upcoming ninth studio album. See it below:
Rihanna has been teasing the follow-up to her critically acclaimed album, ANTI, all summer long since she told fans online that #R9 was coming back in April.
In May, Vogue's Chioma Nnandi revealed that Rih's upcoming record would be a reggae one inspired by Bob Marley. Then, in June, the bad gal confirmed in an interview on U.K. talk show, The Graham Norton Show, that she was in the studio. In July, Rolling Stone reported that the singer has up to "500 records" for the reggae album, and that she is considering also releasing a pop album, too.
The new clip is the latest update we've seen from Rih as of late. Hopefully it means that a new single will be out before the year is over.