Hoodcelebrityy is making anthems for the whole world
The rising dancehall star seamlessly meshes her Portmore and New York City upbringing through catchy bangers.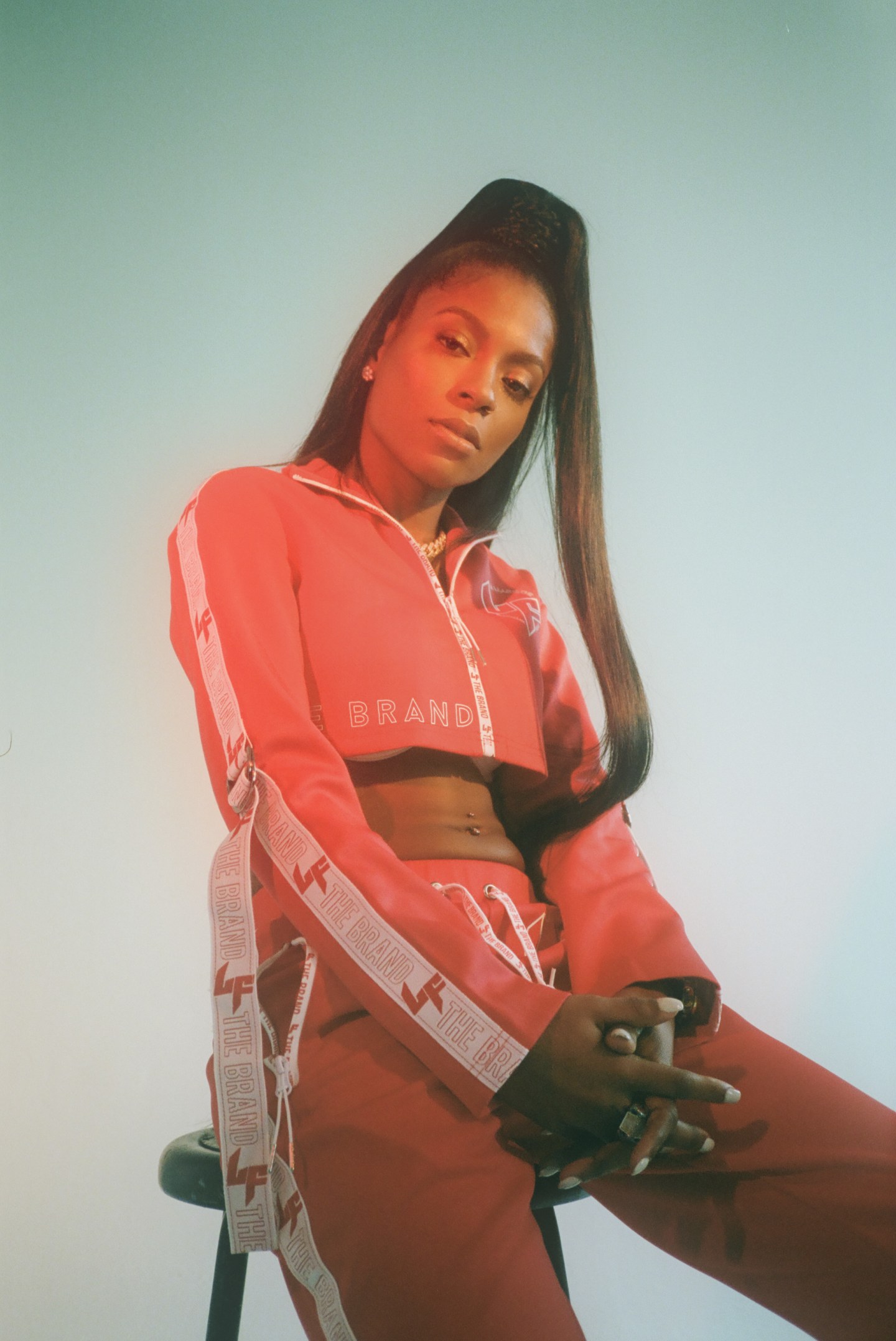 When Tina Pinnock was a 7-year-old in Portmore, Jamaica, she liked to run around her neighborhood showing off her deejay skills to whoever would listen. As a teenager in the Bronx, where she'd relocated at age 12, those childhood instincts resurfaced. She began freestyling with friends and, after high school, gained neighborhood acclaim for her hustling prowess and way with words.
While clocking shifts at a popular clothing store in the Bronx's E Fordham Rd. shopping district, she uploaded freestyle videos to Instagram, some of which went viral. That was when the dancehall artist was unofficially christened Hoodcelebrityy. She earned her stage name, she explains while sipping from a glass of orange juice on a rooftop Manhattan bar, when people around the way took note of the strides she'd made, all while remaining in the neighborhood. "I go back, I sit there for 20 minutes and just chill," she says proudly of her stomping grounds. "If you can't go back to the hood then you not really from the hood. People in the hood know me, they respect me. I respect people. I was loved."
Her earliest recorded song on the internet is 2014's pounding "Wine Pon It," which traveled through her circle and inspired her longtime friend Cardi B to repost the clip on her Instagram. The Cardi-assisted exposure spiked Tina's following by 10,000 people in one day. Over the next 18 months, she released a handful of well-received singles and videos, including her own versions of "Controlla" and "Milly Rock."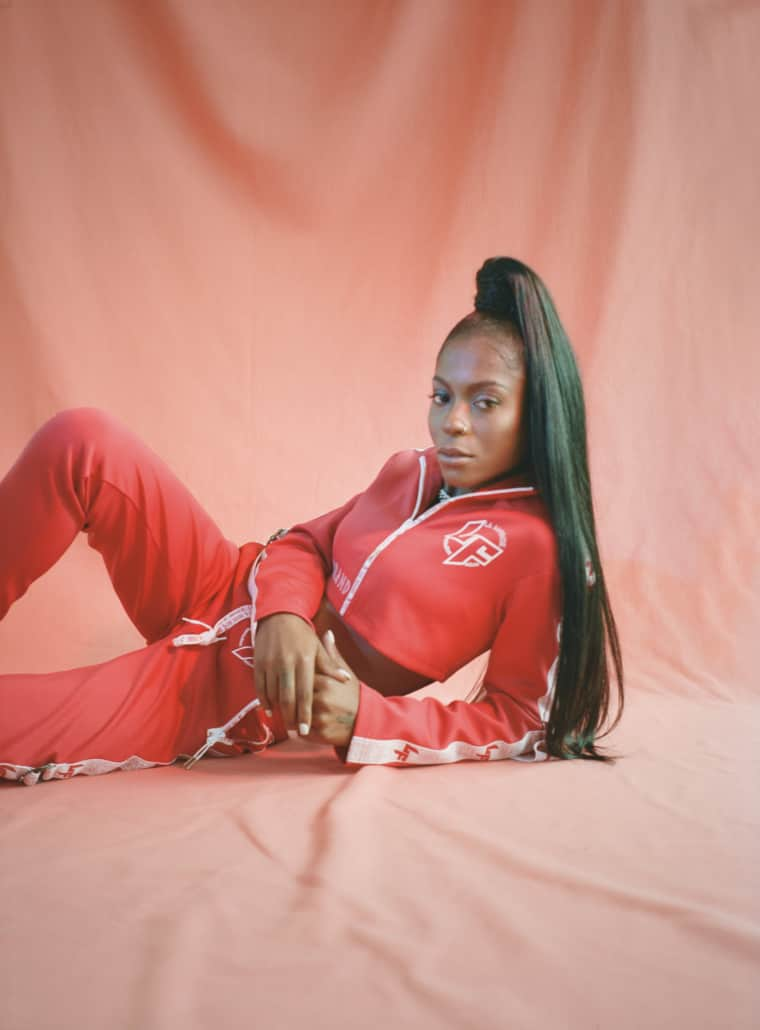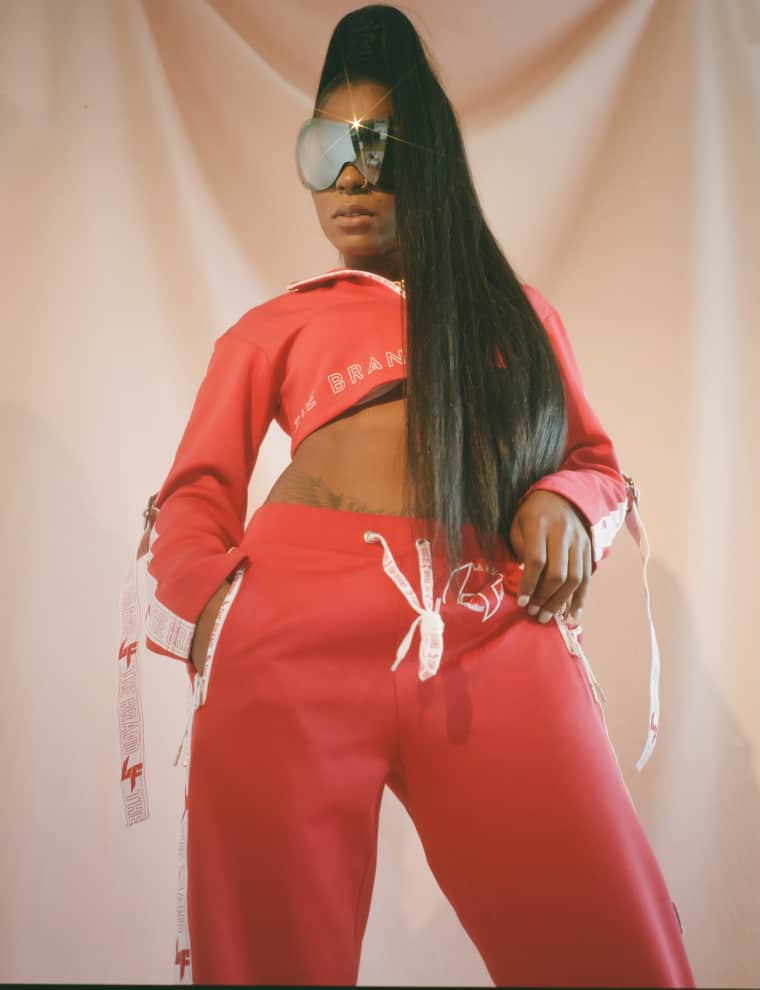 In the summer of 2016, after Cardi B released her debut mixtape, Gangsta Bitch Music, Vol. 1, label KSR put together The Underestimated Tour, inviting Hoodcelebrityy to perform as an opening act for Cardi. It was the first time for Tina that being a professional artist felt like a tangible goal. "We did Stage 48 in New York. We did Atlanta. We did majority big cities, and the reaction was crazy," she says, her hands clasped together. "I ended up quitting my job a couple months after because I was like, This is serious."
After the tour, Hoodcelebrityy was featured on Jubilee's "Wine Up," which seamlessly incorporated elements of marimba and dancehall and gave way to her light, commanding voice; later that year, the Shottas-inspired video for "The Takeover" gained notice with its patois-tinged version of 50 Cent's hook on "Many Men." It was the perfect primer for her 2017 debut mixtape Trap vs. Reggae. As the title suggests, the project intertwined elements of both genres in a way that most people hadn't heard up to that point.
Hoodcelebrityy's elasticity on Trap vs. Reggae was a crucial bridging of two cultures that reflected the deejay's life as a first-generation kid from the Caribbean. "Some people come [to the States] at a young age and still gotta learn proper English," she says. "So when you learning proper English and I go home and I just speak patois, that's gonna have a transaction, which plays a big part in my music."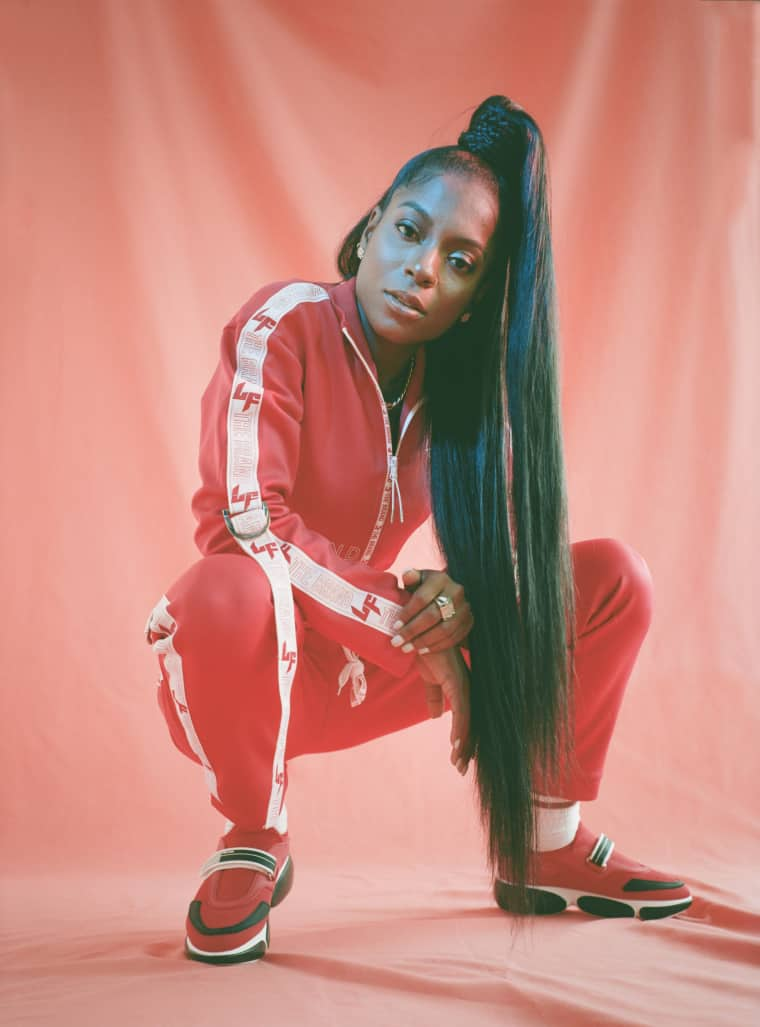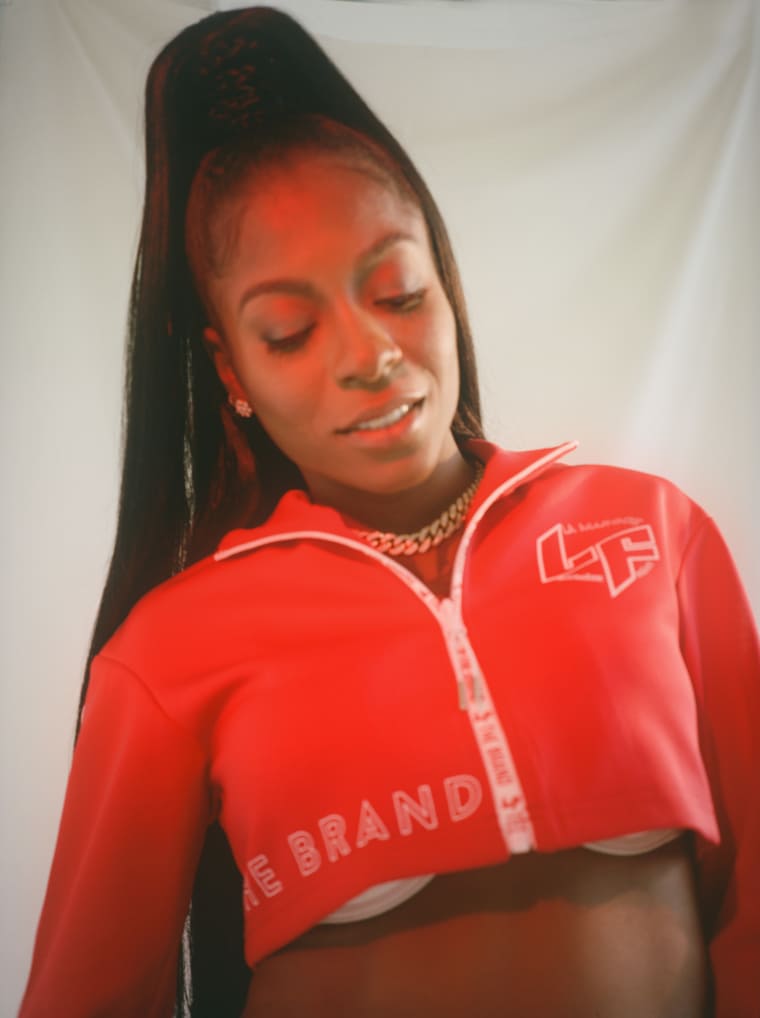 What sets Pinnock apart from her peers is that she fares well in both trap and dancehall spaces, a something-for-everybody approach that she learned from dancehall master and fellow Portmore native Vybz Kartel. Kartel, who has been incarcerated since 2011 on murder and conspiracy charges, became a dancehall icon partly due to his ability to be equally effective at songs that covered love, sex, crime, and social commentary. "I study artists that haven't peaked like they supposed to and they usually just talk about themselves. Or they talk about they vagina or they dick; smoke weed and pop bottles or fuck bitches. Everybody's not on that all the time. People change. It's grown women out here that I want to listen to me."
That desire is evident in Hoodcelebrityy's output over the past year. "Walking Trophy" was born out of catching a glimpse of herself in the mirror, satisfied with what she saw: "Dem gyal dem nuh pretty inna real life / You pretty pon di gram / An yuh pretty inna real life." 2018's "Inna Real Life" is another catchy, self-affirming jam that feels ready-made for regular radio play. In May, she announced a deal with Epic Records and right now, she's working on finishing her debut album, with the goal of making universal anthems for an international audience. "If you gonna be strictly dancehall, that's cool if you just wanna make music for your culture," she says assuredly. "But if you wanna make music for the world, you gotta be versatile."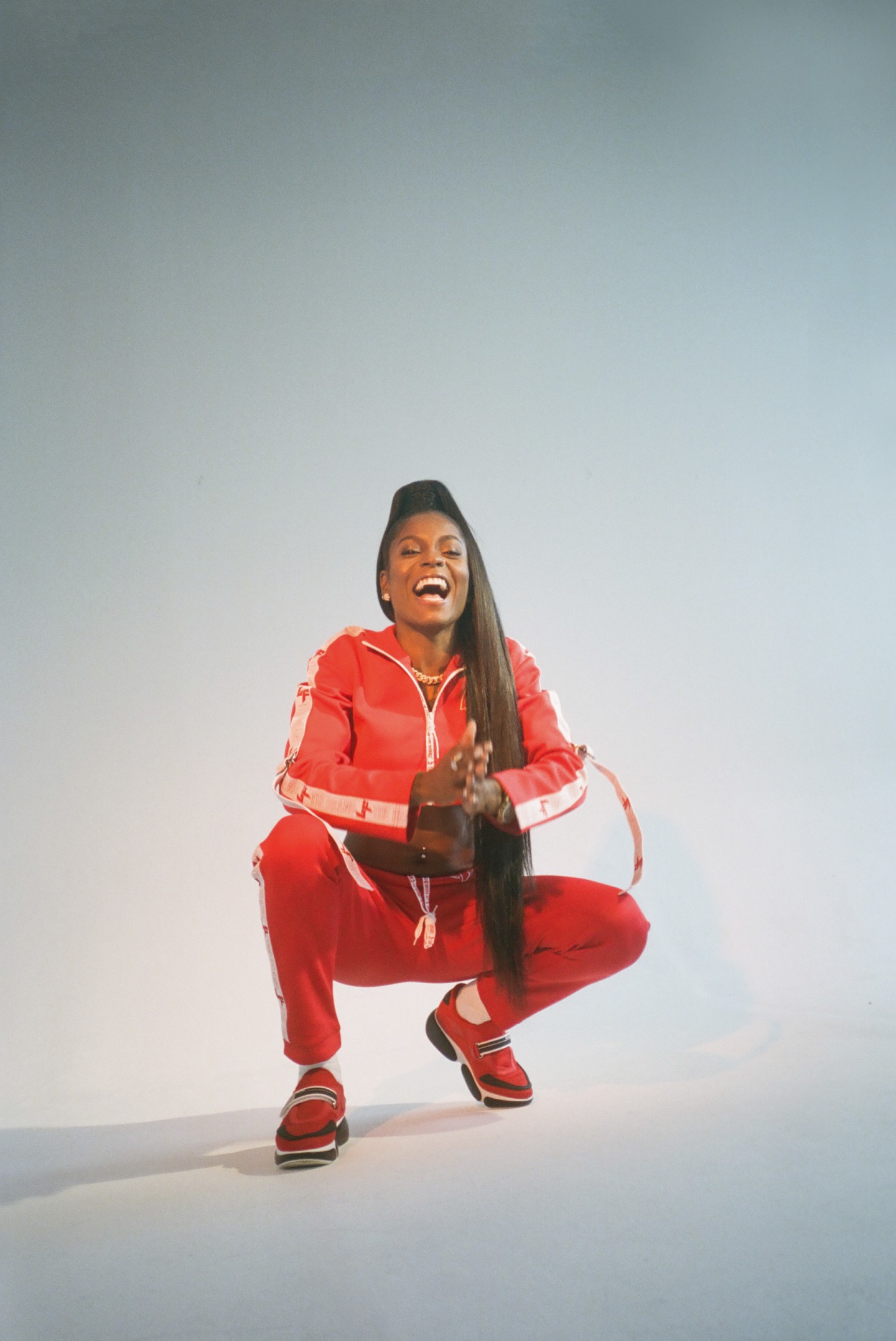 ---

Watch the video for "Inna Real Life"
Update: This article previously stated that Hoodcelebrityy was invited by Cardi B to be an opening act on The Underestimated Tour. Label KSR invited Hoodcelebrityy to open.