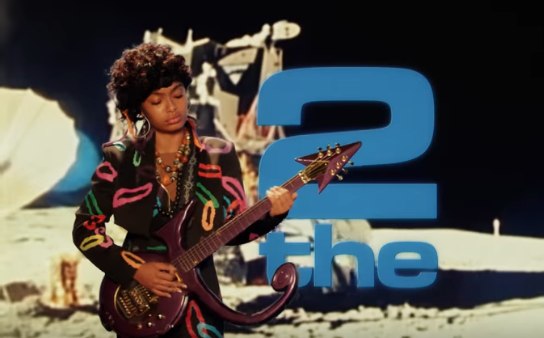 black-ish aired its 100th episode on Tuesday night. The centenary edition of the family comedy was a tribute to the late Prince. In an episode titled "Purple Rain," Dre (Anthony Anderson) and Bow (Tracee Ellis Ross) were shocked to discover their kids did not know Prince's music and set about educating them on his greatness.
Speaking to Vulture, showrunner Kenny Smith explained how black-ish gained access to Prince's catalog. "I believe Kenya [Barris, creator] and one of our music supervisors had a relationship with the estate," he said. "When they had the conversation, they thought it was a great fit for the show and for them, so they opened up the whole library to us, except for like a couple songs."
The episode included multiple performances from the cast, including Yara Shahidi's Zoey playing "Sign O' The Times." In real life, Shahdi's father, Afshin, was Prince's personal photographer. A selection of the performance clips can be seen below.