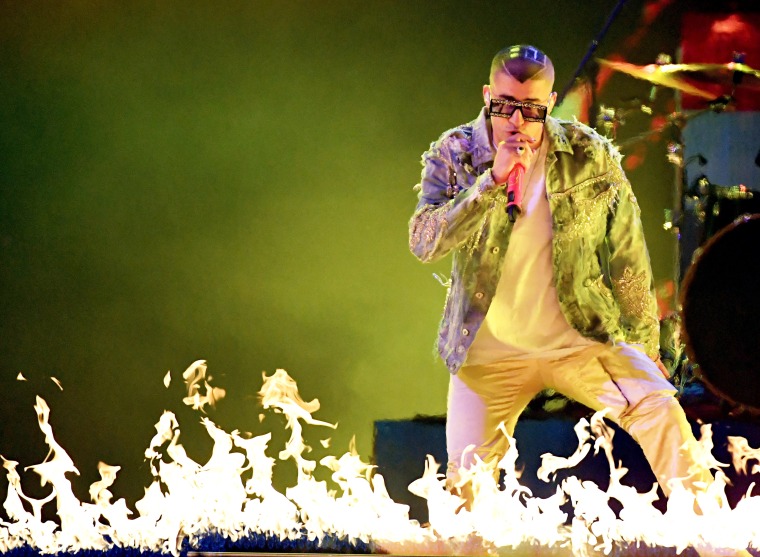 Thursday night, November 15, marked the 2018 Latin Grammys at the MGM Grand Arena in Las Vegas. Uruguayan songwriter Jorge Drexler was the night's biggest winner, taking home three prizes including the song and record of the year awards for his single "Telefonía." Rising flamenco star Rosalia won two awards while J. Balvin, nominated in eight categories, walked away with just one, best urban album for Vibras.
It was arguable Bad Bunny that made the biggest impression on the night, though. From turning up on the red carpet wearing a Stone Cold Steve Austin tie to performing with Will Smith and Marc Anthony, he clearly enjoyed every second of the night. The FADER cover star also performed his own medley of hits, including rock-y versions of "Sensualidad," "Soy Peor," "Chambea" and "Estamos Bien."
Check out highlights from Bad Bunny below.