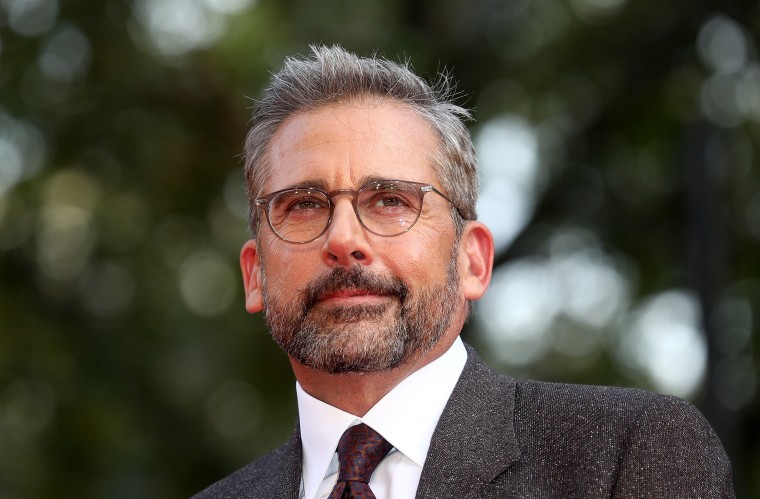 Fans of The Office were in for a treat last night when Steve Carell hosted Saturday Night Live. The comedian was joined by 'The Office' actors Jenna Fischer, Ed Helms and Ellie Kemper for a mini-reunion.
The moment happened after an audience member asked Carell if he was interested in a reboot of the show during his opening monologue.
"Actually, I don't think so. It was a great experience and I love all those people but I just don't think it's the best idea. I think maybe we should just leave it alone," he said.
Fischer, who played Pam Halpert, Ed Helms, who portrayed Andy Bernard, and Ellie Kemper, who played Erin Hannon, all appeared in the audience to convince Carell to give the reboot a second thought, if only for the money.