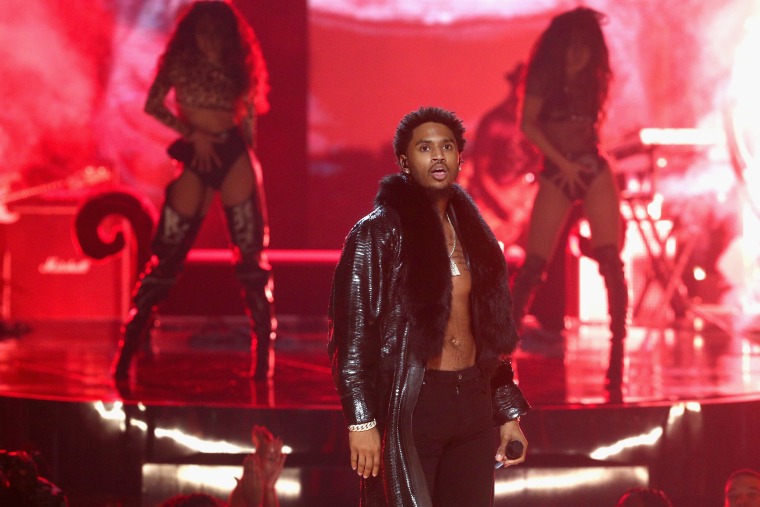 Trey Songz is paying homage to Jill Scott after she received media attention for simulating a sexual act on stage a few days ago.
Songz put his spin on Scott's popular song "He Loves Me (Lyzel in E Flat)" in the new release "Jill (Sumn Real)." The song features the suggestive line "Give me that Jill."
The cover art features a photo from Scott's controversial performance.