Listen to a new FADER Mix by Colin Self
The multidisciplinary artist delivers an "ambulatory mix made for moving in space."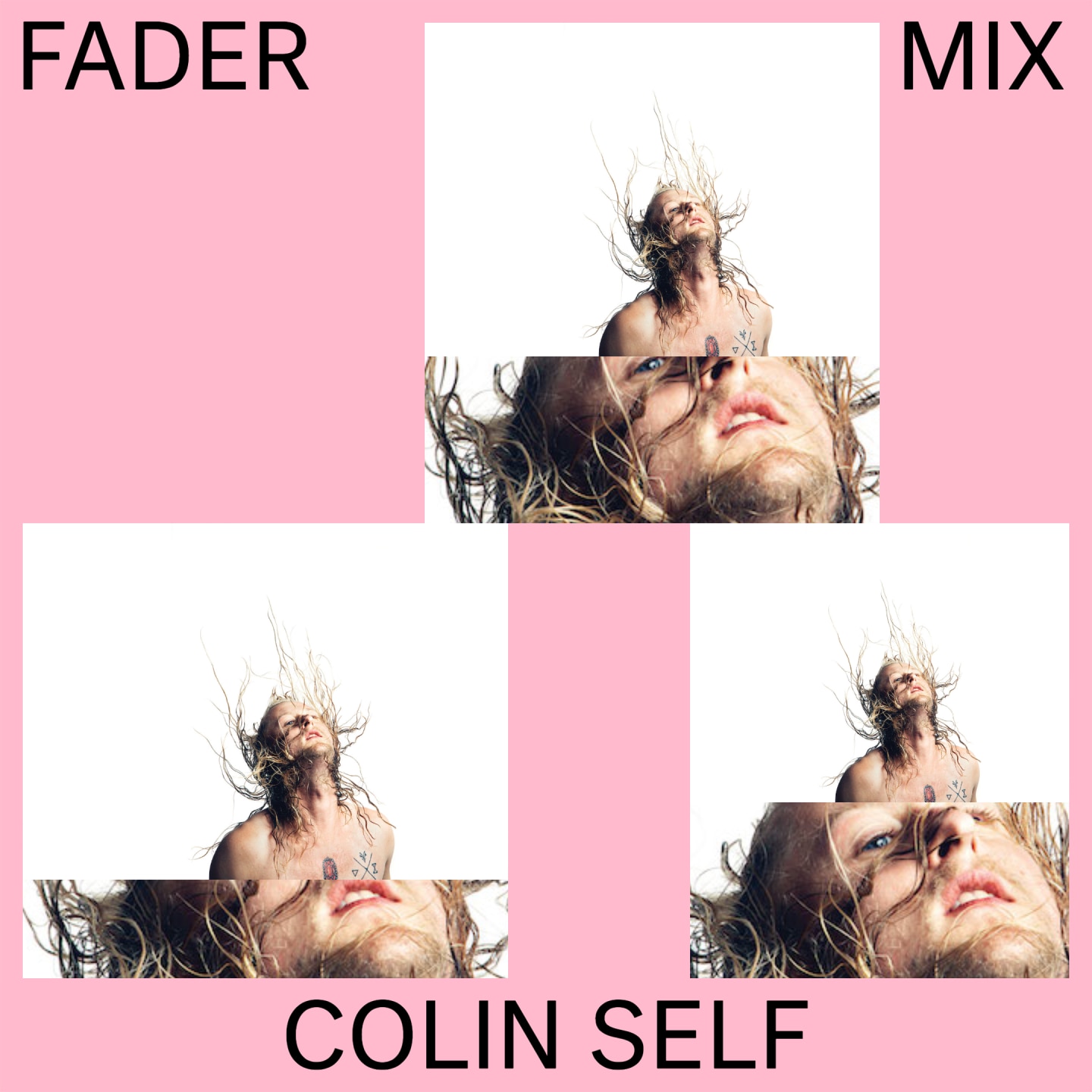 The longstanding FADER Mix series presents new, exclusive DJ mixes from our favorite artists and producers.
Colin Self's new album, Siblings, is aptly named. On the project, his second, the Berlin-to-NYC artist, composer, and choreographer pulls threads about nonbiological kinship, and the value of forming and honoring alternative communities. "We have to increase the attention to the stories that may otherwise be untold or uncounted," he said in a recent interview. "How many people have done incredible activist work or have made beautiful work, and we never get to see it because it wasn't deemed by capitalism as effective or important?" Self's FADER Mix follows that line of thinking, beginning with Ursula K. Le Guin's moving 2014 National Book Awards speech and meandering through a dense, rewarding forest of pieces by Arthur Russell, Julius Eastman, and more.
Listen below and read on for a Q&A with Self and a tracklist.
What do you imagine people doing while listening to this mix?
This is an ambulatory mix made for moving in space. I often propose people take a long walk alone through a city or a forest or take a train or bus across sprawling distance. This mix travels through many forms of terrain so I would hope the listener would see it as an invitation to do the same. This same movement could be an inward activity of staying still with a notebook and a pen, letting the journey be through internal listening or meditation.
Is there a track in particular that stands out? Why?
A few years ago my friend Brian Rodgers sent me this song "Sumiglia," performed by A Filetta (pronounced A Villetha), a mens vocal ensemble from Corsica. The song is devastating and has brought me to tears many times. After years of listening I found out it was created in 1988 as a tribute to Ghjuvan Battista Acquaviva, a Corsican activist who was murdered for resisting French colonization. This song led me to research more about the FLNC and Corsican activists who resisted colonization yet are considered terrorist organizations by the French. More than ever I am thinking about songs of resistance against sovereignty and how the Corsican voice and language are inextricably linked to a history of resistance.
Perhaps I could also mention the opening two quotes from Ursula K Le Guin and Donna Haraway, who are undoubtedly the honorary godmothers of my pathway to making Siblings.
What music or artists do you turn to for inspiration when you're working on projects of your own?
The Art of Noise is perhaps my favorite group although they are not in this mix, I am sure you can hear it in my music. More recently I have been deeply in love with Geinoh Yamashirogumi, who creates these gigantic gorgeous theatrical compositions. He also did the soundtrack for one of my favorite films, Akira.
Your creative work spans choreography, collaboration, performance, and more. How do those off-shoots inform your literal music-making practice?
It's hard to say because my music-making process is often evolving project to project. Sometimes movement research and writing become the entry point for trying to resemble a thinking-space with sound. Other times it comes from the imaginative space of image-making in the mind and trying to translate that into something performed on a stage. Other times it comes from dialogue and shared experiments, conversations with scientists, activists, the elderly, etc. I try to keep the systems open and and let myself evolve through them over time.
You've been closely involved in New York's underground creative community for a while. What kind of change have you and your peers experienced in recent years?
I think there is both too much and yet not enough that could be expressed here, but I can say that a somber, sobering realization from the many years of living and working within these communities is that they are all temporary and often short-lived, and because time in queer communities are unhinged to biological chronology, you are kind of perpetually facing the celebration and mourning of queer communion at all times. A perfect example of this is Casa Diva in Brooklyn, the former home of Chez Deep, which has felt like home for the last seven years. It's closing at the end of this year right around the time the Dreamhouse (formerly spectrum) is also closing. It's an ongoing life lesson to try and grapple with the mortality of queer underground spaces, in joy and in reverence learning how to drive into the future trusting another space will arise elsewhere.
Tracklist:
Colin Self f. Ursula K Le Guin & Donna Haraway, "A Troubled Assembly (Siblings Prologue)"
Colin Self & Raul De Nieves f. Mivos Quartet, "Mother's Aria" (Instrumental)
A Filetta, "Sumiglia"
Bastardgeist, "Unfollow"
Colin Stetson, "Red Horse (Judges II)"
Geinoh Yamashirogumi, "Petrunko, Who Can Dance Well"
E + E, "FIRE GUT"
Tristan Arp, "Unreleased"
Colin Self, "Threat Model (Demo)"
Capibara, "Guccification"
Casey MQ, "Nudes"
Arthur Russell, "Tower Of Meaning, A6"
Colin Self, "Wrecks XII (Demo)"
Jean Eustache Stoute, "Ay Si Ay No"
芸能山城組, "Live 'Hirakareta Gassho' Junen No Tenkai"
Geinoh Yamashirogumi, Primordial Germination"
Julius Eastman, "Femenine"
Kazuyuki Tanimoto, "Ainu Upopo" (Japanese Folk Song from Hokkaido)
Juliancito Waly Garcia, "los wayles primicia 2017 santiago olvidarte nunca"
Stockhausen, "Stimmung (Model 50)"
Colin Self f. Luke Neocamp, Nik Rawling, & Lyra Pramuk, "Am I Human?" (Instrumental Demo)