Leikeli47's love letter to black sacred spaces
On her latest album, Acrylic, the masked rapper celebrates the people and places that give her strength.
Leikeli47 may be known as one of hip-hop's most secretive artists, but when she speaks it's almost as if she's lifting her trademark mask. When she tells me over the phone, "I'm doing good, how bout yourself?" her accent takes me straight to Brooklyn's Bed-Stuy neighborhood. Though she's been reticent to share personal details with the world, Leikeli47 sheds clues of her identity every time she opens her mouth.
Her 2015 breakthrough "Fuck the Summer Up" introduced a self-made girl from the hood "on a mission" to shake up our playlists. And her 2017 debut Wash & Set brought us into her neon-lit world via the neighborhood hair salon and the women who inspire her and the queens from her community who "just keep on / getting braids to the floor" and "nails up to the ceiling." In the music video for 2016's "Money," she sports a Howard University sweatshirt, nodding to HBCUs; on Wash & Set's cover she's laying on a couch with soda-can rollers in her hair and a sign reading "Bismillah" — the first word in the Qur'an, meaning "in the name of God"— glowing above her head.
On her latest release, Acrylic, Leikeli47 beckons us further into her patchwork world with a current of ferocious pride, inspired in part by a recent moment of violence in her community. As she was working out the album's final details this past August, disturbing footage emerged online of employees at the 888 Happy Red Apple Nails salon in East Flatbush throwing acetone on and beating two black women customers. Taking place in an Asian-owned and -staffed business catering to a majority-black clientele, the incident came during a summer chock-full of black people being harassed and abused on camera, highlighting historical animosities between Asian-owned beauty businesses in black neighborhoods.
The footage served as a rallying cry for black women in Flatbush to speak out against businesses that disrespect and abuse them, and for Leikeli47, it reinforced the reasons she makes music in the first place: to celebrate the places and people that give her strength, no matter how unappreciated by the mainstream they may be. That undiminishable pride in her black womanhood propels Acrylic and makes it forcefully and undeniably intimate. While zipping through New York City in a rideshare, Leikeli47 explained the inspirations, hopes, and process behind her new album — insistent as always that her music reveals the most important truths about herself.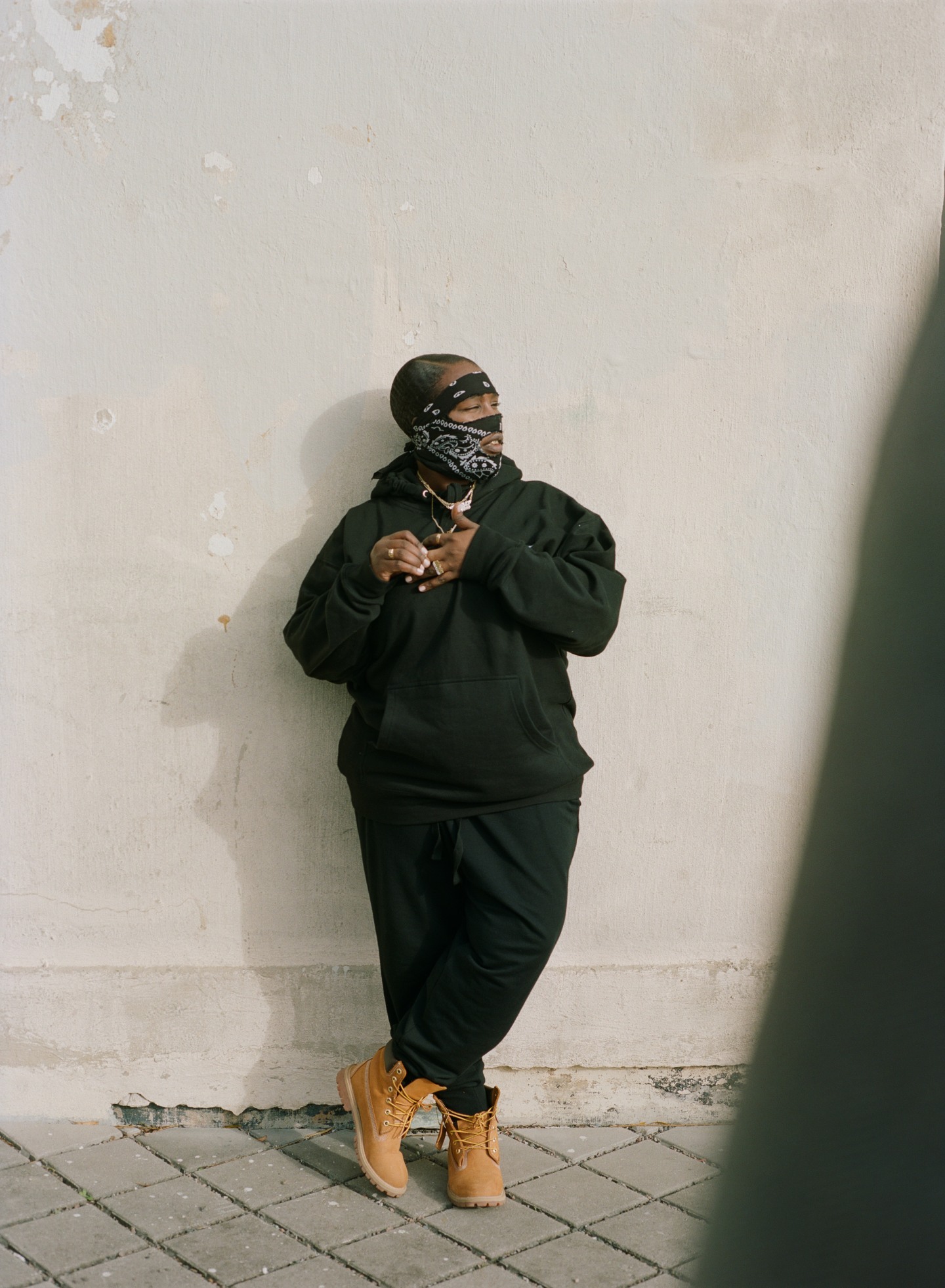 A theme running through both Wash & Set and Acrylic is salons and beauty shops. What do those spaces mean to you?
They're safe havens for all of us — all women, but especially the African-American community. I wanted to create a body of work that spoke to not looking like what you actually are going through. When we're in our nail salons, you never know just how much you relate to the person that's sitting next to you. Sometimes we walk into our hair salons with a lot on our minds — or maybe it's a great day, you just never know. But you walk out of there feeling like a million bucks and not looking like anything that you've actually been through or going through at the moment. That's why those places are our safe havens. For men, it's the same thing with the barbershop.
Why did the 888 Happy Red Apple Nails incident strike a nerve with you?
I was working on Acrylic, I found out that information, and I quickly educated myself on what happened. I couldn't pull myself to actually see the full video — the clips and reading [about] it was enough. I felt like this was a great opportunity to shine light on a lot of the black and brown creatives that don't get a lot of love and people don't know exist. It's not to say that every Korean or Asian salon is like Apple. We're not going to judge you by the bad fruit over here.
What happened in Flatbush was an unfortunate incident that brought light to the creators that deserve that light. It also made me even more conscious of where my money's going and who I'm supporting. It was very unfortunate, but I had to say something about it. The community came together and made their voice heard. A lot of the girls that I know, we went down there to raise our voices as well. Gratefully, the place was already shut down. We rallied, we still made our voices heard. It brought other women in the community out — we rallied together.
Did that experience make the album shaped differently?
The narrative already was what it was, and it's sad that that incident happened and just fit right in there. My goal — and, I hope, everyone's goal — is to move forward with love and celebrate our creatives. Let's stop this madness. This is a grandmother and her kids who, over five dollars, had acetone and all types of things poured on them and were beat with sticks. It's not like they were unfamiliar. This is a nail salon that they frequented in their community. I hate to say it like that, but the story was what it was before that happened. For me, Acrylic is another creative invitation to into my world. It's about walking our campuses and down our streets, coming into our neighborhoods and really understanding. Let's embrace each other, but press play and understand why we move the way we move, why we tick the way we tick, why we party the way we party, why we love the way we love, why we're resilient.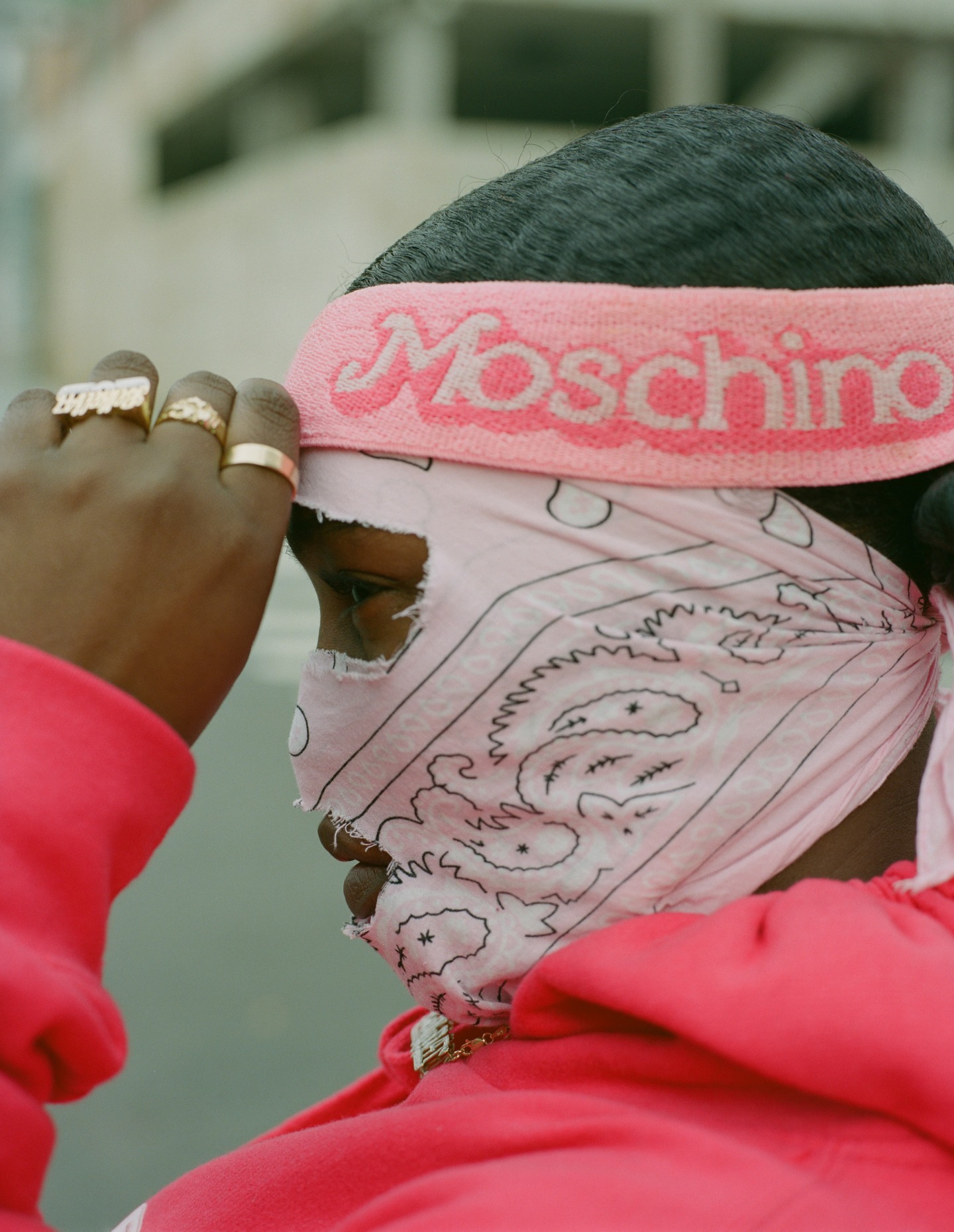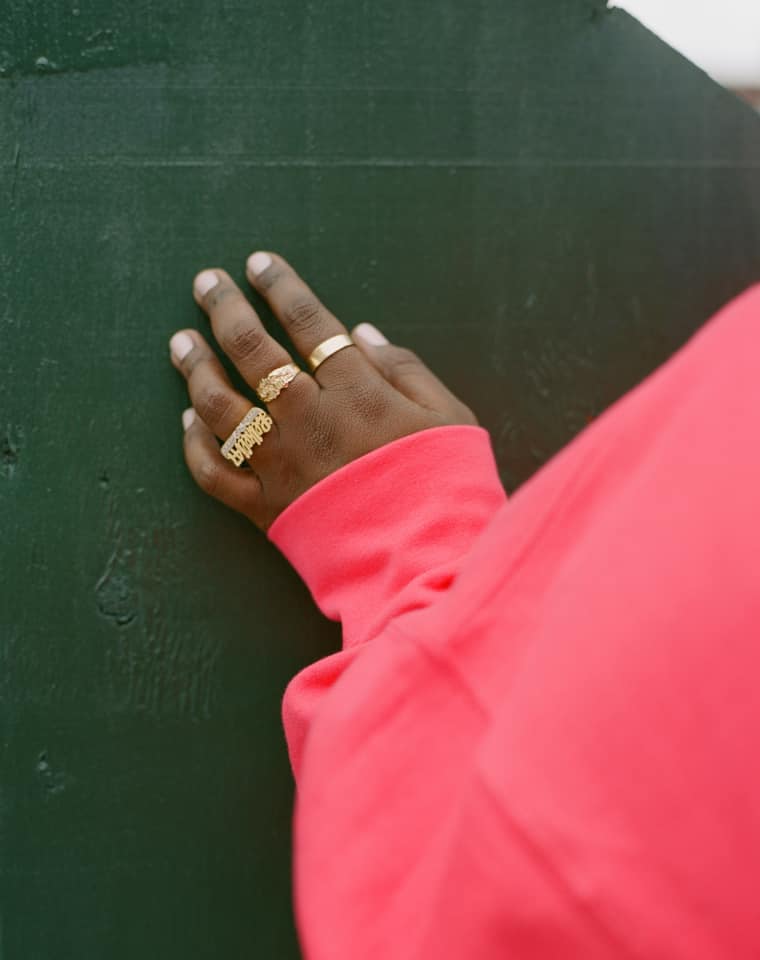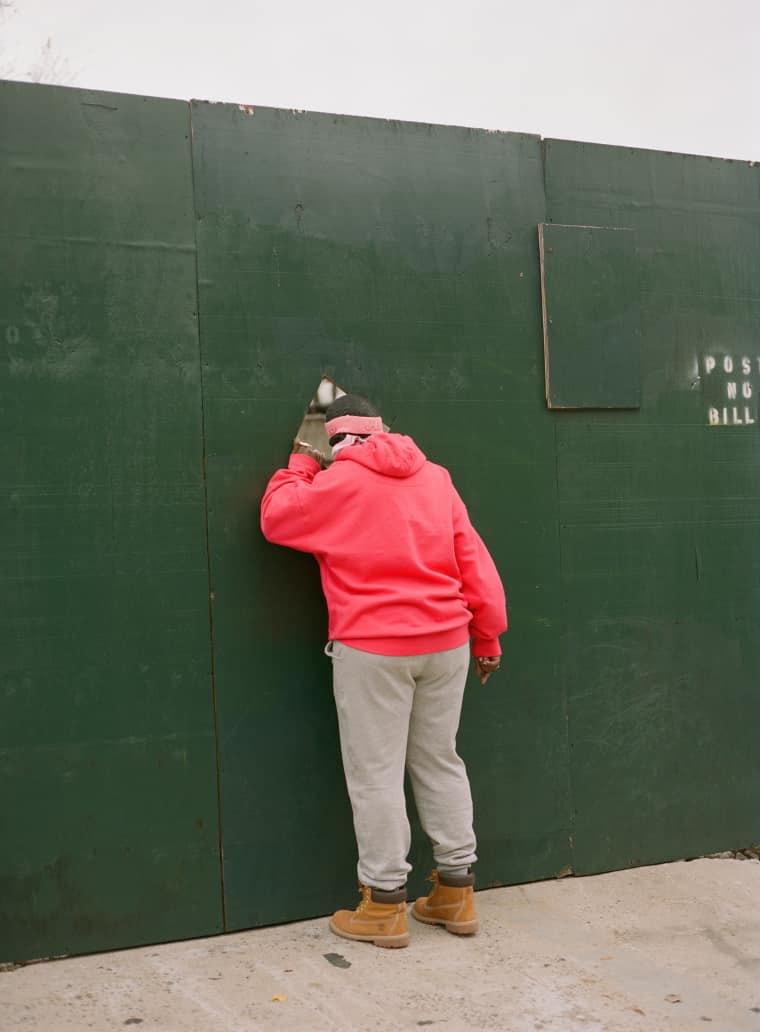 The album celebrates different kinds of community. On "Roll Call," you specifically talk about HBCUs.
It's definitely my love letter to HBCUs. I'm talking about our campuses and letting you know how we do it — how we have fun, what we do on the yard. It's an invitation. [Representing] HBCUs is something that I really want to continue to lend my voice to — making sure that people are aware that our schools still exist. Shoutout to all of the higher learning institutions, but I had it on my heart to talk about the black college life. I'm glad that I painted it in a way that it was welcoming to everyone, because that's the goal. Come walk with me — come walk with us.
It seems like there's still a protectiveness — you say, "Only way you're invited is if you're HBCU" and "If you ain't connected, sorry you can't get in."
Again, it's an invite. If you pressin' play and you're someone who will stand up if you see something that's wrong that's happening in our communities, consider yourself invited to the barbecue. With historically black institutions, it's predominantly us. We run the campuses. It is what it is. Of course, you got to be invited by us. But the cool part about that is the invitation is there.
What was the process of recording Acrylic?
Acrylic was done with Wash & Set. It's part of a trilogy. Wash & Set came first, and I have another project coming, Shape Up, which is dedicated to the guys. Of course, as an artist you want to go in, poke some holes, and spruce some things up. You have some new found inspiration, new beats, new sounds. But for the most part Acrylic has been done forever. I just constantly work. Right now, Shape Up is done, but when we're gearing up for a release, [I'm] going to want to listen to the story again to make sure that me and my art are aligned and everything is speaking to where I am now. If the story changed, I got to go in and change it.
Were your goals with Wash & Set and Acrylic the same, or were you trying to accomplish unique things with each of them?
They were pretty similar. Being conscious of where I am musically and in the industry, I'm new. I've done some things, and things are moving for me, but I still consider myself new until I really really break. As a new artist, you want to create these pieces that tell your story and push your narrative forward in the most artistic way. That's what Wash & Set was, that's what Acrylic is, and that's what Shape Up will be. Even when I do break the ground that I want to break, you're going to be invited into my world. I'm excited about people just getting to know who I am.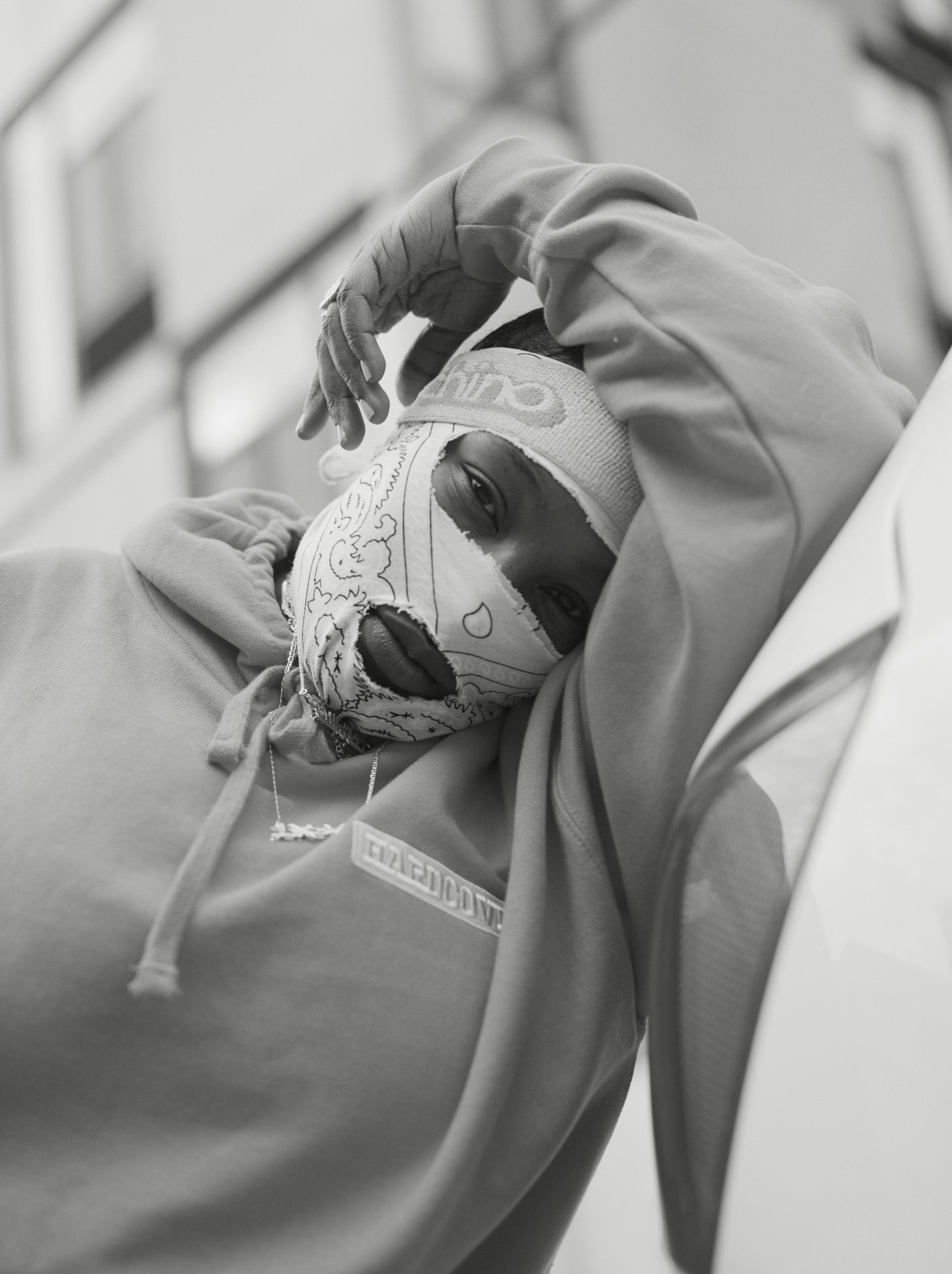 You sing a lot more on this album about being more vulnerable.
People who have been following me since the very beginning know that this is nothing new for me. I don't consider myself a rapper. I don't even consider myself much of a singer. I like to class it as communicating. Playing with melody is something that I've always gone in and out of, but yeah I definitely went there with Acrylic. I think the difference [between] today and yesterday is that sonically and musically, I've grown — as well as the producers that I work with. We did it with our sound. Listening to "Top Down" or "Hoyt and Schermerhorn," I hear the difference. I'm excited for people to get into a little more of the vulnerable side of me.
Being as private as you are, is it hard to reveal that vulnerable side on a record?
No. I have to live in the moment, so if I feel it, you're going to get it — and if I feel it, you're going to feel it.
Another running theme in your music is your love of fashion. How would you describe your personal style?
Dramatically comfortable. I love drama, I love pieces. I dress according to how I feel. Everything is about that moment. No outfit is premeditated. I barely work with stylists. I really like to keep my overall message honest, down to what I wear. You may see me in the same shirt twice, but that's because I bought it — no one gave it to me. I'm an artist, and I get all of the glam and stuff, but I like to be comfortable. I love fashion and I respect the art form so much. You can put on an outfit that will make you feel like you'll be in Alphabet City thinking you're on a runway somewhere. That's what good clothes will do for you. And that's why we love the designers like Galliano — because they feed us.
Where does your love of fashion come from?
If I could be overly honest, my love of fashion came from being poor. Growing up very modest, being that kid that had to wear the things that you can afford. Being very clear on my vision very early, I always knew, I'm going to have a long fur — all those dreams of wearing the dopest threads came from having nothing. It's not all about labels, it's just the ability to be able to do for yourself. It feels great to be able to feed a whole 'nother side of me.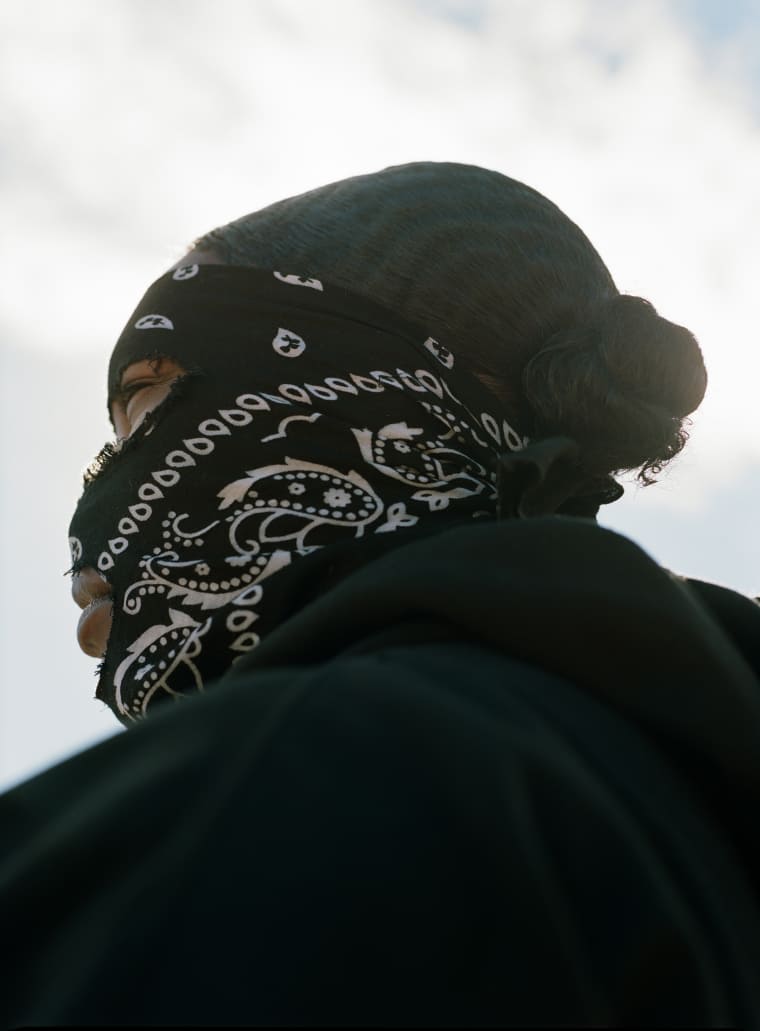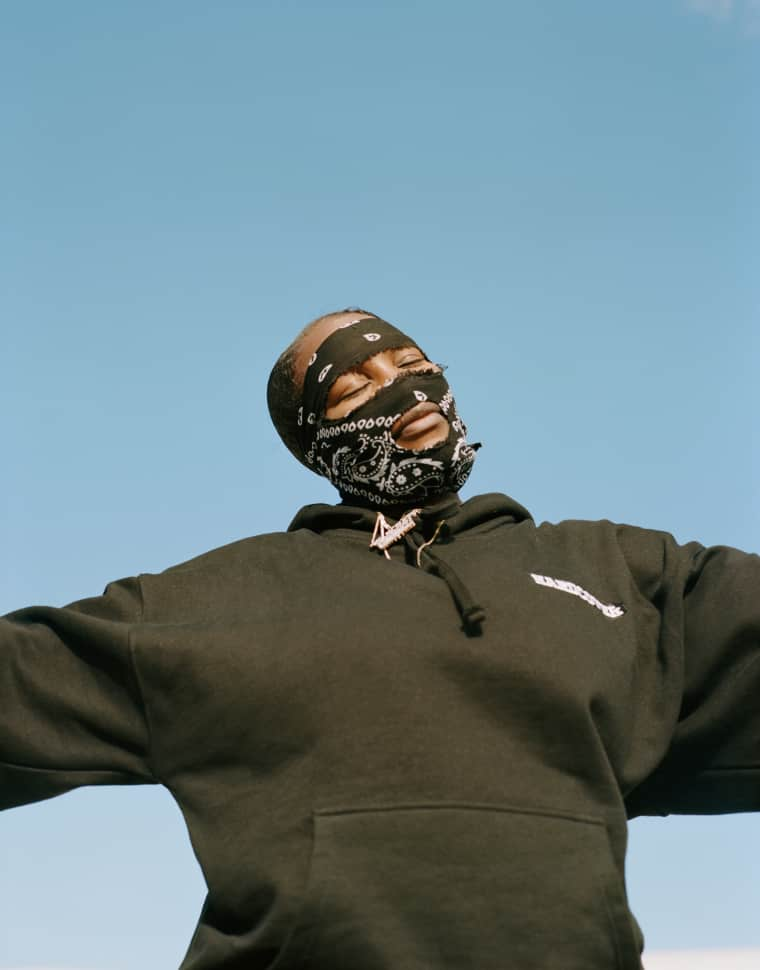 How did you grow into yourself as a live performer?
What's crazy about doing anything live [is] I get so nervous, especially before I hit the stage. I rehearse in my kitchen everyday [and] in my little living room. If I don't practice every day, I feel like [I'm] not working. But going on that stage, I just know that I do it and I do it afraid. I do everything afraid. You gotta do it like no fear.
How do you feel afterwards?
I feel great. I feel like I escape myself when I'm up there because I don't know what's going on. I know everything up until I say my first word. Once you're up there, you gotta zone out and get into the moment. My favorite performer, Michael Jackson, I studied everything about — the way he held the mic, the way he moves, his tics, everything. It's something that I apply to myself. I'm there to service the people. A lot of people get this entertainment stuff confused, but this is a true people business. My voice, recordings, anything that I do is no good just sitting in my studio. It has to get out there, land on your heart, and pierce you. When I'm up on that stage and I gotta do it live, I have to go all out no matter what. And so far so good — I haven't heard any bad reviews.
What do you hope people come away from Acrylic with?
A sense of pride and love, for people to want to know more about me and my communities. All of the positive and optimistic vibes. I want people to feel inspired and to know they can do anything they want. Growing up, no one ever told me that I can be or do anything. I thank God that there was something in me that knew already. It's because of the people that I've seen that looked like me. Michael Jackson looked like me. Stevie Wonder looked like me. D'Angelo looked like me. Outkast looked like me. Lauryn Hill looked like me. Though I wear a mask, I want them to see themselves in this mask.