How Q Da Fool's urgency changed his life
Hard-won success for a perpetual underdog from the DMV.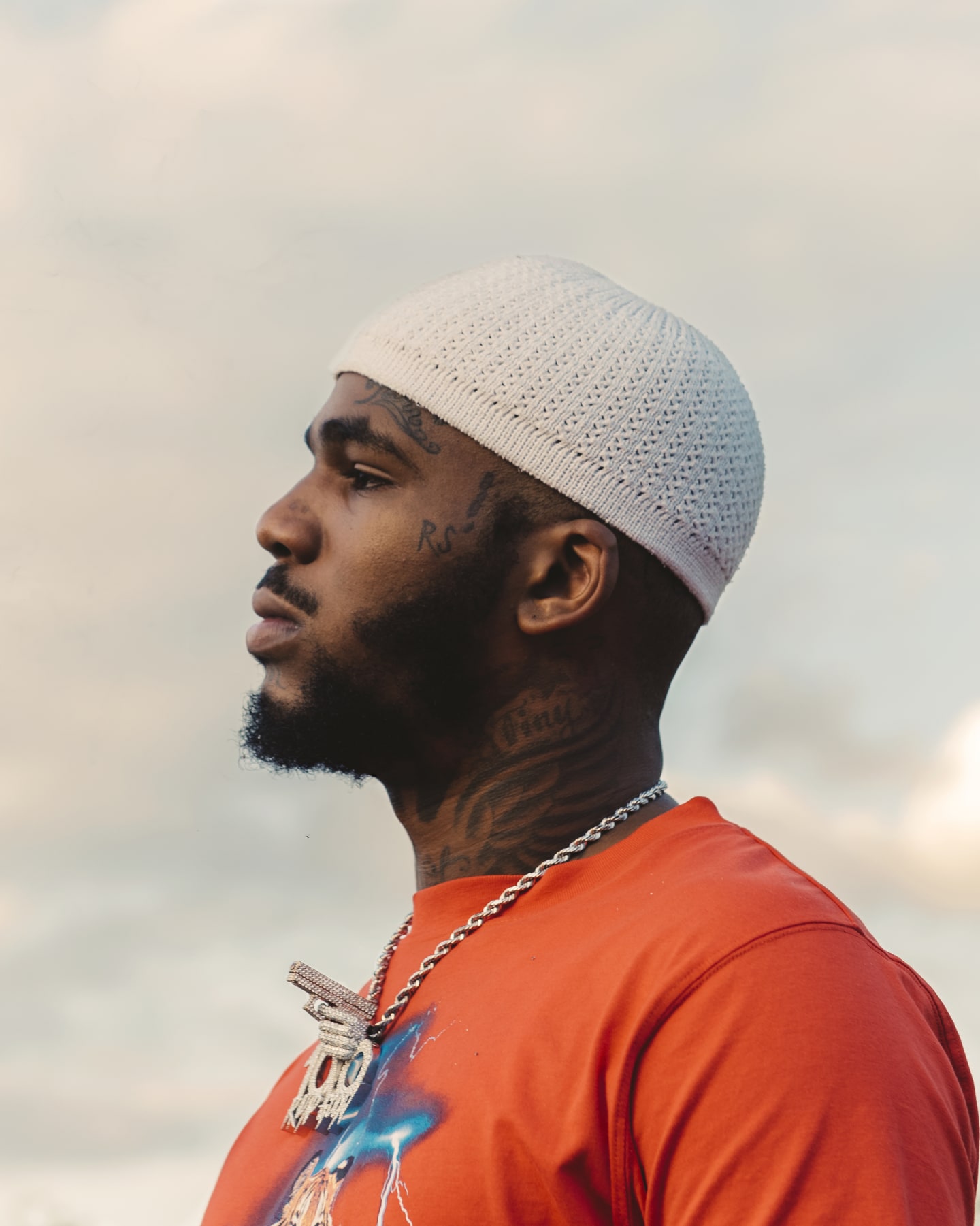 Go-go music and the carryout are some of the DMV's most cherished cultural staples, but rapper Q Da Fool isn't particularly a fan of either. Despite his distaste for carryout food ("that shit be fake") and disinterest in the area's homegrown genre ("it wasn't something I was geeked off"), the Largo, Maryland, native is a product of the D.C., Maryland, and Virginia region through and through. A devout Muslim who always rocks a kufi, the rapper born George Hundall radiates a confident cool offset by a brash outspokenness. His accent is a dead giveaway to his origins: Maryland is Murriland, a party is a pahty.
He shares a perpetual underdog spirit with rappers from the DMV, many of whom share an insatiable need to prove to their region, and to the world, that hip-hop is alive and well there. In a place that, for decades, was gripped by the contagious beat of go-go, Q Da Fool is one of the first rappers to break out who grew up when the region had commercially viable rap acts. Now 21, he was just 12 when Wale cracked the Beltway and the charts with "Chillin," 14 when Fat Trel dropped "Respect Wit The Tech," 18 when Beyoncé covered Shy Glizzy's "Awwsome" at the Global Citizen Festival.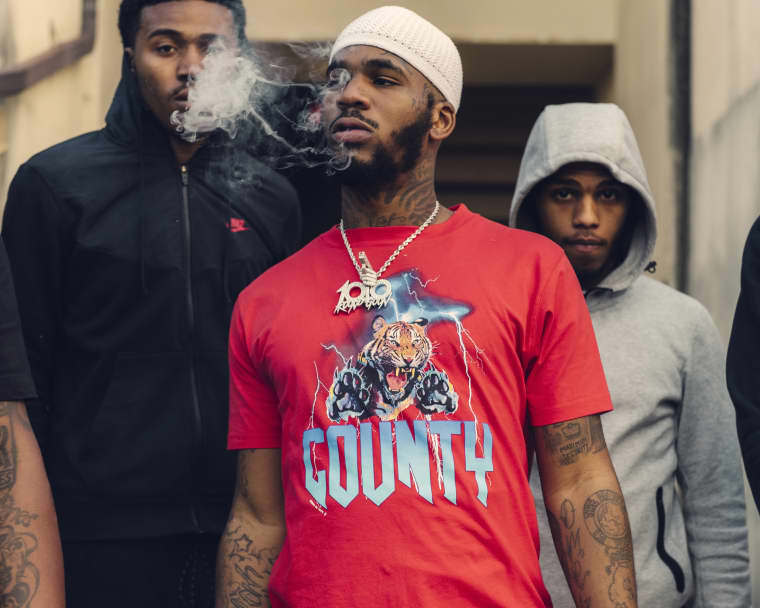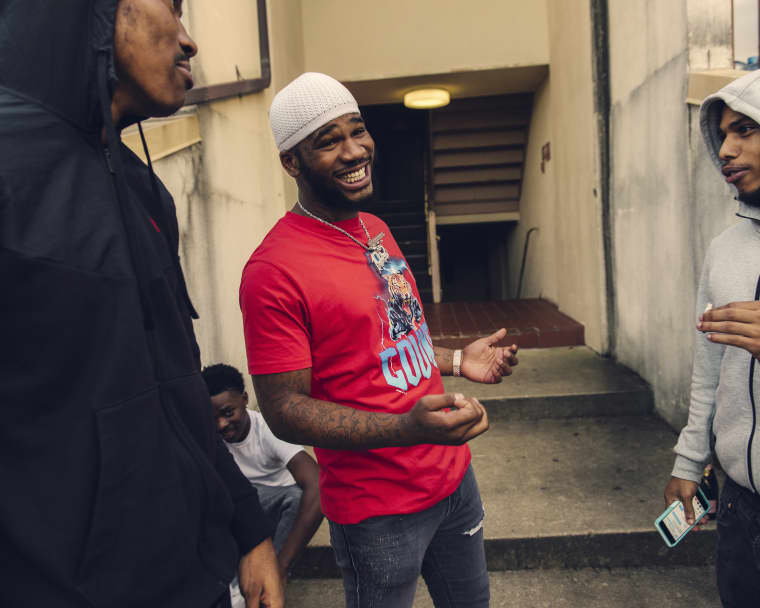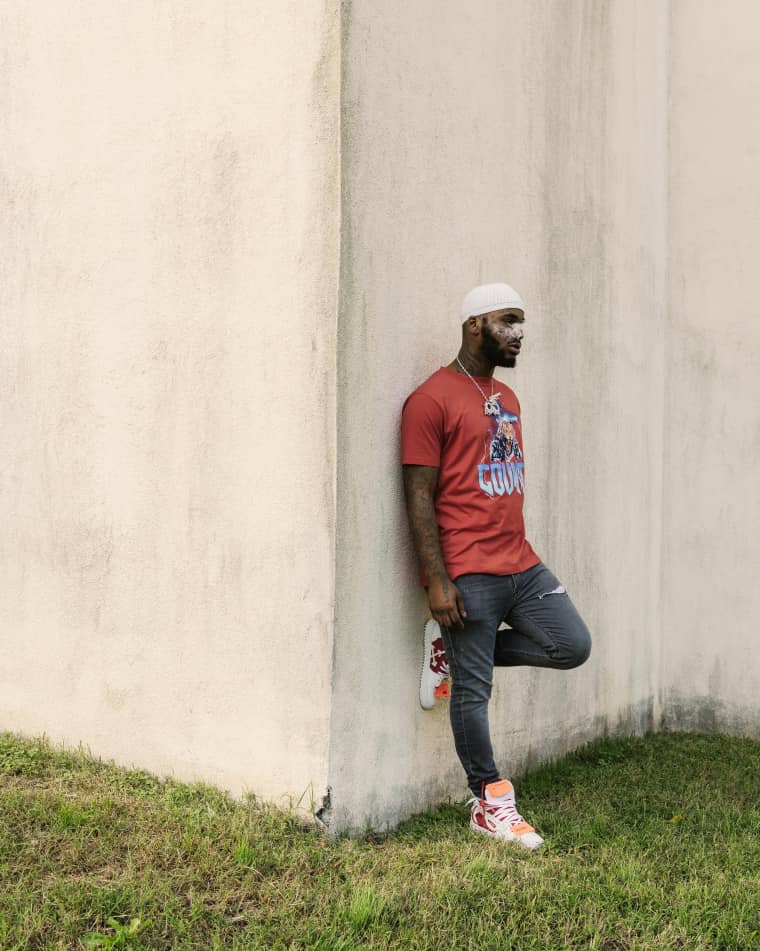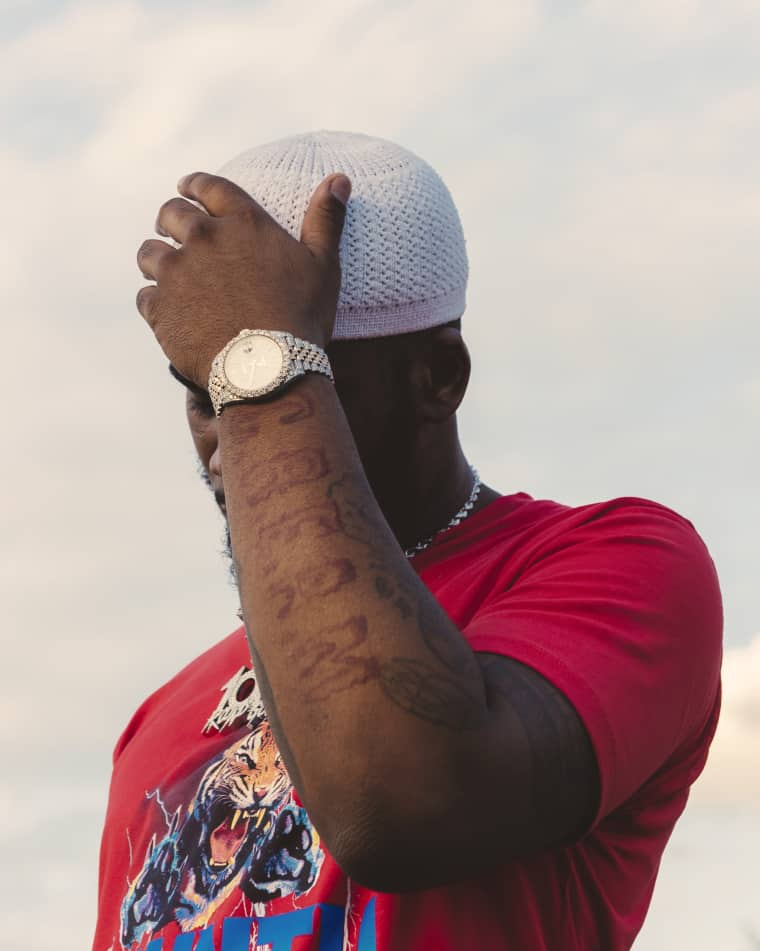 Q describes his childhood as chill, "like anybody else's." He did typical preteen stuff: hang out, freestyle, smoke a little weed. But at 16, he started getting into real trouble and he served two years for a charge he caught as a juvenile. In 2015, he released his debut mixtape, Trap Fever, a raw and promising introduction, but as his profile began to grow beyond the DMV, he found himself in more legal trouble. Soon after the tape dropped, Q had to serve another year, coming home a final time last April when he was 20.
"I just got lucky. Them were all blessings for times when I thought I wasn't going to be home for a little minute," he reflects during a recent FaceTime call. "It helped me learn who I was and just take life serious. At the same time, it made me a criminal. But at the end of the day, I feel like I turned out good."
Even with his many missteps, Q's music is the greatest proof of his resilience. A palpable sense of urgency penetrates his flow and lyrics, and his cadence, a stylistic spinoff of drill's aggressive technique, has become a calling card in the DMV. On 2017's 100 Round Goon, his most acclaimed release, he doesn't flinch through his ruthless confessions: "attempted murder, still mad I ain't finish it," he raps on the unmerciful "Blood." Over the past three years, he's dropped over ten projects, all of which kept his fans filled up on his street tales — even when he wasn't present.

"I used to be dropping endless music because I was always getting into something." —Q Da Fool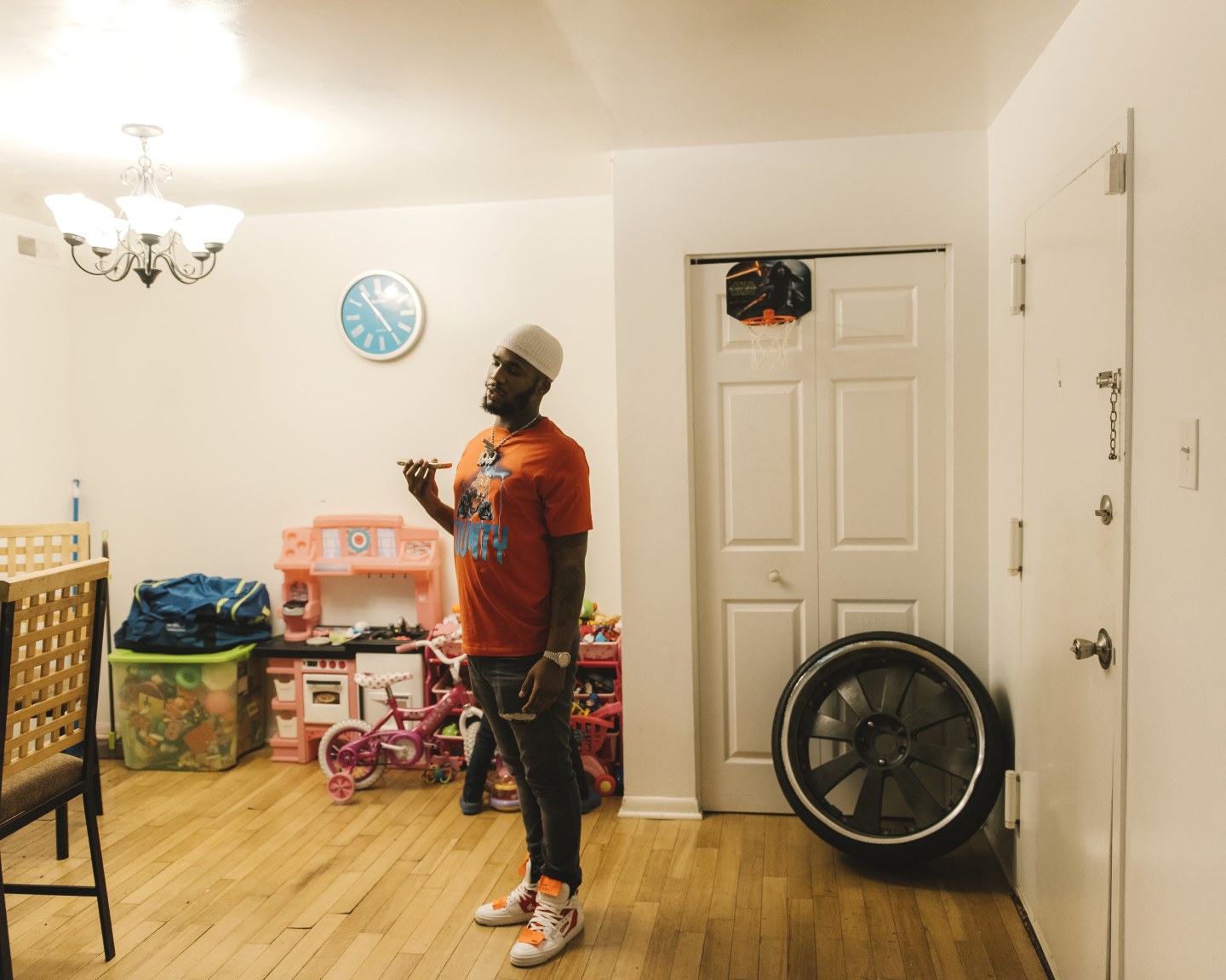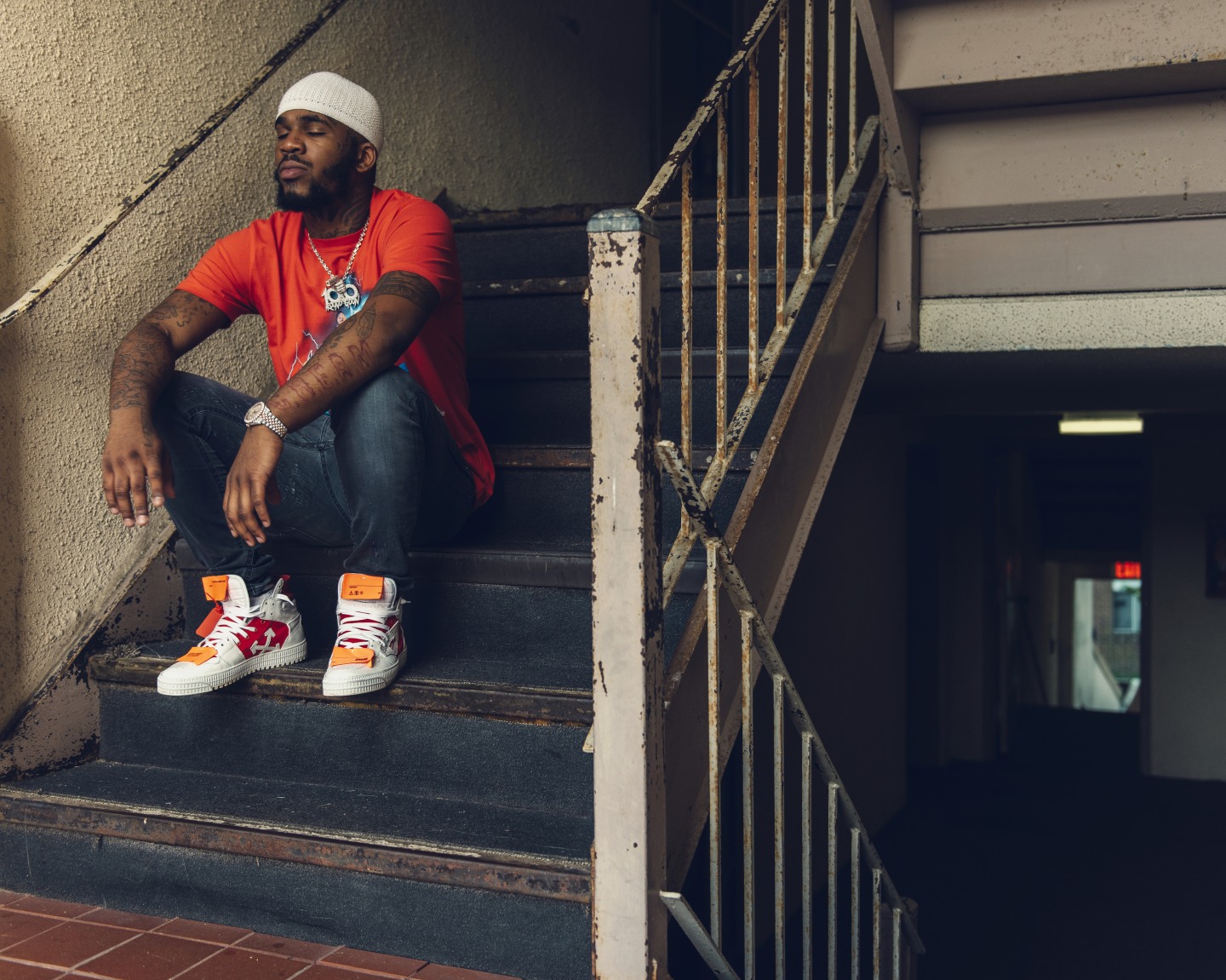 "During those periods of time, I ain't never know when I was going to get locked back up," he remembers. "I used to be dropping endless music because I was always getting into something. I'd be like, I'm about to get locked up, so I gotta put out two mixtapes so they don't forget about me."
That output captured ears at Roc Nation, where he signed a record deal in May. His first official release on the label, a collaborative tape with legendary Atlanta producer Zaytoven called 100 Keys, dropped in August. Signing the deal was the first time Q Da Fool felt like he could really feed his family. It also came at the perfect time — he'd recently become a father to twin boys. His joy is audible through choppy FaceTime video when he talks about his babies. "I know I want to be there for them their whole life, and that just makes me move different," he says. "If it don't have to do with my kids or ain't getting me no money, a lot of stuff don't get me mad no more. I always wanted a son, and Allah blessed me with two."
As things break in Q's favor, he's looking to immortalize his life through song in unapologetic detail. He's eyeing a move to Los Angeles in the future, but he insists that this journey will always source its momentum from home. If Fat Trel and Shy Glizzy put on for street life in D.C., Q has made it his duty to do the same for Maryland, for PG County, for Largo. "I didn't sign a deal for nothing, I'm trying to be one of the best," he says. "All the stuff I've been through, I just be like, Nah, I can't give up. I got a real story to tell."