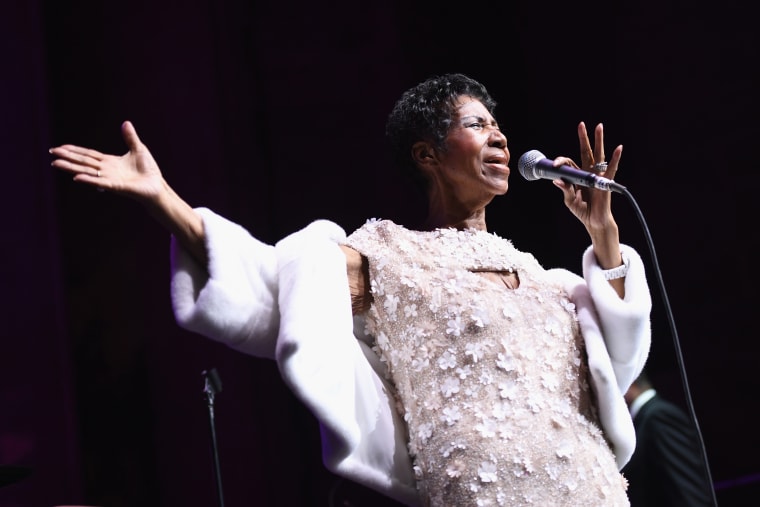 The city of Detroit paid homage to one of its biggest stars on Thursday, honoring the late Queen of Soul Aretha Franklin during the city's Thanksgiving parade. Billboard notes that members of Aretha's family drove in Ford Mustangs in her honor, and that a local high school — Cass Tech — performed a number of Franklin's greatest hits.
Speaking to the Associated Press, Franklin's niece Sabrina Owens said, "We were honored to be invited to be a part of a Detroit tradition. Aretha loved the holiday season, so it was great for the family to be able to represent her."
Franklin passed away on August 16 in Detroit; she was 76 years old.