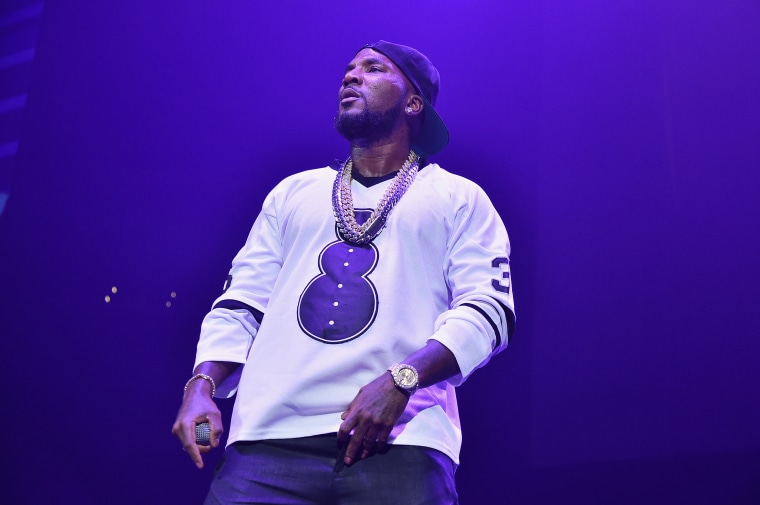 Jeezy displayed a bit of holiday spirit on this Thanksgiving; the Atlanta rap veteran helped provide Thanksgiving dinner to a Georgia family whose house burned down, Complex points out.
Local news outlet WSB-TV reports that after learning a family of 16 in Marietta lost their home to a fire, Jeezy reached out to and delivered Thanksgiving dinner to the entire family at another family member's home. The Pressure rapper also reportedly plans to give gifts and food to the family while they rebuild their home.
"I didn't believe it. I still can't believe it," Victoria Natt, the mother of the family said. The family's parents also just brought home a newborn just days before the fire tore through their home.
"Being a part of the community. We're all we got. So we're consistently looking out for each other. That's what Atlanta's all about," Jeezy told local news after telling the family that he would also be taking care of their hotel bill "to the top of the year."
Read more here.