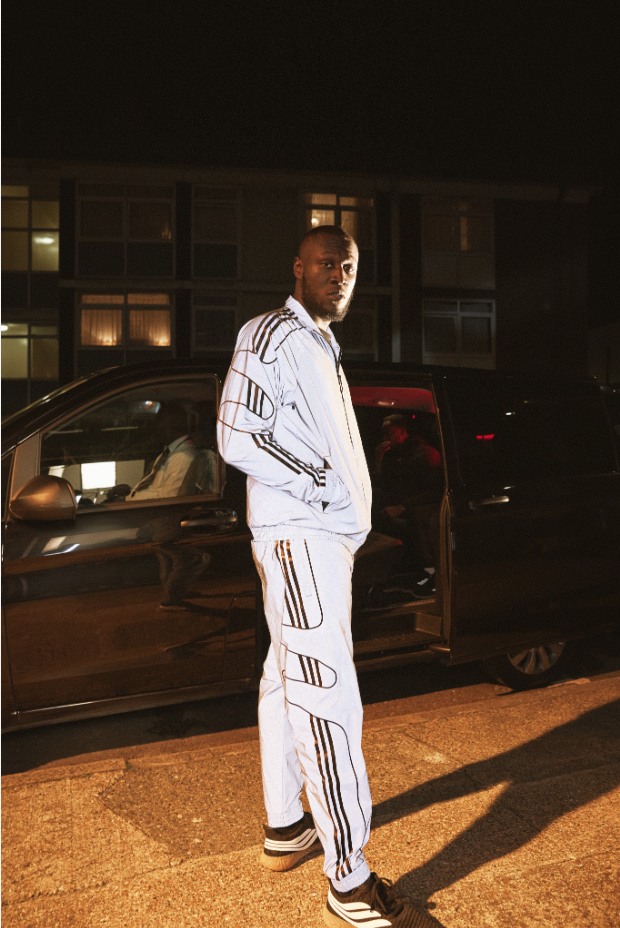 adidas Originals and Stormzy have confirmed details of a new partnership. The collaboration, announced on Friday, will operate under the name adidas Originals SPRT and will "celebrate and promote urban youth culture and creativity," according to a press release.
The first adidas Originals SPRT apparel collection is available now and inlcudes a new tracksuit available in 3 colorways: Night Cargo, Mystery Blue, and Black. All three versions include Stormzy's #Merky branding.
Stormzy's breakout moment came when he recorded a video for his freestyle "Shut Up" in a red adidas tracksuit. Since then he has released debut album Gang Signs & Prayer, set-up a higher education fund for black students, and established his own publishing imprint, #Merky Books. It was recently confirmed that he will headline Glastonbury Festival in June 2019.