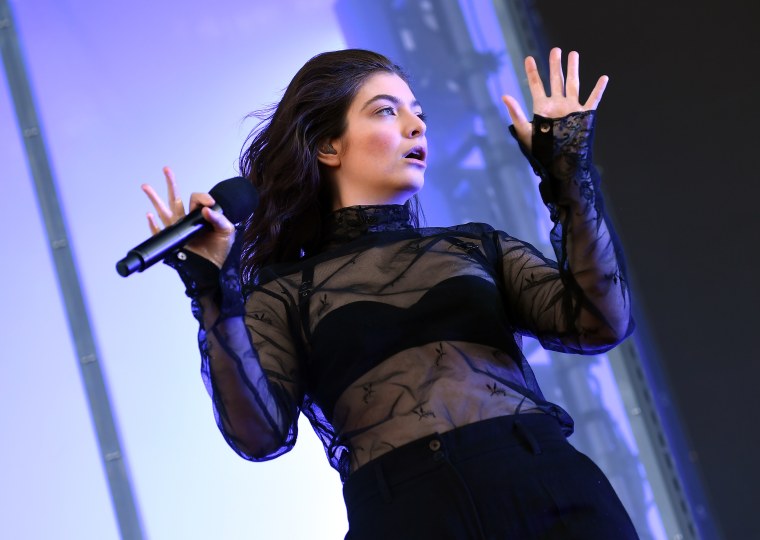 It's been a while since we've heard from Lorde. Following the wrap of the lengthy tour behind her second album Melodrama, the singer-songwriter took a step back from social media. Today, she sent an email to her fans offering her thanks for the tour and giving just the slightest tease as to what we can (maybe) expect from the next album.
"I haven't started properly on the next record yet, and I'm not sure how long it'll be," she writes. "But I've been teaching myself how to play piano, and here and there little bits come out. I think this next one will probably be born out of the piano in my house; me and my friends, keeping it simple. But we'll see."
Lorde also shared that she will be releasing a bit of new merch in the interim to tide the fans over. Read her entire letter below.