Fauness is done surviving. Now she's ready to shine.
The London artist explains the making of her new EP, Toxic Femininity, and the meaning of its provocative title.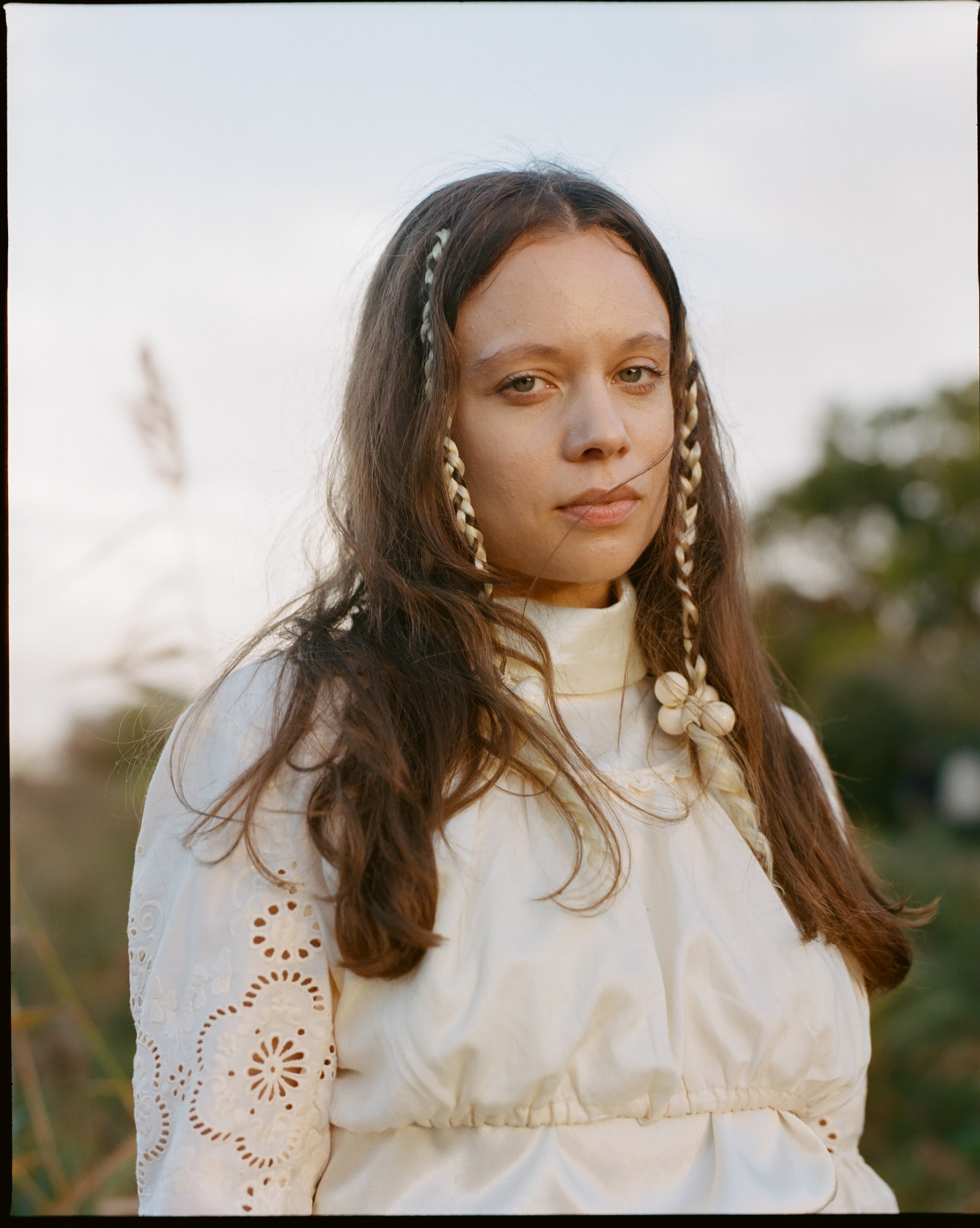 The FADER's longstanding GEN F series profiles emerging artists to know now.
Fauness wrote "Street Song" — one of three new tracks on her new EP Toxic Femininity — after acquiescing to sleep following another night of the tossing-and-turning that accompanies insomnia. "I definitely have this demonic energy which can be hard to switch off," she explains. 10 p.m. to 1 a.m. is the hopeful phase. 3 a.m. onwards is hell." For most people, a night spent staring at the walls results in a groggy morning-after, but Fauness turned the experience into an ambitious song that melds intellectual ideas about femininity to a deeply personal take on belonging, a blown-out guitar riff as the binding agent.
"I was on a bike going down a street in a seaside area," she recalls about the dream that inspired "Street Song." "It was a beautiful street that looked like colonial New England. All of the houses had pink and yellow flags on them, and I flew down the street really quickly as the colors all blurred into one." This imagery was the basis for her idea of femininity visualized as a street of houses; inspired by women surrealists Leonora Carrington and Leonor Fini, Fauness (who prefers not to reveal her real name) says her overall aim was to "make the unconscious mind political."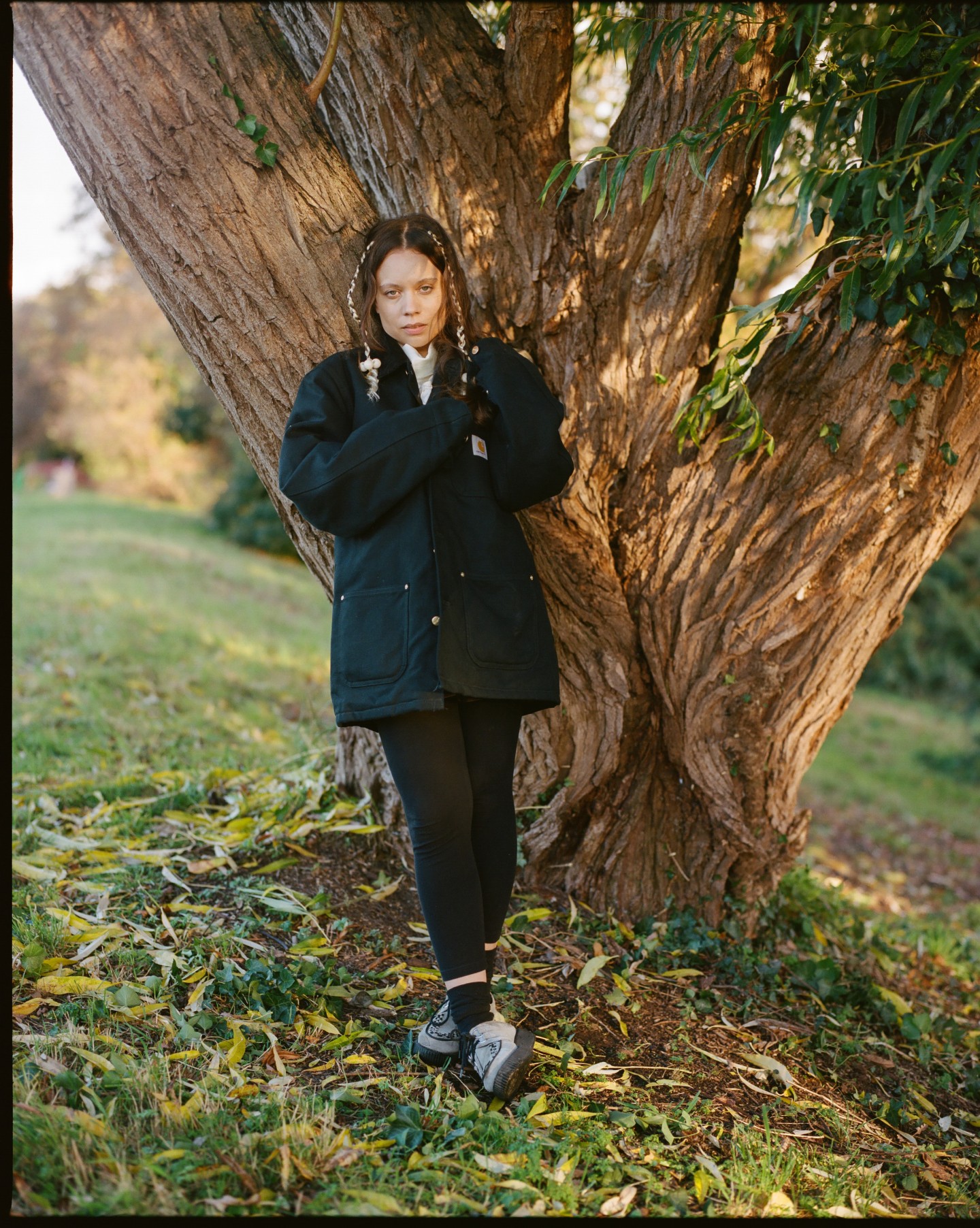 Each track on Toxic Femininity pinpoints a moment in a young girl's life in which societal demands and expectations take a negative hold. Asked to explain the EP's provocative title, Fauness makes it clear she's self-diagnosing, not chastising. "The toxicity is constant, and writing is one way to heal it," she says while sitting across the table in a London cafe famed for Japanese teas. "Toxic femininity is the sense that no matter how talented or kind you are — what you have to say or have to offer the world — the only thing that matters is your looks. It's that narrow sense of what it means to be a woman and how the only form of survival is to adhere to that. I'm interested in — not destroying it exactly, but subverting it. It's about transcendence."
The resulting product is as eclectic as Fauness's taste, which include footwork artist DJ Nate, '80s new wave duo Strawberry Switchblade, and cult singer Valerie Carter. With a lyrical focus on the early stages of puberty, "Beauty Is Like A Thing" is a seven minute odyssey that begins sparsely and hymn-like before steadily building into a section underpinned by a drum machine and ends as a fully blown-out rock ballad. "Beauty sits on your shoulder like a demon," she tells me. "There's a moment of loss as you pass over into this next stage and you never really recover from it. I wanted to capture that in a song."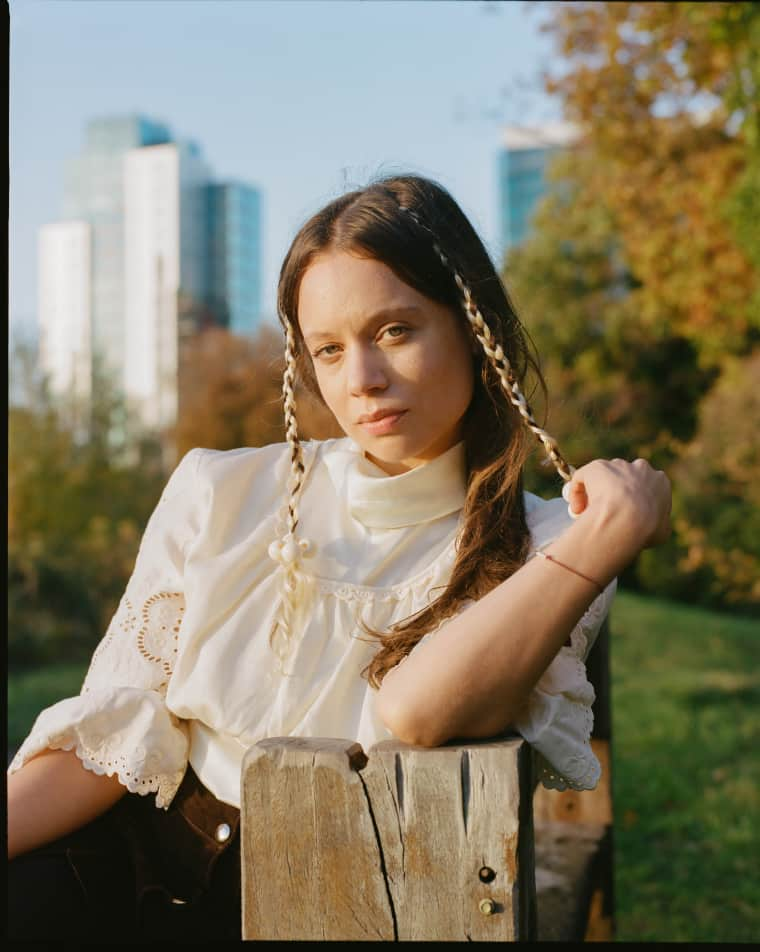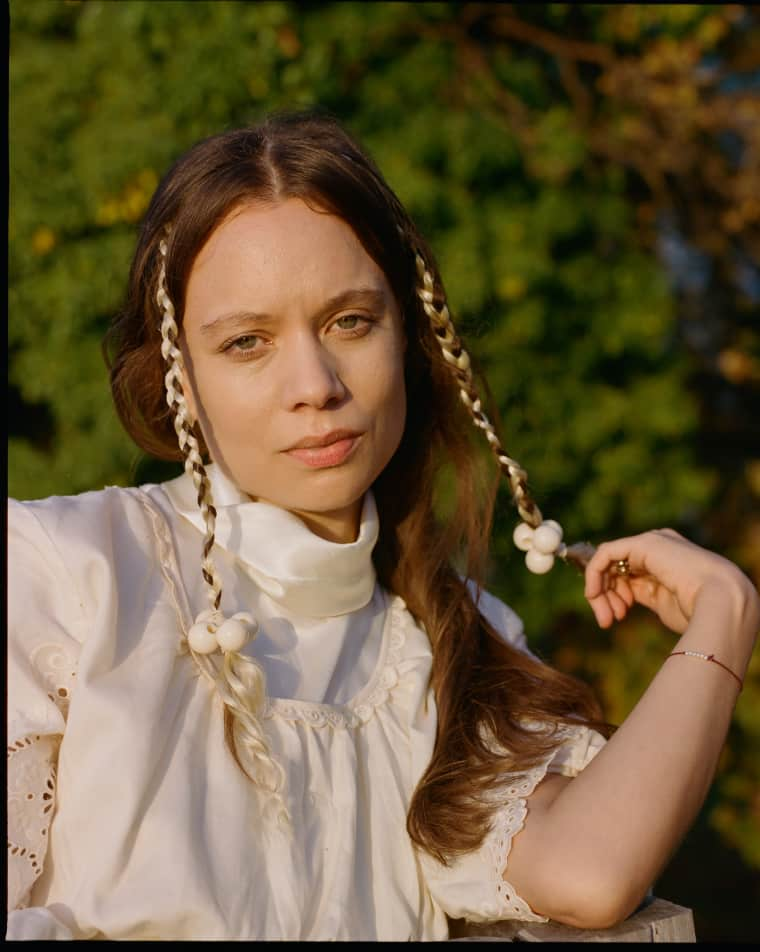 "Sixteen," meanwhile, is a distorted rock song about the equally muddy festishisation for youth, an often-painful time many of us would rather move on from altogether. "I still feel like I'm 16/ My friends tell me that's a good thing," she sings over a hook you could imagine a less nostalgia-prone version of Charli XCX singing. Fauness says the song is partly inspired by academic and activist Dorothy Dinnerstein's theory that if men shared child-rearing equally, there would be no war—and it works just as well turned up really loud to thrash along with, too.
Fauness isn't keen to disclose her age and states that she's written songs all her life but was "discouraged" by boys at the north London school she attended as a teenager. "[They] used to make fun of me for carrying my guitar," she recalls. "It wasn't cool, and I'm very vulnerable to what people think." Her outlook is more positive these days, as she's the first signing to producer Jam City's new label Earthly and is already planning another EP before hopefully releasing her debut album in the new year. "I've got so much to give now, I feel like I'm bursting."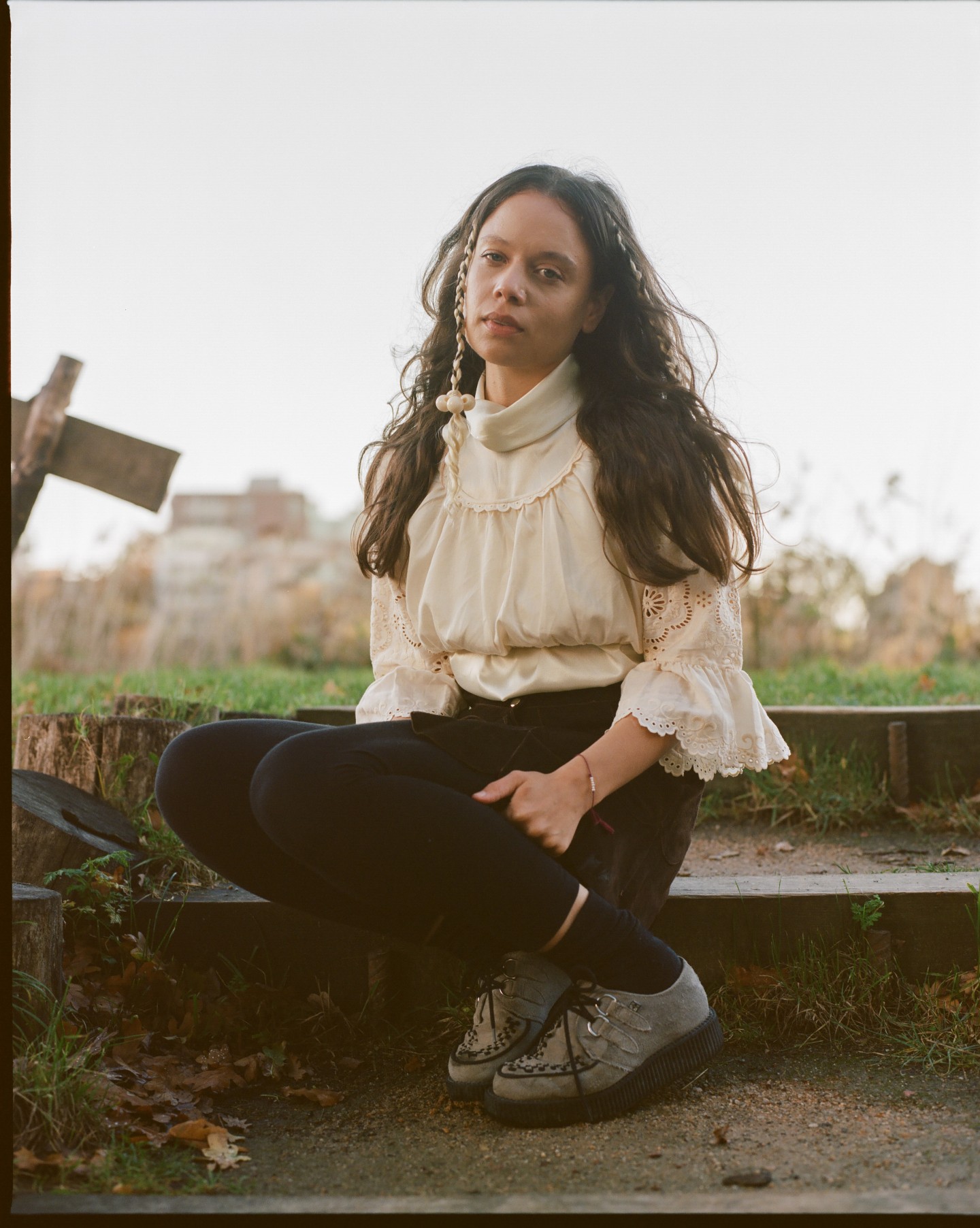 Fauness is also experimenting with skits in her music after finding inspiration by the GTOs, a band of self-described groupies in the '70s rock scene affiliated with Frank Zappa; their 1969 album Permanent Damage is a favorite of Fauness's, featuring conversations between women that "monumentalize" things "masculine discourse has told us aren't interesting."
Other topics keeping her brain ticking include a book by the alt-right's favorite beef-eating psychologist Jordan Peterson ("it's awful, he's literally insane") and reruns of the U.K. reality show, The Only Way Is Essex. As our mushroom tea goes cold, Fauness claims she's writing a song about the women in that series. "I relate to these girls as one of them," she laughs. "Everything they go through I experience every day." Ultimately, her aim is to take ownership of negativity and turn it into something beautiful. "Channeling the darkness in order to aspire towards the light is what I'm learning to do."
Fauness's Toxic Femininity is out this week.