Tumblr announces total ban on adult content
The new rules targeting pornography and nudity will kick in on December 17.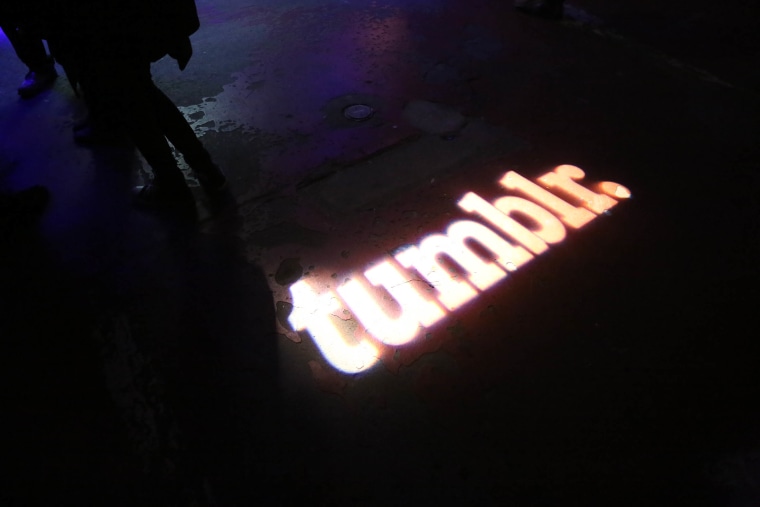 Social media platform Tumblr will institute a total ban on adult content starting December 17, 2018, according to a new report in The Verge.
The new policy will target stills, GIFs, and videos depicting "explicit sexual content and nudity" including "female-presenting nipples," genitals, and sex. Permitted media under the new guidelines include media of breastfeeding, birth, "nude classical statues" and political protests containing nudity, and adult-targeted Illustrations that do not show sex acts. Written erotica will be allowed.
"We've given serious thought to who we want to be to our community moving forward," CEO Jeff D'Onofrio said of the new rules in a blog post. "We've realized that in order to continue to fulfill our promise and place in culture, especially as it evolves, we must change." Adult content will be removed from the platform with algorithms. Users with blogs containing adult material will be able to export their posts before December 17.
Since its acquisition by Verizon's Oath in 2017 – and subsequent departure of founder David Karp – Tumblr has targeted posts that promote hate speech, and glorified violence and non-consensual sexual behaviour. On November 20, Apple removed the Tumblr app from the iOS App Store due to the presence of child pornography.
Justifying the change in policy, D'Onofrio said ""There are no shortage of sites on the internet that feature adult content. We will leave it to them and focus our efforts on creating the most welcoming environment possible for our community."