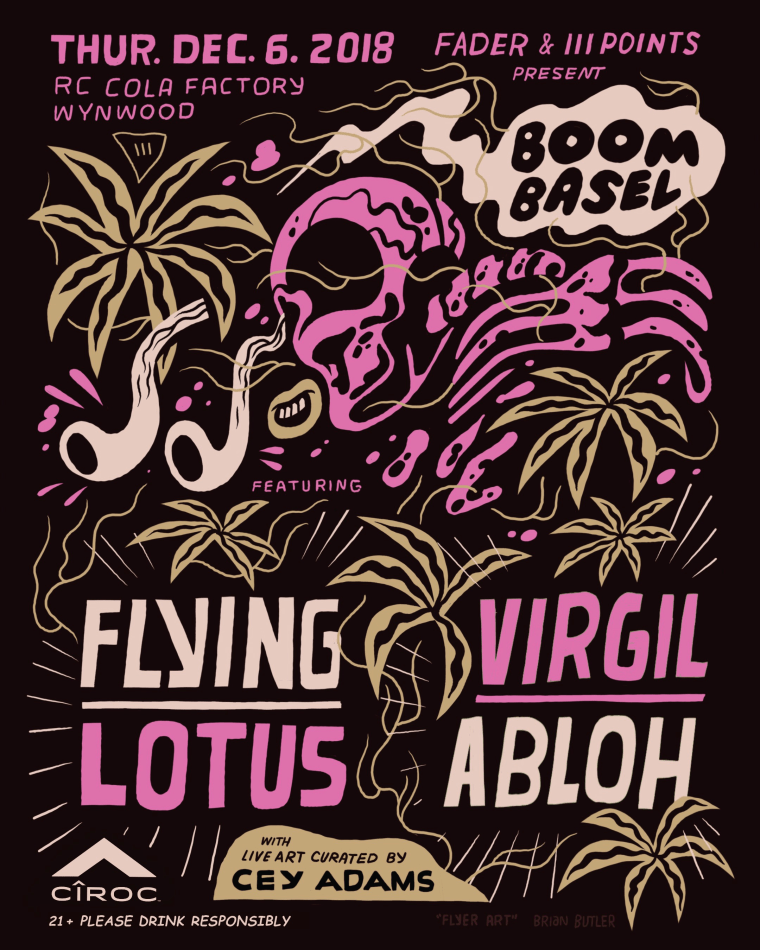 The FADER coming back to Miami for Art Basel to kick off one of the week's most sought-after parties, Boom Basel presented by The FADER and III Points.
For our fourth year at this multifaceted arts fair, we will be posted up in a new location at the RC Cola Plant in the Wynwood Arts District. We'll be partnering up with CÎROC Black Raspberry and AriZona Beverages to unite some of the most revolutionary artistic minds and brands of today.
This year's Boom Basel will feature a curation of innovative emerging artists by the legendary visual artist and founding creative director of Def Jam, Cey Adams, along with not to be missed performances from experimental electronic music producer Flying Lotus and creative polymath Virgil Abloh. Our celebration of art and music takes place this Thursday, December 6th at 9pm, so hurry up to cop your tickets here.