Offset crashed Cardi B's Rolling Loud Festival set to ask her to take him back
"Take Me Back Cardi"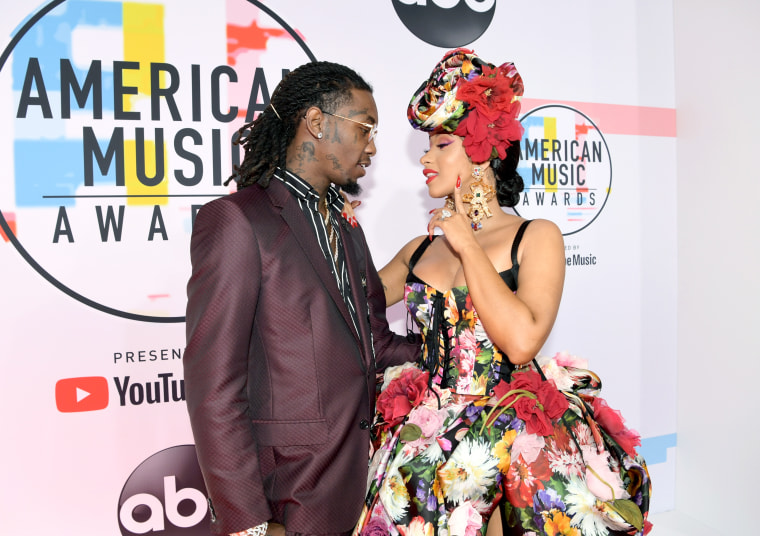 Offset's public campaign to get his wife back continued last night when the rapper crashed Cardi B's Rolling Loud Festival set to publicly apologize. Offset appeared on the stage with flowers that read "Take Me Back Cardi."
It's hard to hear what the couple is saying to each other during the moment, but Cardi didn't appear to be happy. Once Offset and the props were removed from the stage, she continued on with her set. Cardi B is the first woman to headline the festival.

The moment has sparked heated debates on social media about whether or not Offset's public apologies are romantic or emotionally manipulative. For her part, Cardi has asked the public not to participate in bashing Offset, despite their separation.