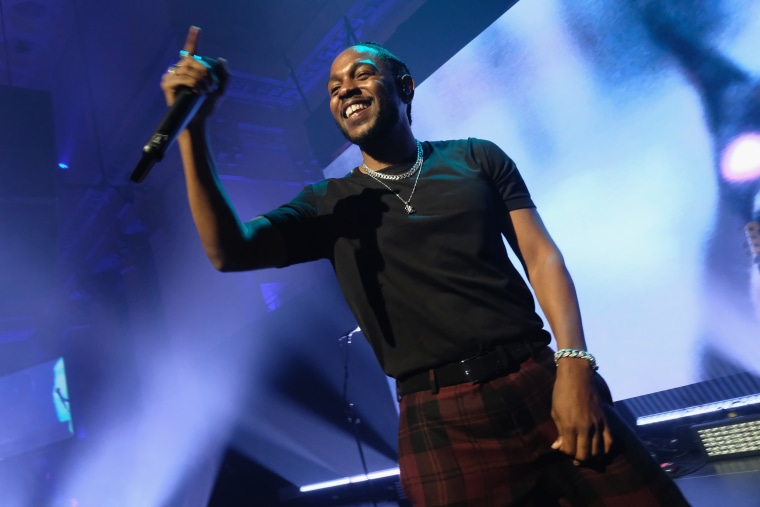 Kendrick Lamar has been profiled in the Los Angeles Times. The main focus is Black Panther, the Ryan Coogler-directed Marvel film Lamar curated the soundtrack for – it's currently nominated for eight Grammys at the 2019 awards – but there's also a brief, vague update on new work.
When asked about new music Lamar's response is, according to the Times, "open to interpretation." He claims that work on an new album hasn't started yet, but he is "constantly working." That work could refer to the "writing long-form" Lamar says he's been doing for a possibly non-music project, although the profile says Lamar was heading to the studio after the interview. Read below:
He's friendly but cryptic, inclined toward vague generalities open to interpretation. He's been writing long-form, but declines to articulate what it's about, what themes are reoccurring and in what form it will eventually see release. He claims he hasn't been working on a new album, but says that he's constantly working. Someone in his camp mentions they're going to the studio immediately after this.
Lamar also gave a poignant answer about how the themes of Black Panther resonated with those in his own discography. "[The film's themes] reminded me of why I made To Pimp a Butterfly... It was survivor's guilt. You want to be homegrown and help folks back home and give them game. You want to be there for them but if you're there, then you can't go out and explore."
In September, Isaiah Rashad said that he'd heard "damn near" a whole album's worth of new music from Lamar. Top Dawg Entertainment C.E.O. Anthony Tiffith soon issued a statement: "KDOT DONT HAVE A NEW ALBUM COMING NO TIME SOON."