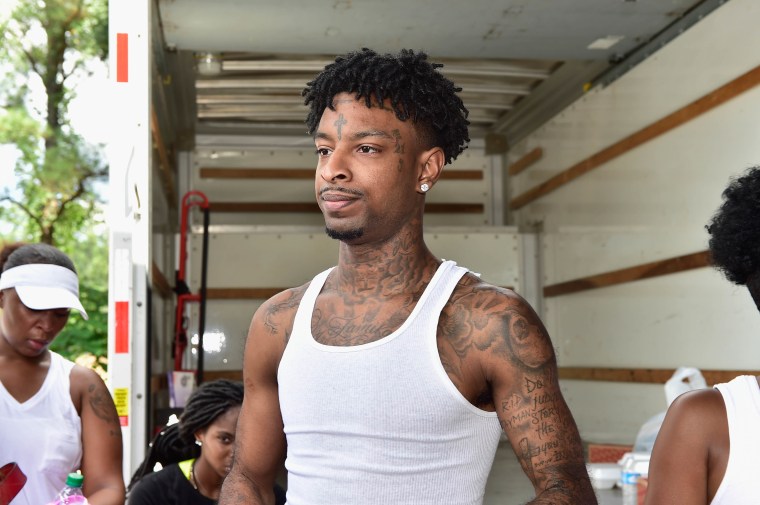 21 Savage has addressed a lyric in his new song "asmr" that some have perceived as derogatory to the Jewish community. In the track, which appears on his new album i am > i was, he raps "we been gettin' that Jewish money, everything is Kosher (on God)." The line plays into the stereotype that Jewish people are wealthy, one which has historically lent a role in antisemitism.
"The Jewish people I know are very wise with there money so that's why I said we been gettin Jewish money," 21 Savage tweeted late Monday night. "I never thought anyone would take offense I'm sorry if I offended everybody never my intention I love all people." His response follows an incident on Saturday in which LeBron James posted an Instagram story quoting the controversial lyric.
"Apologies, for sure, if I offended anyone. That's not why I chose to share that lyric. I always post lyrics. That's what I do," James said following the Lakers/Grizzlies game Sunday night. "I ride in my car, I listen to great music, and that was the byproduct of it. So, I actually thought it was a compliment, and obviously it wasn't through the lens of a lot of people. My apologies." The NBA has decided against taking further action for the gaffe.