Listen to a new FADER Mix by dBridge
The longtime drum and bass cultivator brings brooding, industrial beats to his hour-long mix.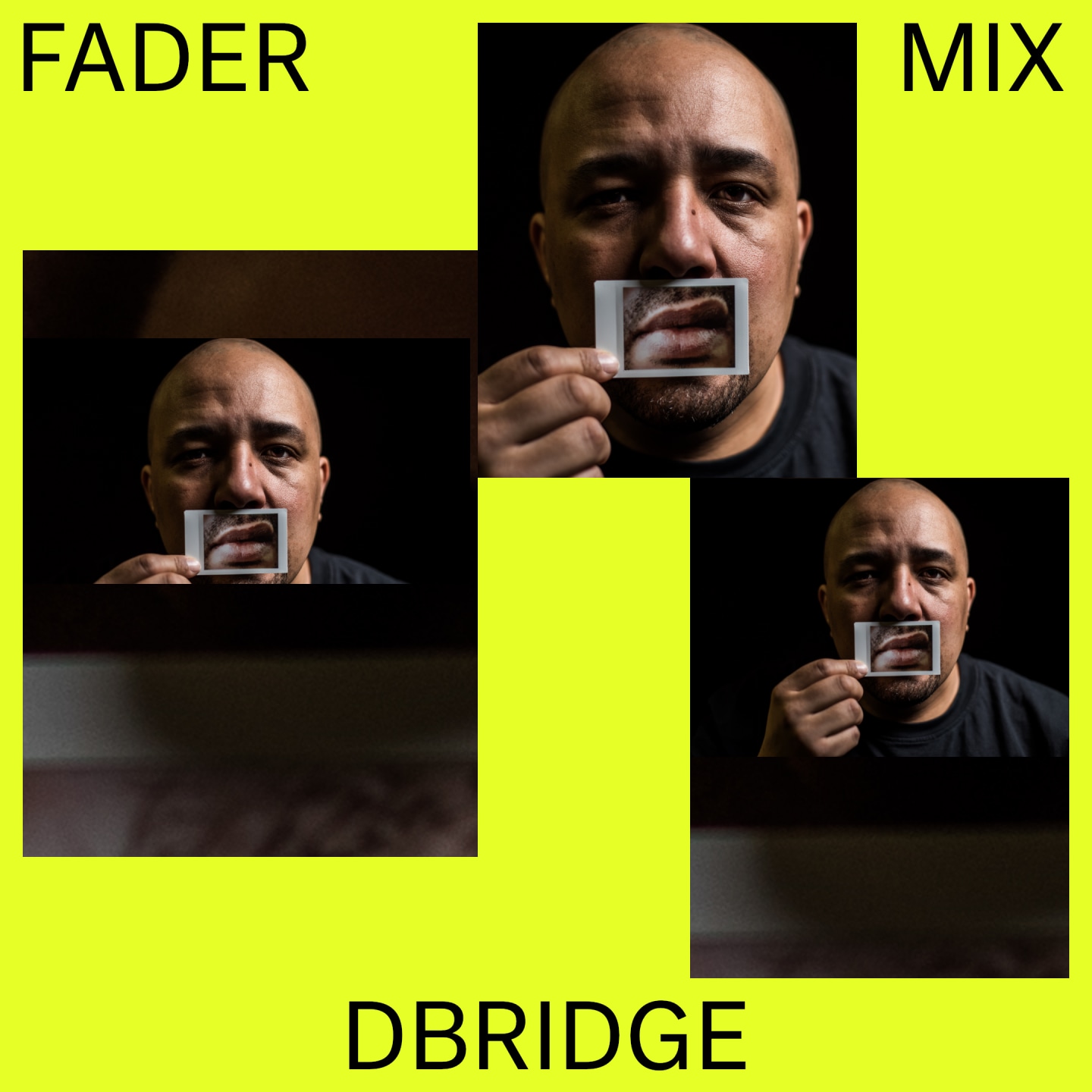 The longstanding FADER Mix series presents new, exclusive DJ mixes from our favorite artists and producers.
English producer dBridge has been a longtime fixture of the British dance scene since the early '90s, making experimental electronic production during the days of jungle, hardcore, and emerging drum and bass. In 2008 he dropped his debut album, The Gemini Principle, and a decade later, released the follow-up, A Love I Can't Explain, which dropped last October via his own imprint, Exit Records. Today, The FADER is sharing a mix he made for us — he's calling it "dBridge's Autonomic☆Pop Mix" — filled with remixes and cuts from his new LP, his peers, and label mates: Instra:mental, Zed Bias, and Dolenz. What lands is 60 minutes of boundary-pushing electronica that's brooding and industrial, glitchy and melodic — good for any rave, house party, or brain-charging night in.
Tracklist:
"Ur A Sta" (Reprise) - dBridge f. Alia Fresco
"Still Miss You" - Sinead Harnett
"Gagaku" (Frederic Robinson Remix) - Synkro
"Natural Sci Fi" - Steve Spacek
"Sunk Lo" (Original) - Instra:mental
"What We Got" - Stereo Soul
"Exit Dub" - dBridge
"Exit Dub" - dBridge
"Her" - Majid Jordan
"True Love" - Instra:mental
"Deep Night" - Instra:mental
"Exit Dub" - Gantz ft. Amina Osmanu
"Exit Dub" - dBridge
"Strange Is Better" - CHINAH
"Blackboard Jungle" - The Fear Ratio
"Syncofated" - dBridge
"Ordinary Thing" (Accapella) - Alia Fresco
"Obsessed" - CHINAH
"Glass Eye" (dBridge Remix) - Kryptic Minds
"Exit Dub" - dBridge
"Give Up The Ghost" (Accapella) - Zed Bias f. Nasrawi and Disco Puppet
"Main Theme" - Dolenz