Glassine's "Éxodo" shares the story of a Guatemalan mother who sought asylum in the U.S.
All proceeds from the track will go toward the Otay Mesa Detention Resistance.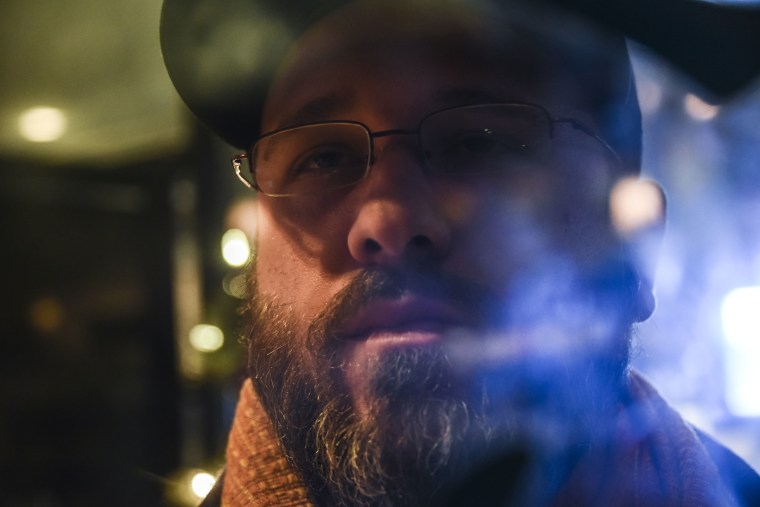 Baltimore experimental artist Danny Greenwald makes field recordings-cum-ambient compositions under the name Glassine. In 2017, he released "Day 1," which included audio samples he recorded during the Women's March in D.C; In 2015, he released an EP filled with recordings he'd taken inside of a Guitar Center. Today, The FADER is premiering a new Glassine composition, "Éxodo," featuring the voice of a Guatemalan mother who sought asylum in the U.S. Over rippling, cavernous-sounding synths, she speaks about the life-threatening conditions that prompted her to leave her country and seek refuge in the U.S., providing a real life voice to the crisis happening right now at the southern border. "You could go in the street and you hear dun-dun-dun," she recounts at one point. "Somebody died. And people don't care." When Ami Dang's plucky sitar comes in near the composition's conclusion, it feels like a benediction.
Over email, Greenwald says he was moved to create this composition in response to the recent migrant caravan arrivals at the Mexico-U.S. border last year. To directly support the ground activist efforts, Glassine will be giving all proceeds from this track to the Otay Mesa Detention Resistance, an organization providing direct assistance at the Otay Mesa detention center. Learn more about/or donate to them here.
What prompted you to create this piece?

I felt as though the term "migrant caravan" was becoming watered down in the media and that people needed to be reminded, in a humanistic way, how desperate and vulnerable refugees are. I used my craft in an effort to humanize that term, and I chose the title "Éxodo" because I heard from a friend who was providing aid in Mexico City that the term people were using was migrant exodus. Additionally, I wanted to raise money for the Otay Mesa Detention Resistance, an organization providing direct aid to refugees.
What's the editing process like in context of splicing the interviews, as well as shaping the sound of the instrumentals?

Similar to the creative aspects of documentary filmmaking, I aimed to score the interview with an appropriate musical aesthetic – one that punctuated the speaker's voice while honoring her experience.
Do you think experimental music can be used for change?

I feel strongly that experimental music can be used as a tool for advocacy or for political awareness. I would like to see more of that. I'm imagining an SP-303 with "this machine kills fascists" written on it.