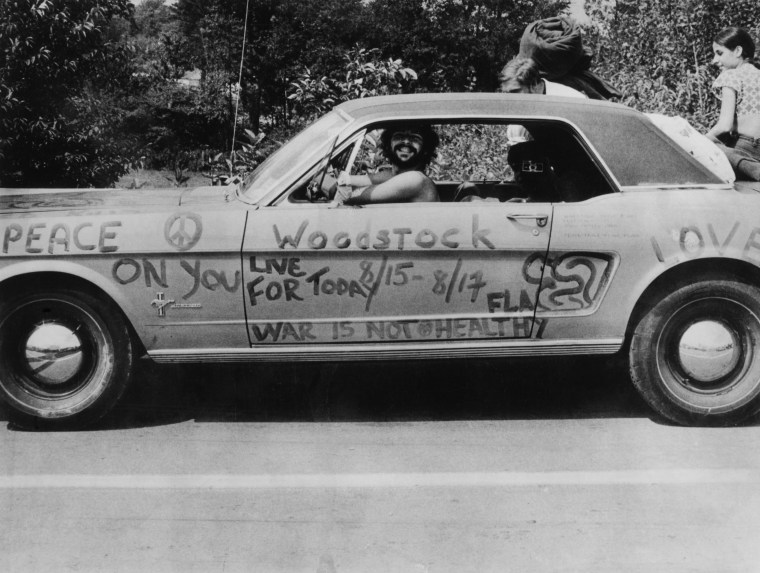 The Woodstock Festival celebrates its 50th anniversary in 2019, and in a new interview with Rolling Stone, co-founder Michael Lang said a three-day festival celebrating the milestone will take place at Watkins Glen, New York on August 16–18, 2019.
The festival's lineup is still being confirmed, and will be announced when tickets go on sale. Lang said he wants the festival to be "eclectic" and "multi-generational" with "newer bands" performing tributes to original Woodstock artists. "It'll be hip-hop and rock and some pop and some of the legacy bands from the original festival," Lang said. "We're also looking for unique collaborations, maybe some reunions and a lot of new and up-and-coming talent."
Lang also stressed that Woodstock 50 will feature activism prominently. "Woodstock, in its original incarnation, was really about social change and activism," he said, adding that getting people involved in solving the global warming crisis was "one of my main reasons for doing this."
The Woodstock Festival held in 1999 ended in riots, sexual assaults, and overflowing toilets. That won't happen this year, Lang insisted. "With this one, we're going back to our roots and our original intent. And this time around, we'll have control of everything." Woodstock held a festival in Kostrzyn nad Odrą, Poland in 2017.