Crushing on Sir Babygirl's technicolor pop
The Brooklyn-via-New Hampshire vocalist's debut record, Crush on Me, throws a party for all of your life's anxieties.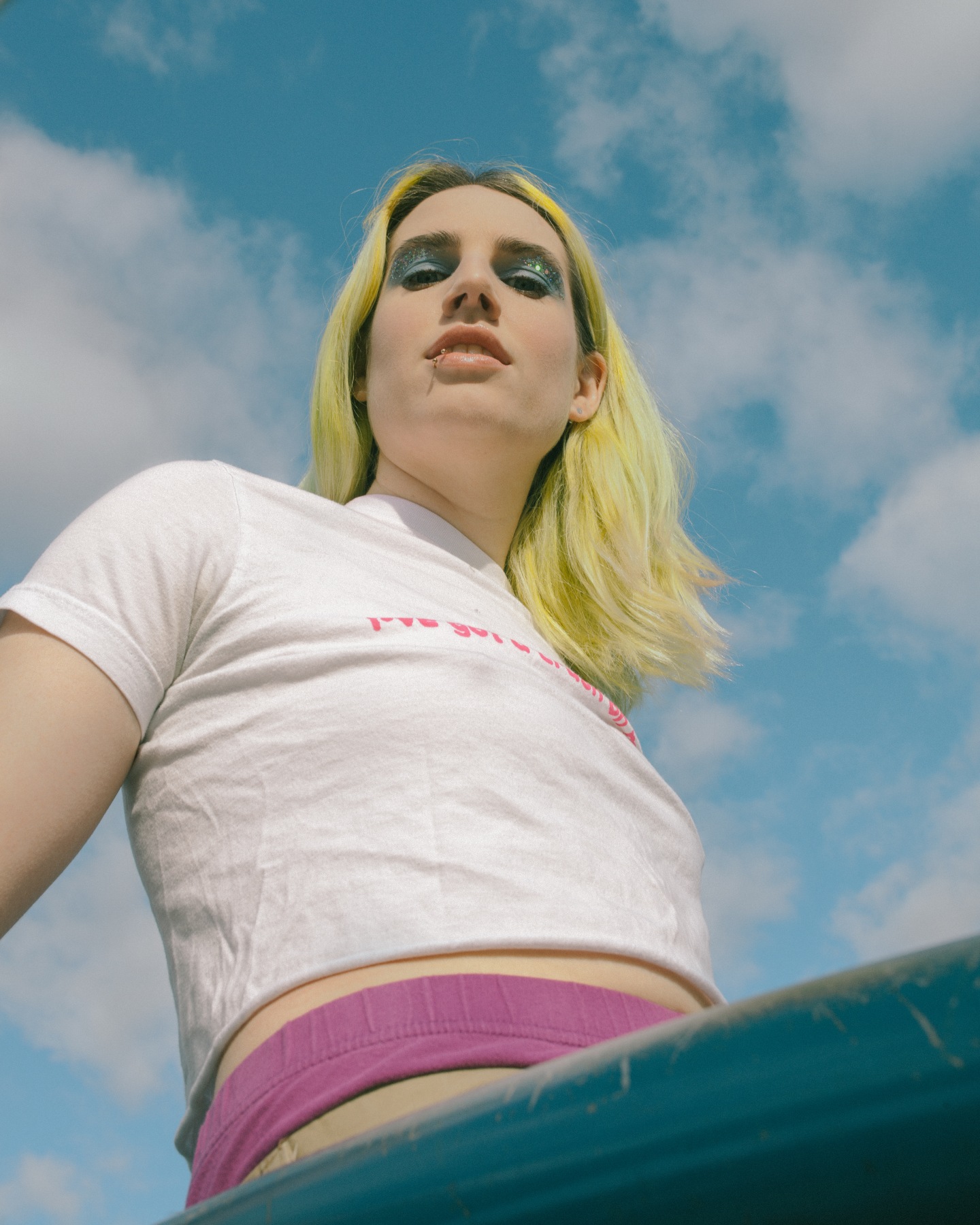 Kelsie Hogue sits at a packed corner cafe in Bushwick, munching on a sandwich as Earl Sweatshirt's Some Rap Songs plays on loop. Every time she takes a bite, her eyelids glitter from shimmery blue eyeshadow; she speaks high and fast, with a boundless energy that's prone to self-editing and tangents on lip balm and birth charts. Her demeanor perfectly matches the musical zeal of her unabashedly-queer pop outfit Sir Babygirl; Hogue, who identifies as non-binary and bisexual, serves up a high-fructose whirlwind of her three passions — musical theatre, comedy, and bubblegum pop — on her debut Crush on Me (out February 15 via Father/Daughter), a whiplash-causing mixture of remarkably vivid and smart songs.
The FADER is also premiering her newest single, "Everyone is a Bad Friend, today. Listen below.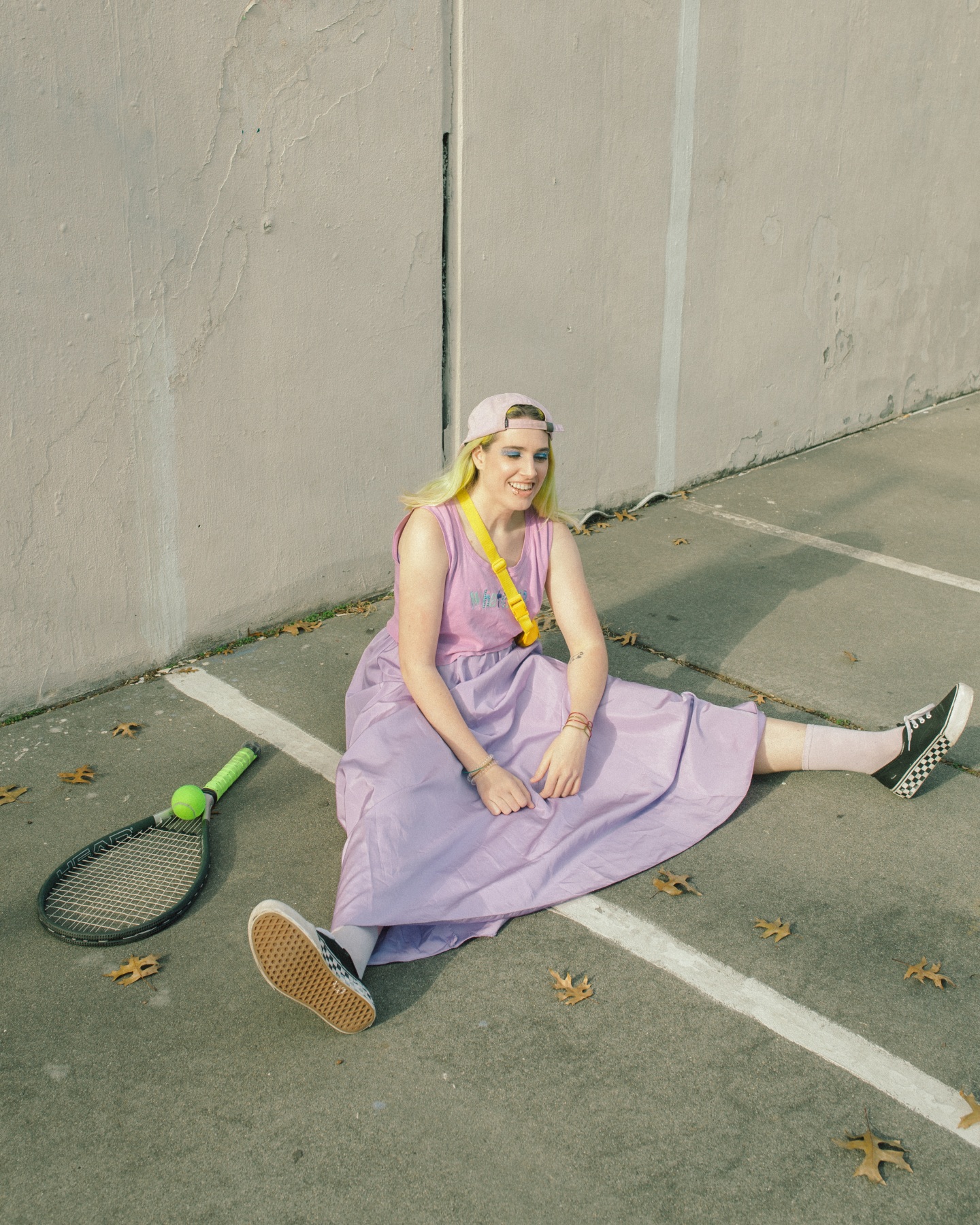 Born in Palo Alto to a pair of "white, progressive freaks," Hogue was encouraged to pursue her passions from an early age: "I'm definitely the product of someone who was loved too much." She cites seeing Lisa Simpson playing the saxophone on TV as her lightbulb moment; after moving to New Hampshire at the age of seven, she took sax lessons from a high schooler. In fifth grade, she saw a bass guitar in a music store and fell in love. Her obsessions "always started with an emblematic image," Hogue says. "I love iconography, so that's what draws me to pop stardom."
From there, she taught herself guitar and piano, composing music and taking vocal training from a Vermont teacher she's since seen for over a decade. In high school, she began doing musical theatre but, at the behest of a teacher, pivoted to studying straight drama as an undergraduate at Boston University. After graduating, she briefly moved to Chicago to try stand-up comedy before moving back home to New Hampshire, where she began drawing from influences ranging from Charli XCX and Grimes to Karen O. "It was the sound I'd been searching for," she says. "You can make hardcore bubblegum pop music — It's the mixture of the rock lead singer, the freedom of that, and then the constraint and power, and focus of the pop star. I'm very into controlled chaos. It fucking rocked my world."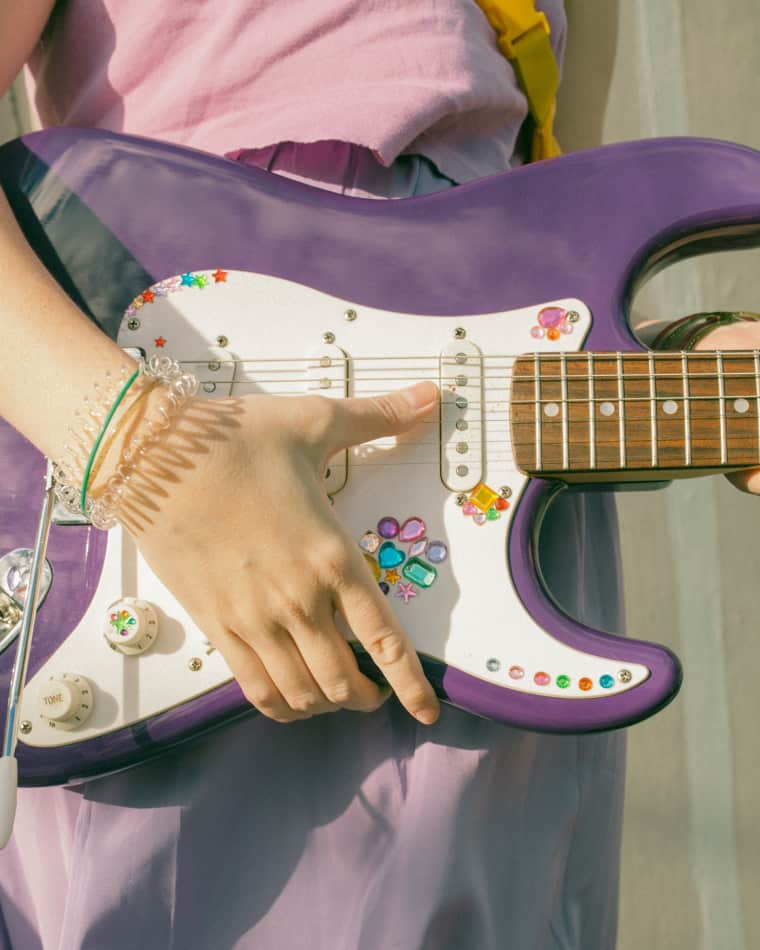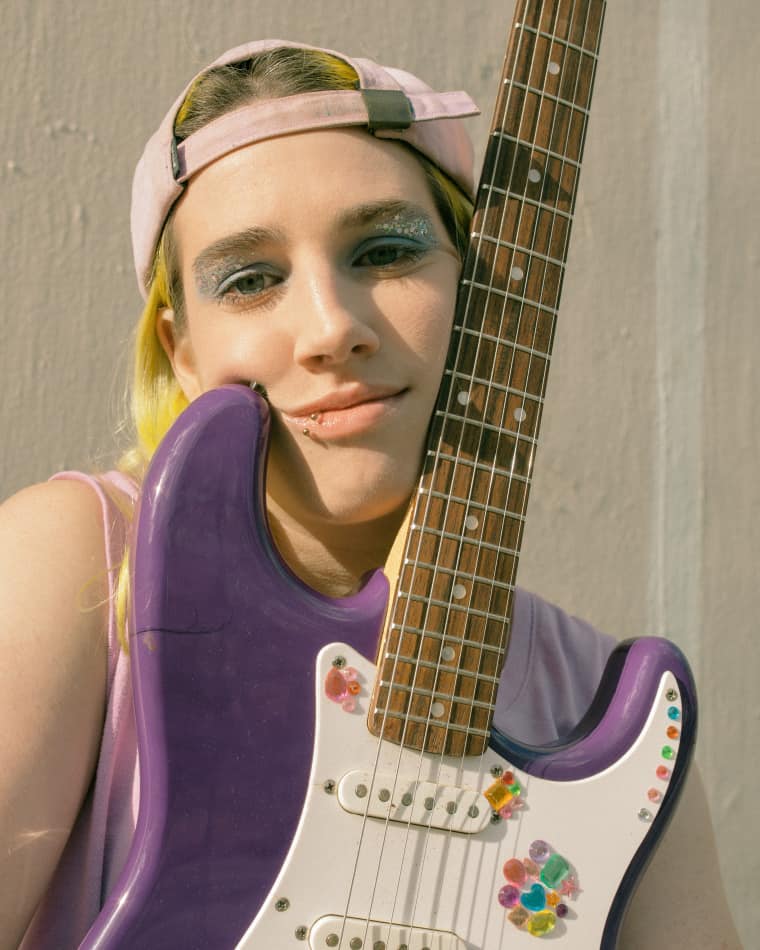 Crush on Me resulted from years of controlled, disciplined effort. "It's about valuing yourself enough to pursue something with yourself and having that diligence," Hogue explains with a fervent breathiness. "To me, the essence of a crush is curiosity. We're inundated with this militant, Do you love yourself today? No! I was like, What if it was a crush where you're always just curious about yourself?" On record, Hogue's curiosity is gentle and self-deprecating, kind and explicitly queer; On "Flirting with Her," Hogue indulges the emotional chaos a girl has brought to her life. "Flirting with her is like losing your key," she swoons, then roaring over frenzied guitar, "What the fuck is going on with me?" On the haywire "Haunted House," she raves with her internalized past traumas before dryly declaring, "I can't wait to carry it with me forever!"; she excuses herself for a cigarette break on the penultimate "Pink Lite," as she shout-pleads, "Give me the drag of my life!"
Sir Babygirl's music represents a very digital-age dissection of self-discovery, rooted in severe honesty as well as extreme exaggeration and topped with a sticky-sweet coating of pupil-dilating delirium. Such a vision would typically come off as gimmicky, but Hogue's self-awareness transcends such potential pitfalls. "Yes, there's a femmeness, there's a hotness, but also there's a weirdness — a clown-monster thing," she tells me with complete seriousness. I've yet to decipher what exactly she means by her statement — maybe it's the final form we take when we finally just give in to the ridiculous ways life manages to fuck all of us over. What's more relatable than that?