Erykah Badu clarifies R. Kelly statements following concert backlash
Fans criticized the singer after she offered him unconditional love during a recent show.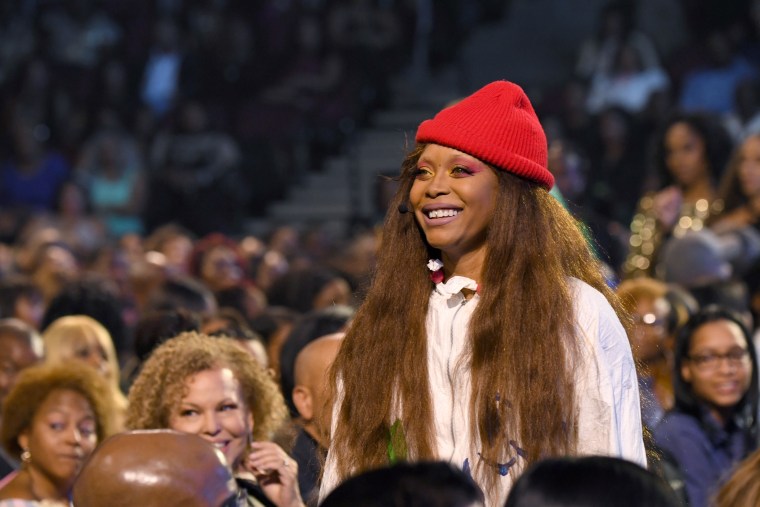 Erykah Badu has taken to Twitter to clarify her statements about R. Kelly at a recent concert. The singer was criticized by fans after they perceived a recent statement she made at a Chicago show to be in support of Kelly.
"What if one of the people that was assaulted by R. Kelly grows up to be an offender. We gonna crucify them? Just something to think about," she said at one point.
The singer seemingly suggested Kelly deserved unconditional love during the show as fans boo'd.
"I love you. Unconditionally. That doesn't mean I support your poor choices," Erykah clarified later on Twitter.
Badu is the latest artist to speak about Kelly following the airing of Surviving R. Kelly, a Lifetime docu-series that investigated the allegations of sexual assault, psychological abuse, and coercion made against the singer. Kelly has reportedly parted ways with his label.