Kidd Kenn is Chicago's next teen sensation
The 16-year-old talks about handling popularity at school, being comfortable with himself, and premieres a new video.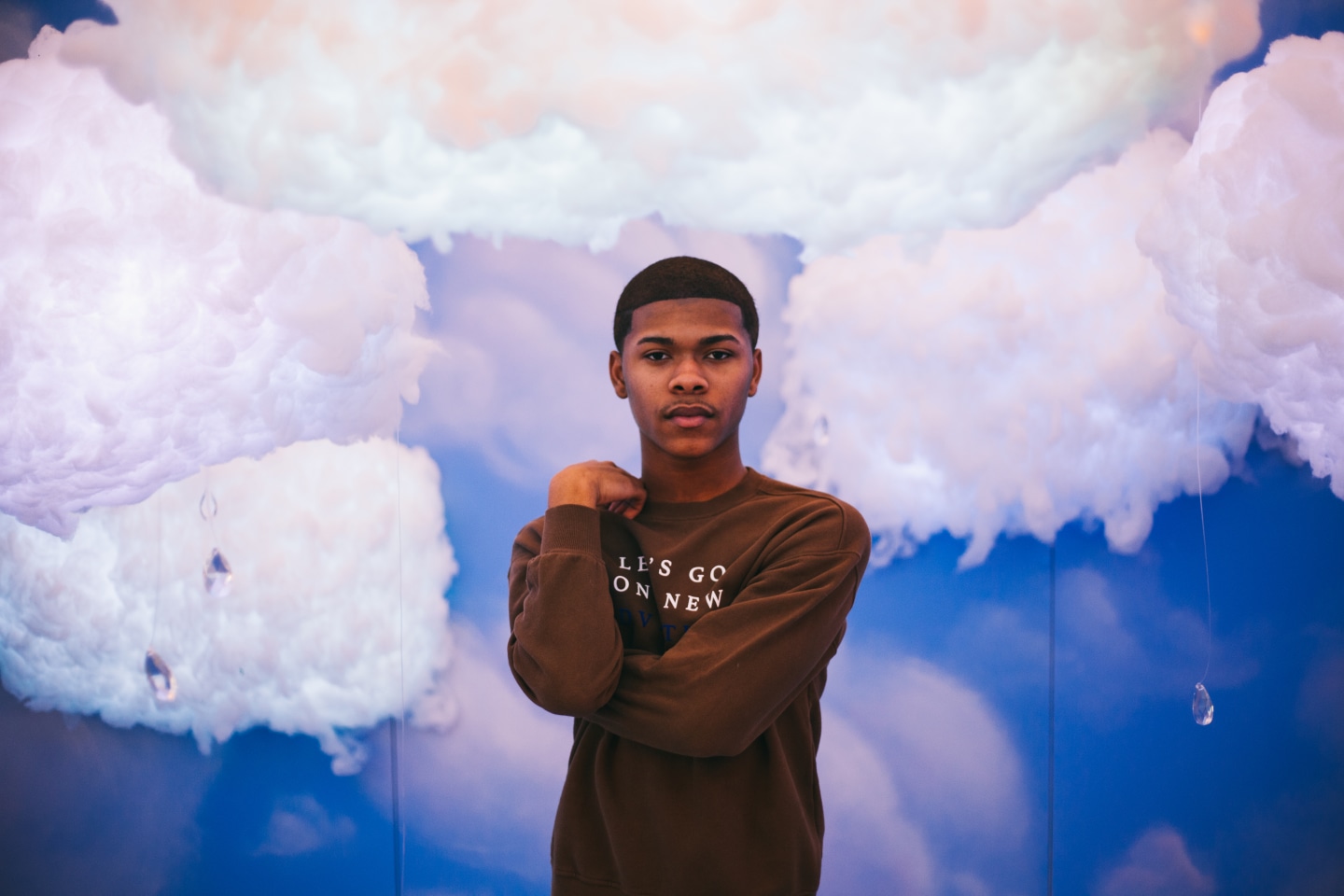 There is a growing community of pre-teens and teenagers including the likes of Youtuber @ceradi, dancer @10k.caash, and comedian @_summerlla_ that have garnered significant social media success due to their appeal to young kids online. You may never admit you know who they are — or are genuinely unaware — but your younger family members will, and they are fueling the careers of artists like Bhad Bhabie, YBN Namir and now, Kidd Kenn.
When I first heard of Kidd Kenn last year, the 16-year-old Chicago rapper's music was circulating on Twitter due to him remixing FBG Duck's "Slide" into a queer bop. "How I rap is magic and it's the most shocking thing. I'm rapping over the most gangsta street track, with these different types of lyrics than what you are use to hearing," he said. At the time, he was going viral for his freestyles, an eye-catching music video of him rapping over a street track, and a guest appearance on Kehlani's sold-out San Francisco Pride set in June 2018. "It is our duty and responsibility to support people coming out of this community," said the R&B singer while introducing him. Not to mention his followers were going up by the thousands, daily. At the beginning of the summer, Kenn only had a few freestyles circulating on social media but since then he has managed to release a project last September titled Childish and has put few music videos on Youtube and songs on Soundcloud. "People say it don't happen overnight, it seems like it came so fast but, it feels good," he said.
If you google Kidd Kenn, there is usually a headline that includes his sexuality and although he is openly, and proudly himself, he feels that constantly introducing him as "gay" is a little played out. "It don't bother me, but I feel like it's old now," Kenn said. He has a Chicago drill flow, but his lyrics are radical and disruptive of the heteronormative image that many rappers feel they have to uphold. His most talked about line, "It's a faggot party baby you can not get in," from his "Slide" remix reclaims attempts at words thrown against his community to inflict harm. In his song, "Eriod", the bar, "He say he like girls but to me he seem curious," stems from a real situation of a "straight" male texting Kenn. "I feel like my music is the only way of escaping right now, writing down my problems, putting it into music," he said. Through his consistent actions of breaking down rap stereotypes, Kenn makes it clear as day that he has no fear of entering an industry that has a horrible track record of accepting Black queer men.
When we spoke on the phone this past weekend, his Chicago accent peaked through his cut-and-dry delivery. His confidence was refreshing and his eagerness was motivating. He answered questions with the carefree disposition you would expect from a 16-year-old. We got to talk about how he was comfortable with his sexuality at a young(er) age and what it's like to start a career fresh out of middle school. And today on FADER, he's also premiering a new song and video titled "Petty."
When did you realize you were starting to get a lot of attention on social media?

Since I was young I was on social media because I have always been a social media type of kid. Everybody knew me from the city by just seeing me on social media and me being who I am. But it started right before the summer hit, that's when it started growing and getting extremely big. Social media has played a big part in my career because everybody is sharing stuff, and sharing my music.

With you being so young, a lot of people your age are on social media. Would you say a majority of your fan base is your age?

Yes, me being a kid [and] being around other kids, I know what the kids like. I have stuff to talk about because I know what's going on. I encourage everyone around me to just really be their self. I feel like [because] I make the type of music I make, and [because] I am how I am a lot of people are around me can be themselves so I encourage my fans to be themselves. I think my fanbase is so supportive and I feel like they will support me through anything I do. There was one time that I was going to sell hair and the females were lining up to purchase it. I love my fans.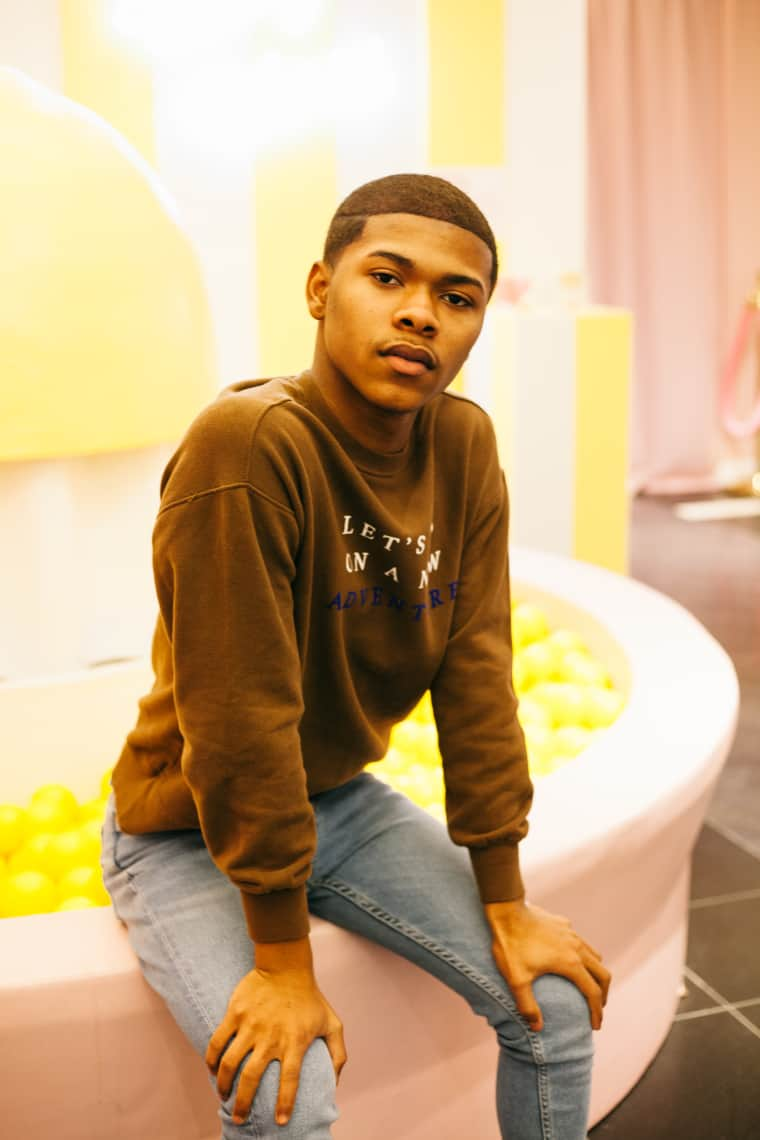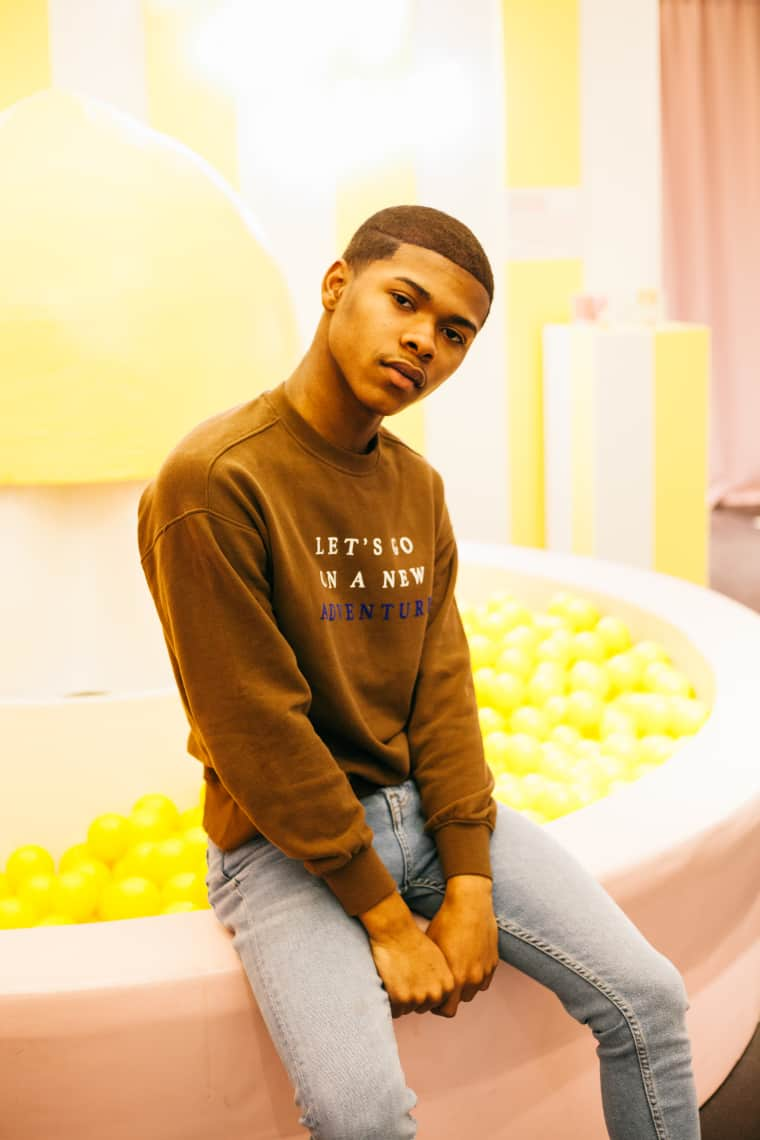 How was living on the Southside of Chicago?

It was cool. It's crazy because since I am a little older now, I am just now seeing the whole city [because] when I was younger, I stayed on the Southside. When I got old enough to start traveling on my own that's when I really saw like the whole city. I had a regular childhood, going to the park, playing with my friends, and going to school everyday.

Describe your relationship with Queen Key?

I love Key, she is a good supporter. She helped me by bringing me to her shows, being in her videos, and retweeting my stuff on my page. She is a big supporter, I fuck with Key.

Who is your biggest influence?

Nicki Minaj, she's was the main one. The Kenn came from Nicki Minaj, because she's Barbie. I always saw myself as if [there is] a Nicki Minaj, I could be the male her. I am the male her, in so many ways, so I call myself Kenn.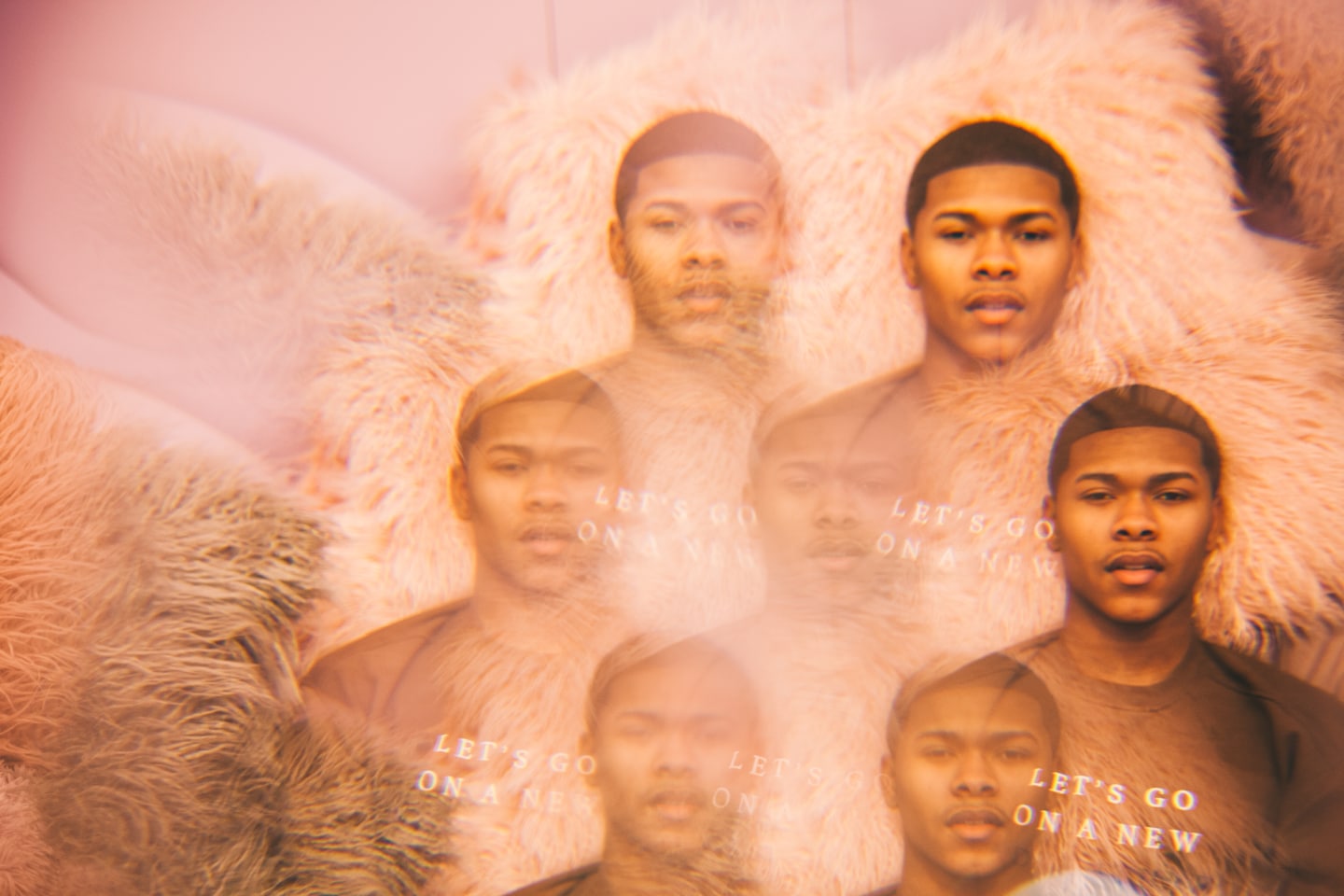 Where do you see your music taking you?

Winning some Grammys [laughs] and coming out with a lot of projects. I want to be basically named one of the best that ever did it. I want to be that first openly gay hip-hop artist that can stand next to Jay-Z who and who can come for Kanye West and the rest of them. I feel like I can be the first and I am starting at a young age.

What grade were you in when your music started to take off and how do balance it with school?

I'm a freshman right now, but everything started taking off when I was in eighth grade. I use to go to school and have to leave [for business]. I didn't even attend my eighth grade graduation because I was out of town taking business trips. It was fun, the teachers and the principles understood. They knew what was going on because all the kids knew about me. They were very supportive, everyone supported me in the school. Now, I'm homeschooled. When I was going to school, I liked school but I just didn't like the people. The reason why I didn't like the people is because I was the student that everyone followed afterwards so if I did something, it's like a domino effect and now everyone else wants to do it. I was always in trouble for stuff like that.

You're so confident within yourself at a young age, what do you tell your fans who are struggling with their sexuality?

You're already different so be different. If you're different and you do something nobody else is doing, then you're in your own lane and it's nobody to compete with. I just want to push that. Be different. Come up with it yourself.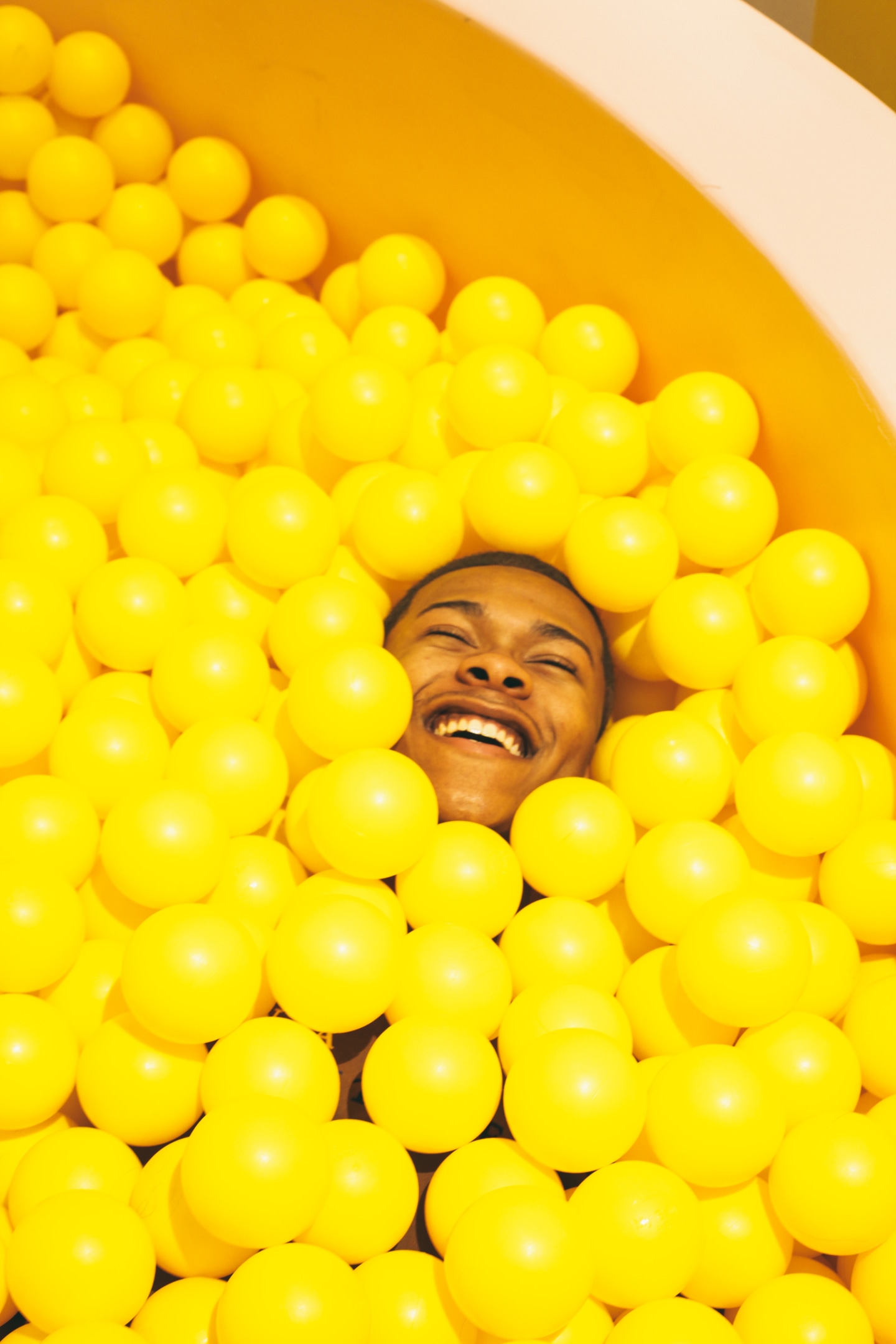 When did you become comfortable enough to express your sexuality?

I had to be around like seventh grade and I was like, This is what I'm about to do, and can't nobody stop me. So when I first got the attitude, I was like in seventh, somewhere around 12-13. I didn't start experimenting with my style though until the beginning of last year. I always dressed nice, but the style I have now, with the colored hair and accessories started last year. At first, I use to dye my hair one color on one side but now I'm doing my whole head with different colors. I am open to trying different stuff. I like colors and I like accessories. I like to be a little basic, but a little extra too.

"Faggot" has much controversy around it like the word Nigga. Why do you feel so comfortable to say it?

They say a faggot is a gay person and everyone calls gay people "faggots." I'm gay so I don't have a problem being called gay. It all means the same thing, right? I don't have a problem with a word at all because even if it's an insult, I wouldn't care because I don't feed into the negativity and the b.s. It's like if you sitting there calling me a faggot, okay, next? I've been called that many of times, you're not doing anything.

A majority of the headlines about you have the phrase "openly gay" before explaining who you are, how do you feel about that?

Played out. It's very played out, we all get it, this is what I like. It shouldn't be what they first see. You don't see anyone naming Jay-Z as "the straight rapper." So I feel like it's old.