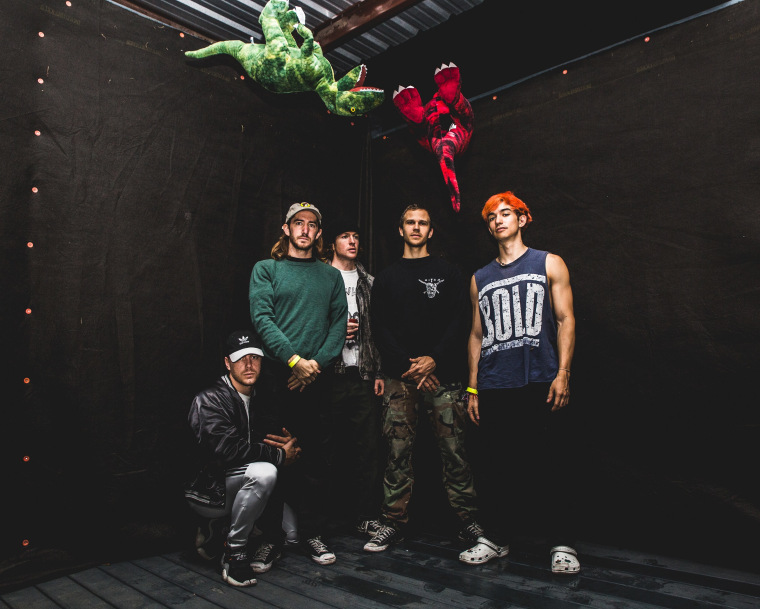 Angel Du$t, the Baltimore pop-punks featuring members of Trapped Under Ice and Turnstile, has confirmed details of new album Pretty Buff, due March 15. The album announcement is accompanied by two new songs, "Bang My Drum" and "On My Way." Scroll down to watch the "Bang My Drum" video now.
Pretty Buff is Angel Du$t's first album since signing to Roadrunner Records in 2018 and features the previously released "Big Ass Love" and "Take Away The Pain." The band's breakthrough album Rock The Fuck On Forever, was released in 2016.
In addition to the album news, Angel Du$t has also announced the "Pretty Buff: North America" tour which begins March 24 in Seattle. All dates and ticket details are available now via the band's official website.
Pretty Buff tracklist:
"No Fair"
"Big Ass Love"
"On My Way"
"Light Blue"
"Biggest Girl"
"Push"
"Bang My Drum"
"Let Me Know"
"Want It All"
"Where I Am"
"Park"
"Take Away The Pain"
"Five"
Pretty Buff artwork: