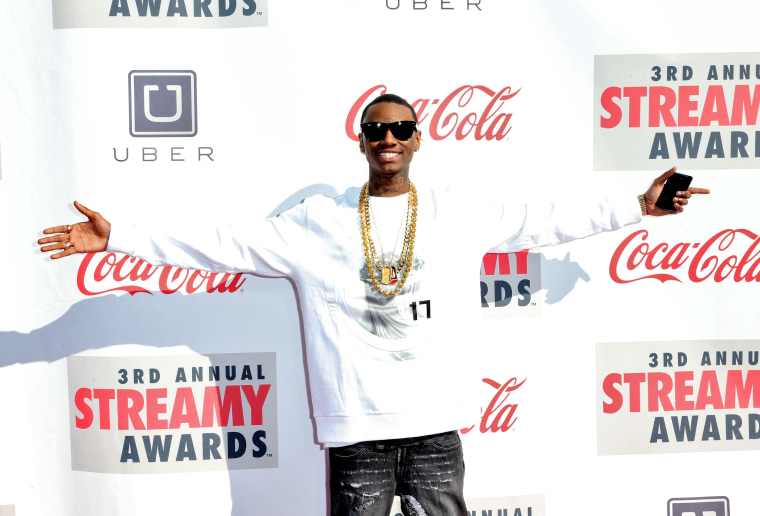 Saturday Night Live poked fun at Soulja Boy's viral Breakfast Club interview in a skit last night.
In the skit, the rapper, played by Chris Redd, announces his plans to run for president in 2020 and insists President Trump and former President Obama were inspired by him.
Redd dons Soulja Boy's famous Gucci headband in the parody.
Soulja Boy hasn't commented on the skit, but he shared it on his Twitter account.