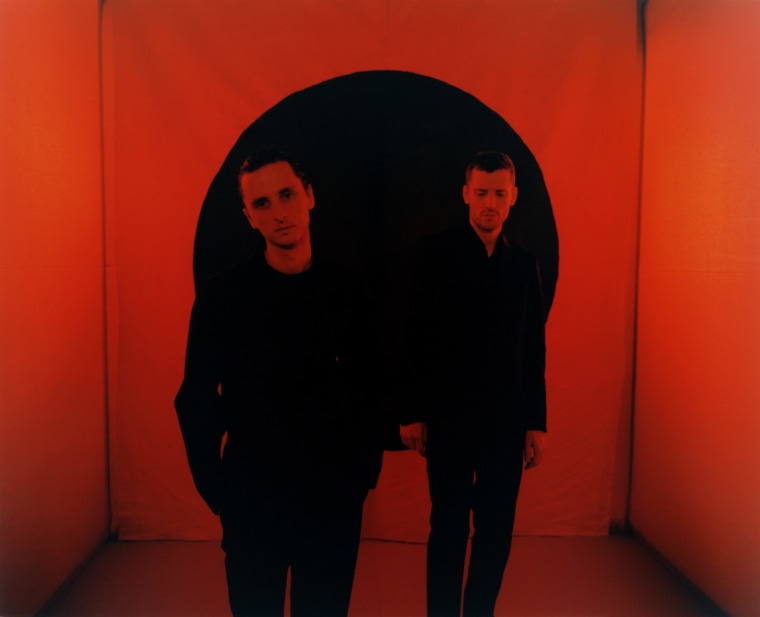 British band These New Puritans will release their fourth studio album on March 22. Titled Inside The Rose, the album is preceded by its title track. Scroll down to watch a video directed by photographer Harley Weir in collaboration with the band's George Barnett.
Recorded between London, Southend, and a former Soviet broadcasting studio in Berlin, Inside The Rose is These New Puritan's first album since 2013's Field Of Reeds. The band first announced their return last year when they shared "Into The Fire."
In a statement accompanying the album news, Jack Barnett of the band said, "The songs are about beauty, transcendence, desire, oblivion, ecstasy and eyes."
To accompany the release of Inside The Rose, These New Puritans will play 12 live dates across the U.K. and Europe. They will be joined live by Taiwanese singer-producer Scintii, who appears on album track "Beyond Black Suns."
Bi Nuu, Berlin (April 2)
Knust, Hamburg (3)
Rotande, Brussels (4)
Paradiso, Amsterdam (5)
Petit Bain, Paris (6)
YES, Manchester (10)
SW3 Warehouse, Glasgow (11)
Belgrave Music Hall, Leeds (12)
Trades Club, Hebden Bridge (13)
The Dome, Tufnell Park, London (17)
Patterns, Brighton (18)
Thekla, Bristol (19)
Inside The Rose tracklist:
"Infinity Vibraphones"
"Anti–Gravity"
"Beyond Black Suns"
"Inside The Rose"
"Where The Trees Are On Fire"
"Into The Fire"
"Lost Angel"
"A–R–P"
"Six"
Inside The Rose artwork