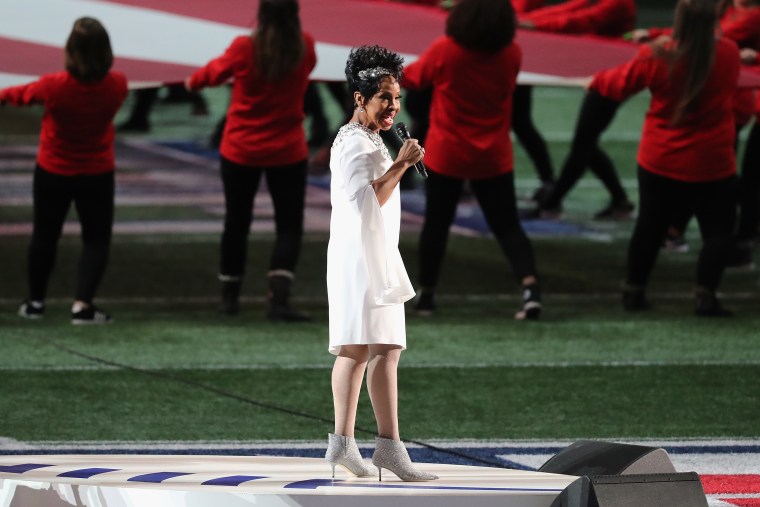 Chloe x Halle and Gladys Knight performed at Super Bowl LIII before kickoff.
Parkwood signees Chloe x Halle performed "America the Beautiful" while Gladys Knight performed the National Anthem.
Ahead of the performance, Knight spoke to Variety about the NFL's treatment of Colin Kaepernick and the controversy that has ensured as a result of the former player's protests.
"I understand that Mr. Kaepernick is protesting two things, and they are police violence and injustice," Knight said. "It is unfortunate that our national anthem has been dragged into this debate when the distinctive senses of the national anthem and fighting for justice should each stand alone."