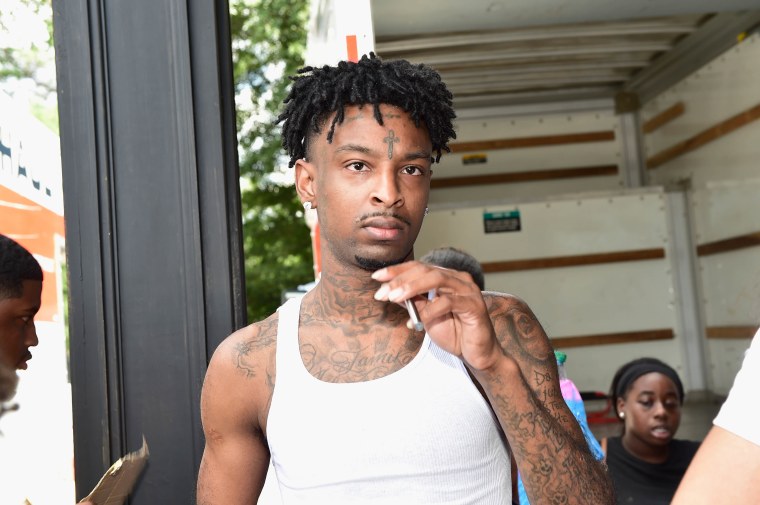 A number of 21 Savage's collaborators have backed a Black Lives Matter campaign to free the rapper following his arrest by I.C.E. Savage (real name She'yaa Bin Abraham-Joseph) was arrested by I.C.E. on Sunday. The agency claimed that the rapper is originally from the United Kingdom and is not authorized to be in the United States. His lawyer has stated the arrest is "based upon incorrect information."
Since his arrest on Sunday the #Free21Savage campaign has begun on social media. Cardi B threw her support behind it, posting on Instagram about her "Bartier Cardi" collaborator. "We will read and educate ourselves on this situation and we will take action!" she wrote. "21 did not come here illegally and was not caught doing anything illegal or doing any mischief! in fact he have change his whole life around and as ya can see he's been very positive in his actions and music."
Metro Boomin, Quavo and Post Malone also posted about the campaign while Killer Mike tweeted: "My sincere hope is to see this young man who has made a way for himself allowed to stay and continue to prosper and grow his legacy."
A petition to free 21 Savage can be signed here. At the time of writing it includes over 123,000 signatures.