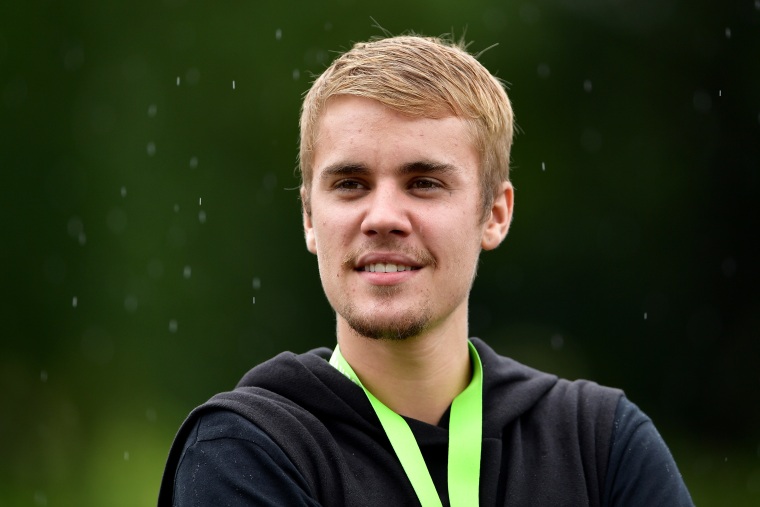 Justin Bieber is on the cover of Vogue this month alongside his wife, Hailey Baldwin. The couple sat down for an interview with the publication and Bieber was clearly ready to open up. In the interview he talked about his absence from the music industry, struggling with depression while on tour, and misusing the drug Xanax.
In his first interview for two years, Bieber spoke about pulling the last 14 dates of his Purpose tour in 2017. "I got really depressed on tour," he said. "I haven't talked about this, and I'm still processing so much stuff that I haven't talked about. I was lonely. I needed some time."
Bieber said that after that he became disillusioned with the music industry. "Just thinking about music stresses me out," he is quoted as saying. "I've been successful since I was thirteen, so I didn't really have a chance to find who I was apart from what I did."
The conversation turned to Bieber's reputation for being trouble maker, with reference to him peeing in a bucket and owning a pet monkey. Speaking about his life at that time, Bieber said that he was struggling with drug use.
"I found myself doing things that I was so ashamed of, being super-promiscuous and stuff, and I think I used Xanax because I was so ashamed," Bieber said. "My mom always said to treat women with respect. For me that was always in my head while I was doing it, so I could never enjoy it. Drugs put a screen between me and what I was doing. It got pretty dark. I think there were times when my security was coming in late at night to check my pulse and see if I was still breathing."
The whole interview, which goes into depth about Bieber's rehabilitation through the Hillsong megachurch, as well as his relationship with Baldwin, can be read here.