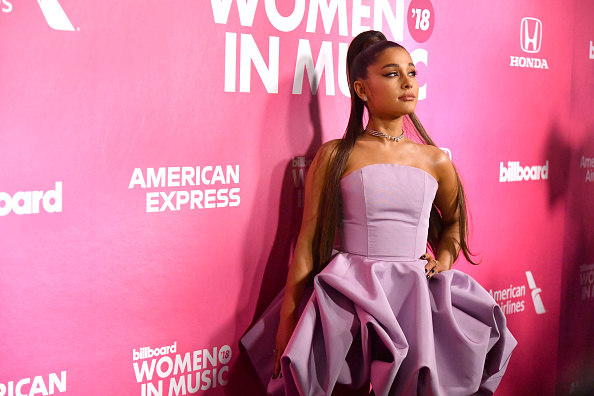 Some of the biggest news surrounding the 61st Grammy Awards are the artists who aren't performing, including Drake, Kendrick Lamar, Childish Gambino and Ariana Grande. Recent reports indicated Grande pulled out of the show after creative conflicts, and long-time producer of the show Ken Ehrlich told The Associated Press the reason was that the singer felt it was "too late to pull something together." This prompted the singer to respond, calling Ehrlich's explanation a lie. "I've kept my mouth shut but now you're lying about me," Grande said in a tweet, going on to explain that she felt her "creativity and self-expression was stifled." She would go on to share a few more tweets about how things actually went down - something Ehrlich said he was not expecting.
"I saw those tweets and what she said. I guess it was a surprise," Erhlich told Rolling Stone."I will say this, and they don't want me to say it but I'm going to say it: The thing that probably bothered me more than whatever else she said about me is when she said I'm not collaborative."
Ehrlich went on to explain that he worked with Grande's management team and didn't speak directly to her, but insists that he wasn't trying to exert control over her performance. "I don't say to people, 'This is what you should do.' I approach it casually and say, hey, this might be a good idea, let's find something in the middle," he said.
The exact nature of the dispute is still not clear, but Variety reports that Grande wanted to perform her latest single "7 Rings", which the Recording Academy rejected. After proposing other songs to perform, the Academy was reportedly willing to allow her to perform "7 Rings" as part of a medley but insisted on choosing the second song. Grande then pulled out of the show altogether.
Thumbnail image via Mike Coppola/Getty Images for Billboard.