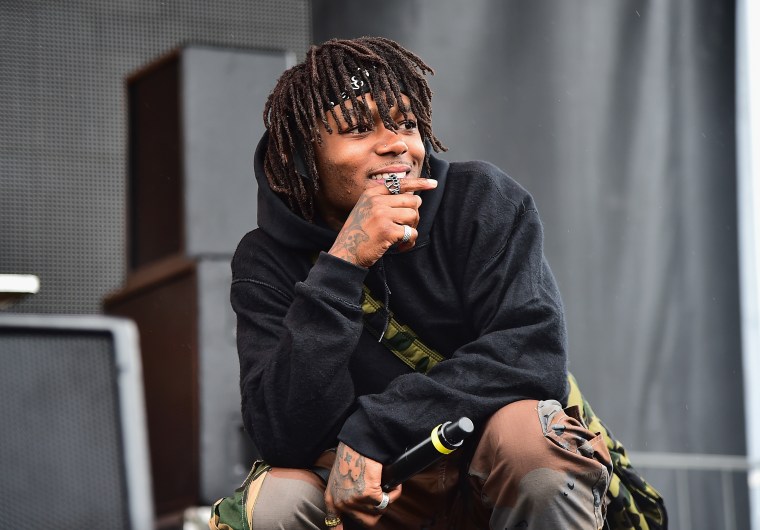 J.I.D's concert in Ithaca College ended when the crowd got too hype and caused movement in the floor and ceiling, as well as some visible cracks.
The rapper joked about the incident, calling it "one for the books."
The college issued a statement following the incident.
"During a concert this evening in the Campus Center's Emerson Suites, a number of audience members began dancing in a synchronized jumping rhythm," it reads. "That movement resulted in some visible flexing of the flooring, and corresponding flexing of the ceiling in the IC Square food court one floor below. Some sheet rock in the IC Square ceiling also cracked, and small pieces of it fell to the floor.
"Campus Center management and the Office of Public Safety worked with the performing artist to bring a stop to the jumping, and the show ended safely," the statement continues. "No one was hurt, and both rooms were safely cleared with no injuries reported."
Once everyone had safely exited the concert, fans took to Twitter to joke about the incident.