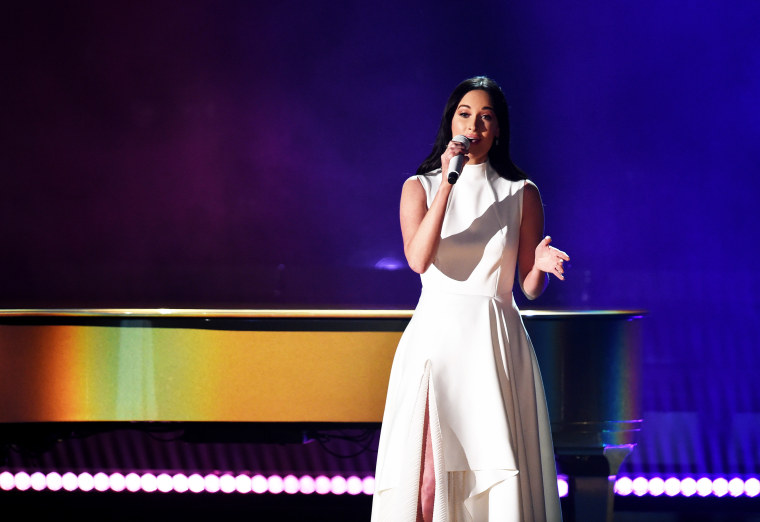 Grammy-award winning singer Kacey Musgraves performed the Golden Hour song "Rainbow" during the 2019 Grammys. Musgraves was accompanied by a pianist as she performed the touching ballad. The steps behind her were illuminated with various colors to showcase the song's title.
Following her performance, the singer released the music video for "Rainbow."
Musgraves has already won two awards tonight, including Best Country Song for "Space Cowboy."